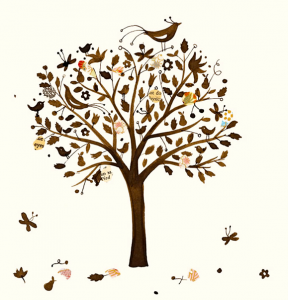 Introduction
After the 2004 Boxing Day Tsunami David Bentley Hart wrote an opinion piece for the Wall Street Journal asking, "Where was God in the Tsunami?" He received numerous responses ranging from atheists asserting that the tsunami proves that there actually is no God at all, to gratitude from others who appreciated his perspective, to severe criticism from many who argued that, on account of God's all-encompassing providence, we must insist and conclude that God sent the tsunami for his own ultimate though hidden purposes. There is a brand of theology that sees God as "all-controlling" for his own good purposes. Everything that happens can ultimately be traced back to "God's good plan." How can we possibly trust a god like that?
James knew about the trials and troubles that can come storming into life. He knew the pain and heartache of unjust criticism, of grinding poverty, of oppressive governments and social systems. Yet in spite of it, James absolutely insists on the utter, unchanging, uncompromising goodness of God. In the first chapter of his letter he has two texts which declare his utter conviction that God is a good and generous God.
Who Was James & Why Was He Writing?
James 1:1
James, a servant of God and of the Lord Jesus Christ, to the twelve tribes in the Dispersion: Greetings.
Although we cannot be certain, it is often thought that the author of this epistle was James, the brother of Jesus. Imagine being the brother of Jesus!
James did not always believe in Jesus. The gospels say explicitly that Jesus' family did not believe in him, and that they thought he was nuts (John 7:5; Mark 3:21).Yet here he is calling himself a servant (= slave) of Jesus—whom he calls Lord, and writing a letter in his name. What happened? The resurrection: "then he appeared to James" (1 Corinthians 15:7). James became the leader of the church in Jerusalem, gained a reputation as a holy man and became known as James-the-Just, and eventually, in about 62AD, was martyred.
James is writing to "the twelve tribes of the Dispersion." This enigmatic address indicates that James was writing for a Jewish audience amongst those who had been "scattered" or dispersed among the gentiles. We get some clues concerning his audience from accounts in Acts which tell of the Jerusalem church being dispersed as a result of persecution that arose around Stephen's martyrdom (ch. 7; 8:1; 11:19). Was James writing to Christian refugees driven out of their homes and city, jobs, families and livelihoods? Accepted by neither gentiles nor by other Jews, these displaced Christians faced grave difficulties, and James writes to encourage and strengthen their faith.
Chapter One: An Overview

After his one line greeting James gets right down to business. Verses 1-8 deal with the trials that come crowding into our lives, trials sent not from God, but simply the circumstances of life, or even spiritual opposition. It is possible that James is thinking especially of economic trials because of the amount of attention he gives to this matter, not least in vv. 9-11.
But trials arising on the outside are not the only difficulty Christians face: temptations also arise from within. In both cases it is our faith that is being tried; these tests come not to build our faith but to destroy it—trials by discouraging us and tempting us to give up, temptations by luring us away from God, causing our faith to shrivel. Pressure from without and pressure from trouble within—we are in a right state, aren't we! But whether from without or from within, James's admonition is the same: stand fast! Persevere!
James finishes the chapter with further admonitions about the true nature of the new life Christians have entered into: an active life of compassion and holiness, doers of the word and doers of the work.
There is much we can speak about in this chapter—weeks of sermons! But today I want to focus especially on what James says in this chapter about God—the good and generous God.

God, the Single-Minded Giver
Right in the middle of James's discussion of the trials we face he suggests that we ask God for wisdom—so that we might know how to conduct ourselves in the trial, perhaps even, how we might be delivered from it.
James 1:5
If any of you lacks wisdom, let him ask God, who gives generously to all without reproach, and it will be given him.
One of the most important things we could pray for in the midst of a trial is wisdom—that spiritual/practical understanding of God's will and purpose as it applies to everyday life. Notice that James does not say we ought to pray for deliverance from the trial, but for wisdom so that we might know how we are to conduct ourselves in the midst of the trial. It is spiritual because it comes from God and is directed towards the fulfilment of God's purposes. But it is also practical because God's purposes are realised in daily existence and daily life. The command to ask is present: we should continually ask God for this!
But note what James says about God in this passage:
God is the giving God – this is the kind of God that God is. God so loved the world that he gave…
God gives generously– the Greek word here (haplōs) is unusual but insightful: it does mean generously, but it means more than that: it means to be wholehearted, or single-minded: God is single-minded in his giving. That is, God is wholeheartedly and single-mindedly generous.
God gives to all– his generosity is universal, limitless, and without restriction
James thus gives us grounds for great confidence in our prayer—as long as we ask in faith! How can we be double-minded when God is single-minded in his generous giving!
The Always-and-Only Good God
James's second passage comes in his discussion of temptations we face. In verse thirteen James insists that
James 1:13, 16-17
Let no one say when he is tempted, "I am being tempted by God," for God cannot be tempted with evil, and he himself tempts no one. … Do not be deceived, my beloved brothers and sisters: Every good gift and every perfect gift is from above, coming down from the Father of lights with whom there is no variation or shadow due to change.
Once more James insists on the utter goodness of God: to the very depths of his being and unto all eternity; in all his works; in his deepest purposes, intentions, will and motivations, God is good. God is goodness itself; he is transcendentally good, and there is in God nothing but goodness. God is unchangingly, single-mindedly, wholeheartedly and generously good!
How might we respond to this? By standing fast in trials and temptations, persevering and enduring. By trusting God, hoping in God, believing in God, rejoicing in God, drawing near to God, waiting on God, and loving God.