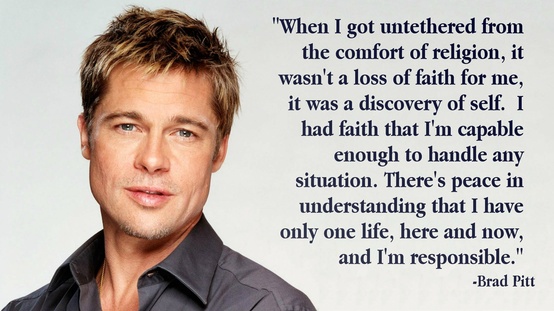 Psalm 14 is a challenge to modern—and not so modern—self-reliance, to the kind of practical atheism so widespread in contemporary Western society: "The fool has said in his heart, 'There is no God.'"
The fool, here, is a fool in God's eyes rather than a human label, for those labelled fools in Scripture are anything but fools from a human perspective. The problem is not lack of intelligence or common sense; it is not mental deficiency but moral deficiency. As Craigie (147) notes, the 'fool' may in fact be highly intelligent, cultured, worldly-wise, and esteemed. Yet, when "the Lord has looked down from heaven," he sees—a fool.
I must pause. It is much too easy at this point for Christians to read this psalm with a defensive or otherwise aggressive and antagonistic 'us-versus-them' attitude, as though the label is not rightly applied also to them. It is much too easy to claim the high moral ground and despise those 'godless fools!' This the psalm does not allow: "There is no one who does good…not even one….They have all turned aside" (vv. 1-3). If we are not presently fools, we have been, and, from a New Testament perspective, it is only by divine grace that we are not fools now.
In my experience, Proverbs 22:15 has an ongoing significance: "Foolishness is bound up in the heart of a child"—it does not depart just because one grows up! Parents rightly discipline their children to help them learn the pathways of wisdom and righteousness. Adults, even Christian adults, must discipline themselves lest the fool buried deeply within emerge and return. "The fool is not a rare subspecies within the human race; all human beings are fools apart from the wisdom of God" (Craigie, 148).
The word for fool in this psalm is nāb̲āl, which implies an 'aggressive perversity' (Kidner, 79). The concept is common in Israel's wisdom tradition, and especially prominent in Proverbs. The sense the word carries is seen in Proverbs 1:7 where it is set in opposition to the fear of the Lord which is the beginning of knowledge (cf. Proverbs 9:10). The essential characteristic of the fool is that they do not take the reality, relevance and reign of God into consideration in their thought: they live as though "There is no God" (cf. Psalm 10:4).
For faith, however, this is the fundamental reality of existence: there is indeed a God. This God looks upon human affairs, cares for his people and will be their refuge and salvation. This God will ultimately judge the world, holding its inhabitants to account. Fools are such because they do not acknowledge this fundamental reality and so live and act as though they were their own god. It is this aspect of human life that St. Paul so clearly outlines in Romans 1:
For the wrath of God is revealed from heaven against all ungodliness and wickedness of those who by their wickedness suppress the truth. For what can be known about God is plain to them, because God has shown it to them. Ever since the creation of the world his eternal power and divine nature, invisible though they are, have been understood and seen through the things he has made. So they are without excuse; for though they knew God, they did not honour him as God or give thanks to him, but they became futile in their thinking, and their senseless minds were darkened. Claiming to be wise, they became fools… (vv. 18-22).
That Paul has Psalm 14 in mind is confirmed in Romans 3:10-12 where he cites this psalm to emphasise the universal sinfulness of humanity. (Craigie (146f.) notes that some Hebrew manuscripts include Paul's entire passage from Romans 3:10-18 in their version of Psalm 14. This is of historical interest for it shows that perhaps some Jewish scholars in the early Christian centuries were also reading Paul to the extent that his words found their way back into the Hebrew manuscript tradition.)
The essential characteristic of the wicked is further described in Psalm 14:4, presented as God's own speech: not only do the wicked fail to "call upon the Lord," they also "eat up my people as they eat bread." Here the failure to show due regard to God is linked with its corollary: the failure to show due regard to others. Again, Craigie's exposition (147) is worth hearing:
The fool is opposed to God, threatens the life of the righteous, and thus evokes both lament and prayer for deliverance from those whose lives he affects. … The fool is one whose life is lived without the direction or acknowledgement of God. Thus, the precise opposite of fool and folly is not wise man and wisdom; the opposite of folly in the wisdom literature is lovingkindness. That is to say, the fool is defined by the absence of lovingkindness, which in turn is the principal characteristic of the relationship of the covenant; he lives as if there were no covenant, and thus as if there were no God (Craigie, 147, original emphasis).
Wisdom therefore laments the folly and oppressive activity of the wicked, and cries out to God for salvation, and is also hopeful that God will indeed "restore the fortunes of his people," and show himself their refuge, especially in the judgement. Thus the people of God continue to counsel the wicked (v. 6), declaring their faith in God, and instructing others in the fear of the Lord. Although their affliction and lament is genuine, their posture is resolute in faith toward God, steadfast toward their companions in sufferings, and firm in their attitude toward the oppressor.
Once again, as in Psalms 9-10, we find that practical atheism issues in "abominable deeds" (v. 1) which oppress others. This atheism is grounded not so much in philosophical speculation as in moral scepticism (Charry, 65). Thus Ellen Charry insists that "the pedagogical import of Ps. 14 is that faith in God is the moral basis of society" (69). When we turn from God as the orienting centre from which and toward which we live, we substitute something else—almost invariably the self—as that centre. We become, in Luther's famous phrase, homo incurvatus in se—humanity turned in on itself—and so selfish, or sinners, which is to say the same thing.