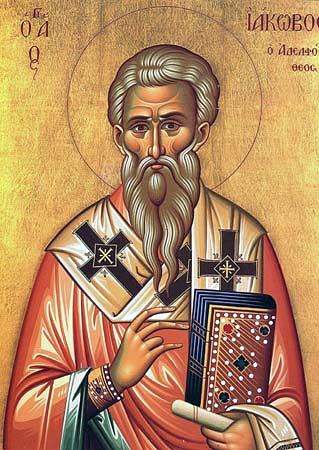 James 1:5
But if any of you lacks wisdom, let him ask of God, who gives to all generously and without reproach, and it will be given to him.

James trusts that through the work of endurance we ultimately will be so complete as to "lack nothing" (v. 4). In the present, however, it is entirely possible that we may lack various attributes, among them, wisdom. This new paragraph continues James' reflection on the theme of trials, and uses the link-word leipō ("lack") to connect verse five to verse four.
Why does James single out wisdom rather than, say, peace or courage, love or unity? These, too, are significant and worthy virtues, even and especially in the midst of trials. But James directs his listeners to wisdom, and will later devote a whole section to wisdom as something he desires for his listeners. Wisdom is crucial to maturity. Wisdom is important in times of stress and trial. Wisdom guides action and response. Even James' "knowing" in verse three is an aspect of wisdom. In singling out wisdom, James stands in a long Hebrew tradition which valued wisdom as "the principal thing" (cf. Proverbs 4:7 KJV). The best thing for which we might ask is not deliverance from trials but wisdom that we might conduct ourselves wisely in the midst of them.
What, exactly, is wisdom (sophia)? In the New Testament the term is used with a range of meanings, including the knowledge of God's plan of salvation or of God's eschatological purpose (e.g. 1 Corinthians 1:18-30; Ephesians 1:8-11). In his first letter to the Corinthians and that to the Colossians, Paul contrasted forms of speculative religious wisdom with the true wisdom which is found in Christ. Members of these communities wanted to appear spiritually wise by claiming secret forms of wisdom by which they knew spiritual mysteries, or the processes by which to become truly spiritual (Colossians 2:8-23). Paul rejects these religious expressions of wisdom as worldly. So, too, James contrasts earthly wisdom with that true wisdom which is from above (3:13-18). Since the true wisdom is from above, it is a gift given by God rather than a natural endowment humanity is graced with or can develop apart from a relationship with God. The wisdom humanity can develop is earth-bound rather than divine. In this text, then, James shows us that wisdom is given to the believer in response to prayer. It is not a speculative kind of wisdom intent on exploring and explaining esoteric spiritual mysteries. It is spiritual wisdom—the gift of God—but is also intensely practical, providing a true perspective on the nature of life and trials, and oriented to the kind of virtuous character befitting the people of God. Moo (62) identifies wisdom as a practically oriented virtue that gives life direction for the godly. It includes insight into God's will and the way that will is to be applied in the common circumstances of life. For Davids (72), this gift from God enables the believing community to see history from a divine perspective and so also enables them to stand firm in the midst of the trial.
Hence James commands any who lack wisdom to ask for it: aiteitō (ask), as a present imperative suggests that God's people should continually ask for such wisdom, and indeed may do so with great confidence because the God to whom the prayer is addressed is "the giving God." By declaring God to be the giving God (para tou didontos theou) who gives generously or wholeheartedly (haplōs) and without reproach (oneidizontos) to all (pasiv), James provides great assurance to those who pray to this God for wisdom: "it will be given to them" (kai dothēsetai autō).
Confidence in prayer is the fruit of confidence in God, which in turn is based upon the knowledge of God's gracious character and God's will (cf. 1 John 5:14-15). James simply assumes (no doubt on the basis of the Old Testament, e.g. Proverbs 2:1-5) that God wills to give wisdom to his people. Thus his whole focus is on the generous character of God whose generosity is universal, indiscriminate and inclusive ("to all"; cf. Matthew 5:45 where God gives sunshine and rain to all indiscriminately). This generosity is underlined in James' use of haplōs, which appears in this form only here in the New Testament. The word is usually translated in English versions as "generously" which is an appropriate translation. But it also means "singly" or "simply" in the sense of being undivided, wholehearted, or perhaps best, given the thought James will develop in verses 6-8, "single-mindedly." That is, God is wholeheartedly and single-mindedly generous. Or as Vlachos (25) so nicely states it, "God's giving is as wholehearted as it is universal." To emphasise the point James also notes that God gives freely and without reproach, without demeaning the recipient or showering them with shame. God is no "fool" who gives with one hand and takes back with another, generous with nothing except criticism (cf. Sirach 20:14-15). Those who come to God in prayer will find that God gives sincerely and without reserve or criticism. God's commitment to his people is total and unreserved, and so they may expect to receive (Davids, 73). How, then, can we be double-minded toward a God who is so single-mindedly generous?