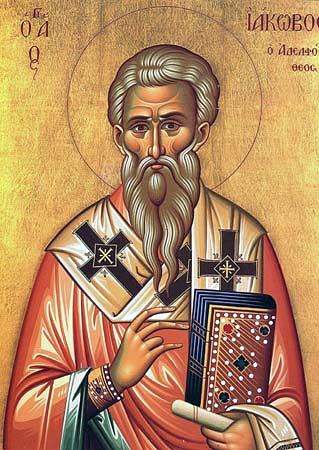 James 1:17
Every generous act of giving, with every perfect gift, is from above, coming down from the Father of lights, with whom there is no variation or shadow due to change.

Several theological questions gather around this verse. First, does this verse speak of the common grace which is the divine goodness which is given to all to all and sundry whether they believe in God or not? Because the name "Father of lights" has a creational and thus universal sense, it is possible to see in this verse a reference to the universal goodness of God. After all, the Lord is "good to all" (Psalm 145:8). God is unchanging and unremittingly benevolent, causing his sun to rise on the evil and the good, and his rain to fall on the just and the unjust (Matthew 5:45), satisfying our hearts with food and gladness (Acts 14:17). Such a reading, however, is not natural to the context. James is addressing his "beloved brothers and sisters" who have been "brought forth" by God's will through the word of truth (v. 18). He gives generously to those who ask in faith nothing doubting (vv. 5-8). Thus, although this verse might it be used to support the idea of common grace taught explicitly elsewhere, here it is better to think of it as an exhortation to believers to trust God's goodness rather than assign temptation to him.
The second question concerns God's immutability. According to James, in God there is "no variation" or "shadow of turning." Clearly James holds the Old Testament tradition that God does not change (see, for example, Malachi 3:6; Numbers 23:19). But in what sense does God not change? The question is important because of the way the concept of God's immutability, his changelessness, has been understood in the Christian tradition. For many, God's immutability is understood in absolute terms, as though God is absolutely unchanging in his being and essence. Behind this idea lies the concept of the divine perfection: if God is absolutely perfect he could never be subject to change, for any change would be for the better (in which case he was not actually perfect before), or for the worse (in which case he is no longer perfect). This philosophical concept of absolute divine immutability, however, renders God unable to love or respond emotionally to his creation. God becomes aloof, sitting in transcendent splendour above the created order and untouched and unmoved by its pain, need and suffering. Such a picture of God, however, is far removed from the biblical portrait of God whose heart was broken over humanity's fall into sin (Genesis 6:5-6), and who is portrayed by Jesus as running to greet his wayward child who now returns (Luke 15:20).
In what way, then, is God "without variation" or "shadow of turning"? It is unlikely that James was thinking in metaphysical terms in the sense that God is ontologically incapable of any change. The Old Testament references indicate that God is unchanging with respect to his character and intention—ideas which fit the context of this verse well. God is unchanging in his goodness and in his will to bless. God is also unchanging in his righteousness and holiness. As such God stands opposed to evil in all its forms and will not countenance evil in the lives of his people. How, then, could God tempt his people toward evil? For James, such a view is unthinkable in light of the unwavering goodness of God.