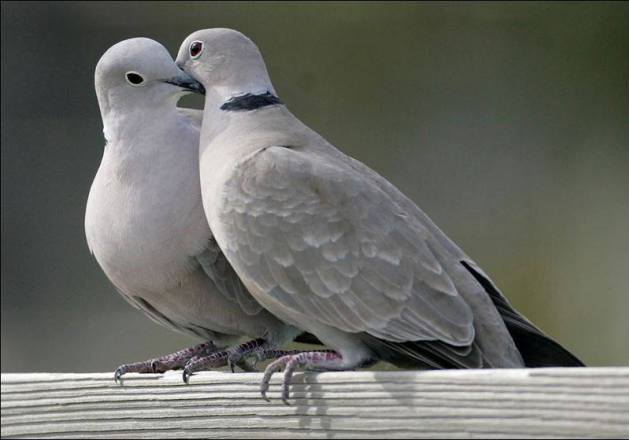 A newspaper article a few weeks ago reported on a federal inquiry into the status of religious freedom in Australia (see Rebecca Urban, "Christians Under Seige" The Australian May 6, 2017). Urban detailed several instances in which Christians have faced social pressure on account of their convictions:
A Melbourne IT specialist engaged to work on the Safe Schools program was sacked after privately expressing concerns about the contentious initiative during a staff meeting, with his employer later accusing him of "creating an unsafe work environment". Lee Jones, a Christian who was general manager of a business at the time, had told his boss he would work on the project despite his views but was dismissed regardless. He was in a staff meeting when asked his opinion about Safe Schools. His response was that he would not want his own children to be taught some of the more controversial elements of the program…
In another case, a pub­lic servant in Victoria was given a warning for complaining about being pressured to take part in a gay pride march. The man, also a Christian, later asked to be taken off the email list of the department's LGBTI network as he found emails "offensive by reason of his religious background". He was issued a notice to show cause why he should not be disciplined…
An Alice Springs teacher was threatened with disciplinary action last year for expressing opposition to same-sex marriage on a Facebook forum. Despite the comments being made outside school hours, he was issued a notice to show cause. The Northern Territory Education Department has since dropped the action…
Finally, an Adelaide ­university student was suspended last year after offering to pray for a student who was stressed over her workload and later voicing his opinion about homosexuality. The student had said that he would treat a gay person kindly "but (didn't) agree with their choice". He was ordered to undergo "re-education" but sought legal advice and the university withdrew the allegations.
It seems that hostility toward Christian faith is increasing in our culture, and Christians would do well to be prepared to endure it. Perhaps more "progressive" Christians will not need to be so concerned, especially if they have found ways to affirm those things that progressive culture also affirms.
But what of those of us who are not so comfortable with aspects of the progressive social agenda, who perhaps even find them antithetical to Christian convictions? What are Christians to do when it is wrong to withdraw from public engagement, but threatening to so engage? What might appropriate response look like?
In this context, Jesus' words from Matthew 10:16 provide guidance: "Behold, I send you out as sheep in the midst of wolves; so be shrewd as serpents and innocent as doves" (NASB).
Because Jesus has sent us out, our place is indeed, "in the world," and even among the "wolves." Christians must not withdraw from public space and public dialogue, but their presence is to be wise and innocent. Sometimes Christian engagement in the public sphere is less than wise; at other times it is far from innocent. Wise engagement is required lest we be ravaged; innocence is necessary lest we give ground for accusation or inflame existing tensions.
Jesus' choice of animal imagery in this text indicates something further about this engagement: the wolf and the serpent are carnivorous, seeking prey, while the sheep and the dove are not and do not. Though they have no fangs, however, the sheep and the dove are not without some defence. Both may flee when danger presents, though the sheep will also certainly lose even if it flees. I once saw a small flock of sheep react when the sheepdog entered the paddock. They stood shoulder to shoulder facing the dog, turning as it walked by keeping it always in view, always presenting its united front to the intruder. Such a strategy would hardly work against a pack of hungry wolves, however; in that case the sheep can do little more than hope that their shepherd is close at hand. The sheep is inherently vulnerable and so needs both shepherd and flock; so too perhaps, the believer in the world.
Jesus applies the serpent image to the disciple, though this is not a commission for the church to grow fangs, to hunt, to seek prey. It is to be shrewd as a serpent and innocent as a dove, the two qualities mutually conditioning. "Without innocence the keenness of the snake is crafty, a devious menace; without keenness the innocence of the dove is naïve, helpless gullibility" (Wilkins, Mattthew [NIVAC], 392). It is "tempting" to recall the Genesis 3 passage where the serpent cunningly tempted Eve with deceptive argument, drawing her away from God and his word of command and promise. Perhaps the church can similarly learn to argue shrewdly but innocently, using truthful argument to draw interlocutors toward God and the word of his grace.
"Let your speech be always with grace," says Paul, "seasoned with salt, so that you will know how you should respond to each person" (Colossians 4:6). This, too, is good counsel. "Salty grace" suggests a winsome, though steadfast presence, one which communicates both truly and truthfully. Too much salt, of course, destroys a dish; but some salt is necessary, especially when conversation is bland or clichéd. So, too, grace is essential, especially when conversation has become polarised or hostile. To "know how you are to respond" will require a thoughtful Christianity, which suggests that believers must have thought through their convictions to such a degree that they can articulate them in interesting, rational, non-defensive, and persuasive ways. Perhaps a good dose of humour and light-heartedness will lubricate the conversation, reminding us also that the battle is Lord's.
Further to this, however, is the life of genuine innocence and virtue in community. Unless believers inhabit communities of grace their witness will surely fall flat. Both doves and sheep flock, and corporate witness of the church's life adds substance to its arguments. The corporate life of the community is also necessary to sustain the believer in their witness within the world. The knowledge of Christian truth-claims and the nurture of Christian convictions, the courage to stand firm under trial, and the hope that undergirds it: all these are part of the formation that occurs in the Christian community as a community of grace, theological instruction, and moral deliberation.
Above all is the wisdom and innocence of the cross as the way of the true God and so also the true disciple in the world. This is the way of intentional vulnerability:
Jesus does not say that we are to "become" sheep, but, more fundamentally, that when we go into the world in his obedience we are in fact going out "as" sheep. . . . This "sheepishness" is due to the nonviolent nature of Jesus' work, as we learned from the Sermon on the Mount. We are not primarily fighters, we are not allowed to be haters, and we cannot even use the arsenal of invective that revolutionary movements find necessary for motivation. . . . Jesus' cross is not an exception to the rule of discipled life; it is the rule (Frederick Bruner, Matthew, Volume 1, 472).