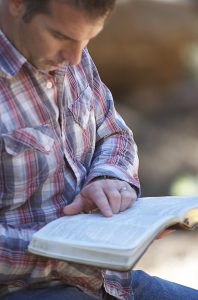 A month or so ago I decided to read through some of the Old Testament historical narrative books, given that it has been sometime since I have done so. I decided to start with Ruth and read it a chapter a day several times before moving to 1 Samuel. One of my spiritual practices is to read a portion of scripture and then journal one page of reflections about it. For the last couple of years my attention has been given largely to Psalms and James, with other bits and pieces of scripture thrown in. With James I might focus on a single verse for days at a time, though I do prefer to work with larger portions of text. At present I am reading a chapter of the Minor Prophets and a chapter of 1 Samuel most days.
Alongside my reading of the biblical text, I like to also use a commentary or two. Typically, I read a passage for a day or several days, journaling as I go. And then I pick up the commentaries to see what they say. I find that I am often on a good track in my own deliberations. I find often that I learn new things about the text that enriches my reading and deliberations. I sometimes find I disagree with the commentators' interpretations, or have gone in different directions in my own interpretation. Using several commentaries helps protect against singular views, bringing different perspectives into dialogue that mutually inform and condition the various readings.
My interpretations are no doubt idiosyncratic, though I do endeavour to practise good exegesis. I try to hear what the biblical authors were saying in their own context. I try to read with some degree of historical and literary expertise, though my historical knowledge is better for New Testament reading than Old Testament. The commentaries are indispensable for this kind of background work which often so illuminates the text.
Of course, I bring myself to the text as well. This is one of the benefits of dwelling with the same text for days at a time. After a few days of meditating on a passage, and having done initial exegetical work, all kinds of life-observations and questions that concern my present circumstances begin to surface. More importantly, I think, implications and applications, and theological, ethical and pastoral connections begin to show up and impress themselves upon me. The biblical passage starts to work its way into my consciousness and do its work. Sometimes this can be deeply instructive, or comforting, or challenging, or enlivening. The Spirit speaks through the Word, mostly unobtrusively, and so quietly—though sometimes not so quietly—shapes and reshapes my thoughts and imagination, my commitments and priorities, my intentions and behaviours. Often, I am led to prayer.
Reading the biblical text slowly, exegetically, reflectively helps me get past the "professional hazard" of reading just for information, or to tick off another occasion of legalistic accomplishment, or for sermon preparation. It also helps me get past a "merely exegetical" reading where I am slicing and dicing, examining and parsing, acting as though I am the master of the text, and it is simply a thing to be studied and understood, as though at a remove from my life. Journaling my understanding, insights, and responses slows me down further, helps me internalise the text, and draws forth thoughts and insights that I might otherwise have missed. I am often struck by what I write—not because what I write is a stroke of genius, but rather that things emerge that I did not anticipate. I usually start with ideas already known or anticipated, but as I write insights dawn, wisdom comes. Engaging the commentaries expands this process, slowing it further, introduces dialogue and further reflection leading to additional insight and creativity. Marinading in the text like this evokes a stillness and an openness to the breath of the Spirit, and to prayer. "Text" becomes Scripture. It becomes more of a "living word" that accompanies me through the day. It speaks.
I love this little cluster of spiritual practices that has so shaped and continues to shape, my life. It is a fountain of life and an opening of wisdom for me. I am not sure how it started, but I recall filling exercise books with my studies and reflections as a young Christian. Now I use a handsome leather bound journal because I want to keep the records of these encounters and reflections. I still only write a page a day – maybe 300 words, maybe 400. It is the only form of journaling that has ever "worked" for me.
Is there time enough simply to meditate my way through the entirety of Scripture like this? I don't know, but I hope to try! This little set of practices, along with the practice of regular corporate worship, are those practices which have sustained my spiritual life over the years. I cannot do without either of them, and when one or the other slips, so too does my spiritual vitality.
A passage in Proverbs helps capture the vitality of the Word for me. The passage focuses on parental instruction, though in the book the "my son" texts seem to convey a divine as well as a human exhortation.
My son [my daughter], keep your father's commandment, and forsake not your mother's teaching. Bind them on your heart always, tie them around your neck. When you walk, they will lead you; when you lie down, they will watch over you; and when you awake, they will talk with you. For the commandment is a lamp and the teaching a light, and the reproofs of discipline are the way of life… (Proverbs 6:20-23).