Felker Jones, Beth, Practicing Christian Doctrine: 
An Introduction to Thinking and Living Theologically
 (Grand Rapids: Baker, 2014), 246pp.
 ISBN: 978-0-8010-4933-0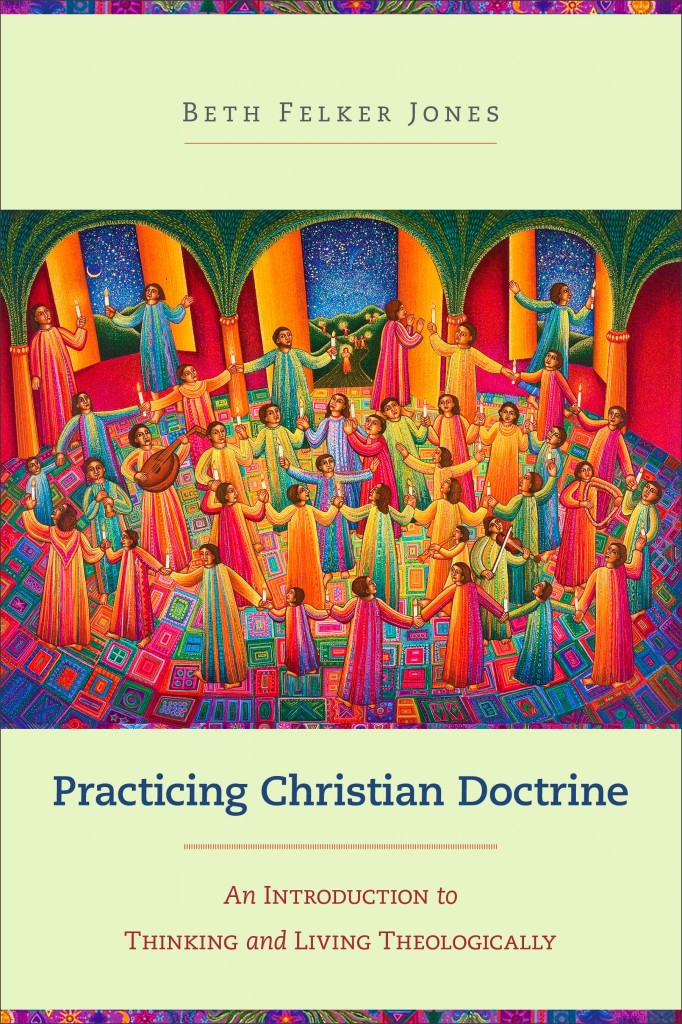 In a summary comment to the doctrine of salvation, Beth Felker Jones writes,
My sketch of the doctrine in this chapter points, gently, to legal acquittal in justification by grace, Christ's sacrifice on the cross, and God's defeat of death in resurrection as the vital core of soteriology. But to acknowledge a core is not to deny the importance of the rest of the doctrine… (164).
This self-referential comment captures something of the charm of Jones's introduction to Christian doctrine: the gentleness that characterises her work, as well as her awareness that the field of Christian truth is indeed vast and expansive. Jones has written a warm and irenic account of Christian doctrine from an Evangelical perspective, but one which engages broadly with other traditions and perspectives. Her account follows the usual path one expects in such an introduction with an initial chapter on the nature of theology, followed by chapters on revelation and Scripture, God as trinity, creation and providence, theological anthropology, Christology and soteriology, pneumatology, ecclesiology and eschatology.
Jones's evangelicalism has Wesleyan roots and a pietist flavour, and is, as one might anticipate, robustly biblical in orientation. Her approach introduces the primary features of each doctrine, surveying the main lines of an evangelical understanding, while also indicating the richly textured nature of Christian doctrine which defies being captured in rigid formulations. Each chapter includes a key biblical passage as well as occasional shaded text-boxes which might include a hymn, a poem or a prayer, a creed or statement from one of the major historical theologians, perspectives from contemporary global theologians, sidebar notes on, for example, the deuterocanonical books or millennial expectations, or further explanation of a key idea in the main text. These brief asides are not ancillary but serve to introduce the reader to the historical depth and global scope of the theological enterprise, and the evangelical reader, to riches and perspectives outside their own tradition.
The distinctive feature of Jones's book, as indicated in the title, is the idea of practising Christian doctrine with the result that each chapter concludes with a short reflection concerning the practice of the particular doctrine under review. Nor is this emphasis something simply tacked-on to her theology. Rather, theology and Christian life are bodily realities which press towards visibility in the world. Therefore the careful articulation of doctrine must issue in practice if it is to be faithful to its intent. This is a welcome, indeed timely, emphasis in theology. Thus, with reference to practising the doctrine of Scripture Jones cites Richard Hays:
No reading of Scripture can be legitimate, then, if it fails to shape the readers into a community that embodies the love of God as shown forth in Christ. This criterion slashes away all frivolous or self-serving readings, all readings that aggrandize the interpreter, all merely clever readings. True interpretation of Scripture leads us into unqualified giving of our lives in service within the community whose vocation is to reenact the obedience of the Son of God who loved us and gave himself for us (52-53).

Note that Jones's reflections are indicative rather than prescriptive. So, for example, "the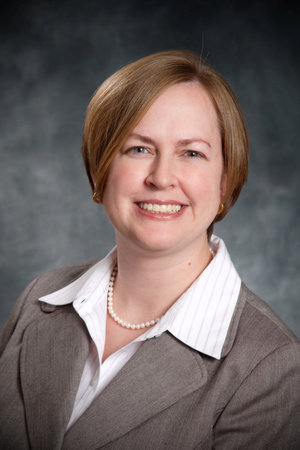 most proper and important fruit" of the doctrine of the trinity is worship, and, since we in some sense become what we worship, "worship of the true God shapes us too, drawing us into God's own relational life of love and changing us into luminous reflections of God's true nature" (75). Jones does not detail a worship practice but shows that actual worship is the fruit of the doctrine. How that worship occurs and is expressed is left to the individual and community concerned. Some may wish for more explicit direction here, but Jones has resisted this temptation thereby protecting the freedom of God and that of the believer and the believing community. The responsibility of the believer is also maintained: the reader must still discern and identify—by the Spirit and in community—how they will fittingly embody the faith in their own life and context.
To provide another example, practising the doctrine of creation involves learning to be creatures in all the dailyness of life—dependent on God and interdependent with others and the whole created order in a holistic, hopeful integration of life. In a list of thirteen items Jones provides images or examples of what such practice might look like, again without detailing any specific practices (95-96). Since Jesus Christ defines our true humanity, we practise theological anthropology when we "ask God to transform our lives here and now into a foretaste of what we will become in the end" (115). The practice of the doctrine of the incarnation involves recognition of the particularity of Jesus and so of its revelation of the nature of God's love for each and for all:
God's love for us is not some idealized longing for a sanitized, universal idea of humanity. It is real love for real people: male and female, gentile and Jew, Middle Eastern and African and European and American and Asian—people from every nook of the planet. It is not just a love for ideas or for souls. It is a love that encompasses bodies as well as souls, a love concrete enough to become incarnate, to extend to fingers and toes: both Jesus's and ours. God love is big enough to love specifics. Because God is with and for us, we are freed to be with and for others. Because God's love reaches into our specificity, our particularity, we have hope that our love can follow suit (137-138).
Jones has written a pastorally-sensitive and reliable account of Christian doctrine, appropriate for use in church contexts, and classroom settings. New Christians and introductory level students will benefit from her clear articulation of the doctrines and her passion to see these truths embedded and embodied Christian life. Pastors, too, will find fresh reflection and approaches to old doctrines, together with the occasional homiletical flourish—"We are all Barabbas" (148). The book deserves widespread use—and practise!—in our churches.
*****
See also my (two-part) review on
Beth Felker Jones, Faithful: A Theology of Sex