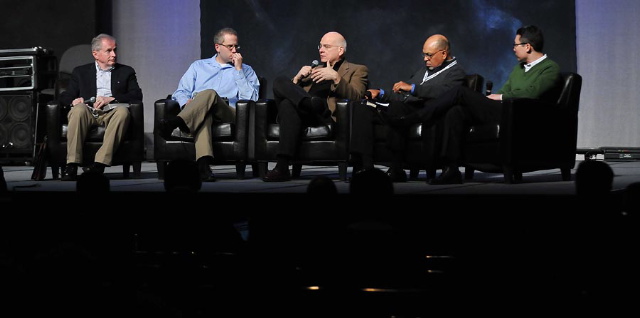 The Gospel Coalition have started an Australian chapter and appointed a founding Council which will conduct its first meeting in early August. According to their website,
We have no fixed agenda other than to build gospel partnerships and then do whatever we can to promote the same kind of gospel-driven relationships across our nation as we work together for the sake of Jesus Christ.
Hurray, I can applaud that! Would any Evangelical Christian not support the development of gospel partnerships to work together for the sake of Jesus Christ?
However, it is not quite that simple, for TGC – as they are often known – are not simply concerned about the gospel per se, but a particular understanding of what constitutes the gospel, and what the gospel entails.
I actually welcome much of what TGC stands for: I too affirm the centrality of the gospel, the necessity of proclaiming it faithfully, fervently, prayerfully, trusting the Holy Spirit to work a miracle of grace in the hearts and lives of men, women and children; I appreciate the scholarship of D.A. Carson even if I do not agree with all his positions; I value and admire the pastoral ministry, preaching and leadership of Tim Keller; I also hold a broadly Reformed approach to doctrine including the undiminished sovereignty of God, the uniqueness, supremacy and sole-sufficiency of Jesus Christ for salvation, the priority of grace in salvation, etc.
But still I have concerns. I am concerned at the shrill voices of some in TGC against those who may have a different understanding of the gospel, doctrine or Scripture. I have been concerned by the way some of their high-profile leaders have misused their platform and power, and hope that these things have now been corrected. I am concerned that their posture is sometimes more reactionary than biblically faithful, though I am sure they would disagree with me on this.
But it does highlight my central concern: that TGC is unnecessarily narrow and prescriptive in their definition of the gospel, to the point of including as part of the gospel aspects of teaching which are clearly not part of the gospel in the New Testament sense. This is especially apparent with respect to their commitment to complementarianism, which they extrapolate from biological complementarity in their statement of faith.
As a Baptist I gladly extend to them the freedom to interpret Scripture and practice their faith in accordance with their conscience and their conscientious examination and explication of Scripture. I also acknowledge the reality that formal Confessions of faith express the faith of the group that makes them, and are not in that sense binding on others. Thus TGC have every right under Christ to organise themselves around their firmly held beliefs.
But it seems odd to elevate particular interpretations of Scripture to canonical status. It seems at odds with their stated purpose to use a clarion call to faithful gospel ministry to exclude other Christians seeking to practise a God-glorifying, gospel-centred, Bible-believing, Evangelical form of faith. And, of course, I think it is a great shame that they have sought to appoint a somewhat representative Council, but without a single woman. I understand that they are being consistent in the application of their principle; it is just that I am convinced – on the grounds of Scripture – that their principle is wrong.
I wish TGC Australia a fruitful and effective ministry in the gospel, and sincerely hope that their activity serves, in this country, to further the cause of the gospel and the unity of the Spirit in the bond of peace. I worry that their intention to build "the same kind of gospel relationships across our country" may in fact "proclaim Christ out of partisanship" and so increase division and fractiousness, unless there is an equally strong intention to practise a gracious theological hospitality to those who differ from them in matters not central to the gospel. Still: "What then? Only that in every way, whether in pretense or in truth, Christ is proclaimed; and in that I rejoice."