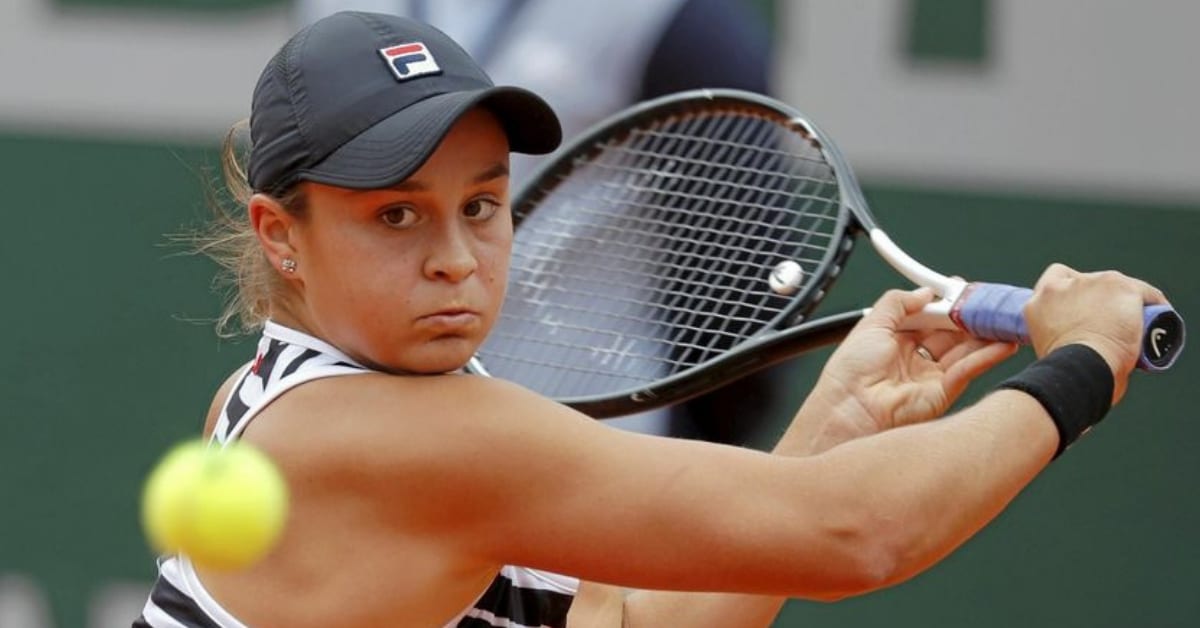 I have enjoyed watching Ash Barty play tennis for several years now, and her win in Paris last weekend—her first Grand Slam title—was the icing on the cake. What is it I like?
To begin, she has extraordinary talent. Ash is a pint-sized giant killer, unafraid to face those taller and stronger than she is, and with impressive trophies already in the cabinet. She has a never-say-die attitude, and seems like she doesn't know when to quit. If she was the kind to throw in the towel perhaps she might have done so in the Paris Semi-Final against Amanda Anisimova. Barty was up Five–Love in the first and lost it Five–Seven. She was down Three–Love in the second, and it must've seemed like a good time to quit. But she did not and went on to win the Semi and then the Final as well. Nevertheless, when all is said and done, she knows it is just a game.
Equally impressive, however, is that she is so down-to-earth, so ordinary in the best sense. With so many egos and prima-donnas strutting around, especially amongst the just-as-talented Australian male players, Ash is refreshingly different. Asked in January whether she really did not fear any of the women on the professional circuit, Ash thought for a moment before responding, "Fear won't get you anywhere mate." After she won the Miami Open in March and lifted her world ranking into the top ten she said, "It's amazing what happens when you put your hopes and dreams out into the universe and do the work, you know? It's amazing."
I could be wrong but I don't think we should take that literally, as though she really believes the 'universe' responds to our hopes and dreams—a not uncommon modern idolatry—but more symbolically: decide what you hope for, put yourself out there, do the work, back yourself. Otherwise expressed: put aside fear, focus on your hopes, do the work, see what happens.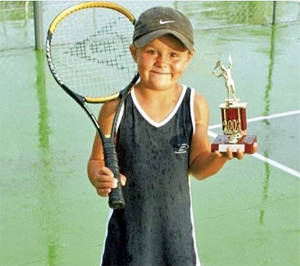 So far I have not said anything remotely Christian. But there is grace here too, creational grace at least. In a pre-final interview with her first coach, he recalled meeting her as a very young child and noting that she had hand-eye coordination like no one he had ever seen. But grace does not operate on its own without works—even saving grace. Certainly we are saved without works but in order to do good works (Ephesians 2:8-10). And Ash Barty has worked. To the natural advantages she gained at birth and in the course of her upbringing she has added hard work, consistent work, probably lonely work many times, unseen work, seemingly unrewarded work, except she has been rewarded, and not merely in winning the French Open: she has become who she is, a better person.
Australian cricket great Don Bradman once said,
When considering the stature of an athlete or for that matter any person, I set great store in certain qualities which I believe to be essential in addition to skill. They are that the person conducts his or her life with dignity, with integrity, with courage, and perhaps most of all, modesty. These virtues are totally compatible with pride, ambition and competitiveness.
Again, Bradman does not refer to grace here, and his comments may reflect an earlier time in Australian life. Far earlier still, Aristotle commended the virtuous life. The measure of one's life is not merely one's achievement but the kind of person they have become. If this is true of persons in general it must especially be true of those who are Christians, to whom are given the Beatitudes, the fruit of the Spirit, the grace of our Lord Jesus Christ. And remember Peter's words: 'Add to your faith, virtue…' (2 Peter 1:5).
I am indebted to Will Swanton's article in
The Australian June 10, 2019 for the citations in this post.