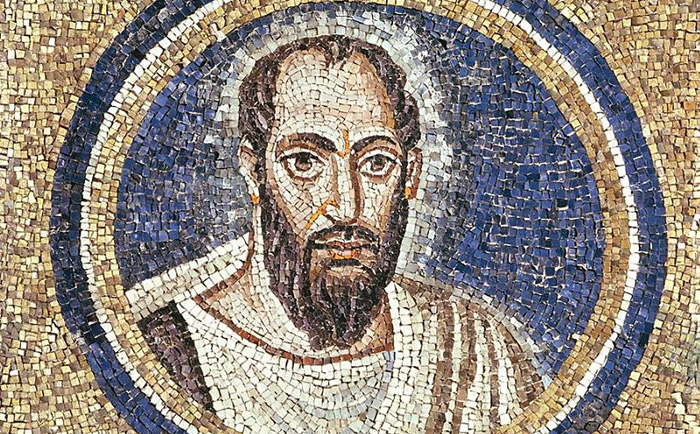 This morning I preached an overview message on Jesus' Beatitudes from Matthew's Gospel. In my preparation for the sermon I came across the following comparison in F. Dale Bruner's wonderful commentary on Matthew's Gospel:
I suggest that in this use here [i.e. Matt 5:6] of the word "righteousness," the key word also in Paul's anti-Judaistic letters (Romans and Galatians), Matthew and Paul shake hands. It is true that in the context of Matthew's Gospel, "righteousness" is primarily a moral term; this meaning is present in Paul, too, but it is secondary. Paul's "righteousness" is supremely the righteousness of God given to believers in Jesus Christ. Matthew's "righteousness" is predominantly a moral righteousness in disciples (and the plural "disciples" here and the plural nouns and verbs in all the Beatitudes are important and social). …
Any righteousness claimed before God that did not show itself in human righteousness or social justice toward people brought down prophetic wrath (see especially Amos). Matthew's Jesus will unforgettably hammer away at this prophetic requirement of personal and social righteousness in text after text. In Matthew's Gospel only the truly godly and humane get into the kingdom. But in Paul's gospel, God "justifies the ungodly" (Rom 4:5).
It is just here, however, in his different understanding of righteousness that I think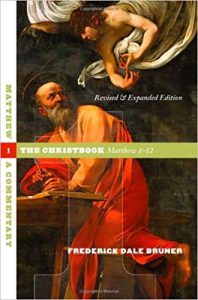 Matthew's Jesus most closely approaches Paul. For as we have seen in all the Poor Beatitudes, particularly in Matthew's moral construal ("poor in spirit," "hungering and thirsting for righteousness"), it is the consciously unright or unrighted who are righted, it is the out who are brought in, and now it is those who want a righteousness they do not have who are promised they will have it. To say this is not to Paulinize Matthew; it is to see Paul and Matthew meeting at center: God is the giver of the kingdom and of the kingdom's righteousness as well. This kingdom is still largely future, but, as we have seen, the future kingdom that Jesus preaches is already breaking in. All four Need Beatitudes say this; all four Beatitudes—and now I audaciously Paulinize—preach justification by faith; all four give God to those who are unable to get God by themselves.
But it would be fair to Matthew to stress that the righteousness longed for in his Gospel is not only heaven-sent (Paul's great contribution) but also and distinctively earth-centered (Matthew's great contribution). Paul colors righteousness sky blue, dignifying its source; Matthew colors it earth brown, honouring its goal. Paul the doctor of divine grace and Matthew the doctor of human mercy meet at center: in their deep appreciation for the gift of God. But one teaches in an unparalleled way that gifts' source (who is God), the other that gift's aim (which is people); both are needed, both canonical, both Christian (Bruner, Matthew, A Commentary Volume 1: The Christbook, 170-171).