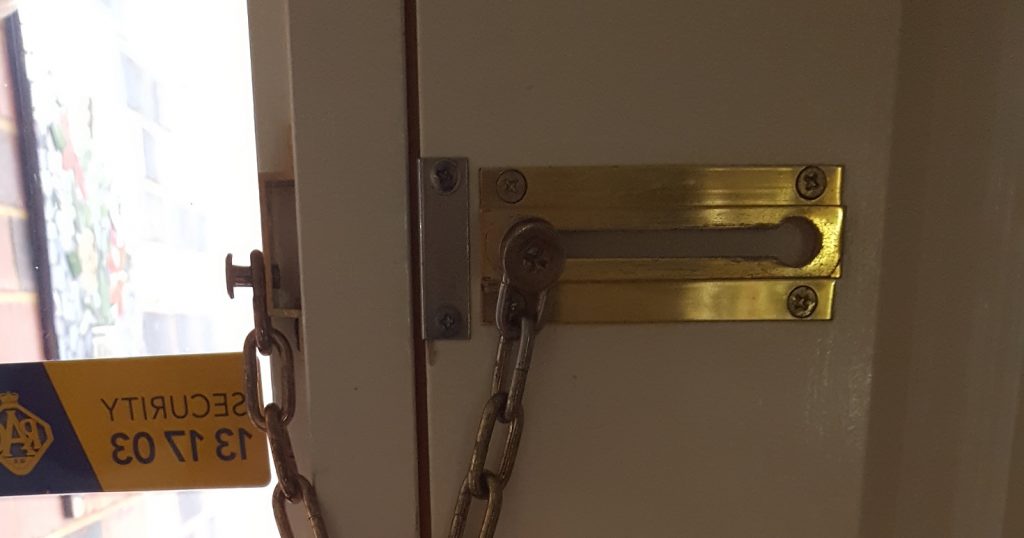 The disciples were behind locked doors, in self-isolation. Things were bad and could get immeasurably worse. They were afraid. Afraid of the Jews. Afraid of the Romans. Afraid they might be accused. Afraid that they might die. Jesus had been executed by the Romans for what we might call treason. They, as his followers, may be next.
Nonetheless, they were not isolated from Jesus. "Jesus came and stood among them . . . "
He showed them his wounds, he the Crucified One. He the One who had been killed, now the Resurrected One, present with them in person,  risen . . . alive. And into their fear and isolation he speaks a word of peace. In fact, he speaks it twice:
"Peace be with you . . . Peace be with you."
He is only repeating here something he had said just a few days before:
Let not your hearts be troubled. Believe in God; believe also in me . . . Peace I leave with you; my peace I give to you. Not as the world gives do I give to you. Let not your hearts be troubled, neither let them be afraid . . . I have said these things to you, that in me you may have peace. In the world you will have tribulation. But take heart; I have overcome the world (John 14:1, 27; 16:33).
Even in isolation, even behind locked doors, they were not isolated from Jesus. Jesus came, Jesus stood with and among them, Jesus blessed them with his gifts of peace and of the Spirit.
This peace is one of the most precious gifts we receive in Christ. A true peace. A peace that keeps hearts and minds, a peace that seeps into the depths of our being. A peace by which we enter into rest, even in the midst of hardship and strife.
If you are in isolation, behind locked doors, you are not alone. Take these verses and practise a little lectio divina: read them slowly and prayerfully a few times, using your imagination to enter into the story yourself. What do you see and feel, hear and experience? Meditate and hear Jesus personally speaking to you , "Peace be with you."
Receive his gift of peace. Share your heart with him. Sit in stillness with him, in adoration of him, and let his peace seep into very being.
Peace be with you, the gift of his peace, now, at this time.