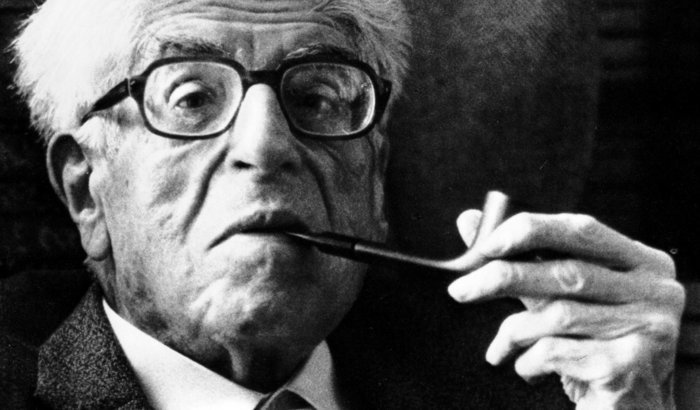 Matthew Rose's "Our Secular Theodicy" over at First Things is well worth reading. It explores the message and legacy of Ernst Bloch, a German philosopher of hope often cited by Moltmann in his work. Here are a few citations:
Bloch is a guide into the concealed theology of contemporary liberalism, whose outlook remains profoundly, if paradoxically, biblical in one respect. Having rejected a Christian understanding of nature, it retains an intensely Christian understanding of history. It sees human history as goal-oriented and our advancement as a series of conversions and liberations, the outcome of which is the creation of a community that can redeem our fallen history…
Theodicy is the attempt to justify the goodness and providence of God in view of the reality of evil. Bloch is engaged in theodicy, too, but of a much different kind. His theodicy is humanistic. It is an attempt to make sense of humanity in view of its apparently senseless history. Only by creating a just community, Bloch posits, can we vindicate past and present injustices. Hope gives us the strength to undertake this massive, world-justifying responsibility. It refuses the limitations of the visibly possible and rebels with the conviction that a radically different way of life is attainable. Hope is therefore not the power to wait patiently for a home in eternity; it is the daring power to create a true and lasting home here on earth. Aquinas named this the vice of presumption, but for Bloch it is the one thing needful…
To my knowledge, Bloch is the only philosopher to have used Jesus to defend outright atheism. . . . According to Bloch, however, Jesus achieves a lasting victory in his error and defeat. Through his life and death, this ill-fated Spartacus becomes the savior of humanity—not by reconciling humanity to God, but by freeing humanity from God. Bloch arrived at this remarkable conclusion by interpreting the Bible as the story of the awakening of human autonomy and its rebellion against all forms of oppression…
Bloch saw Christianity as the most revolutionary movement in human history. It opened the way to political goals that could not otherwise be discovered, creating what Immanuel Kant called the "immanent expectation" of "the victory of good over evil." The God of the Bible offered humanity the saving hope of liberation from captivity. In doing so, however, God gave us the keys to his holy kingdom. We learned that we are meant, in Bloch's words, to "walk upright." And this subversive imperative leads believers to take leave of God in the name of God.