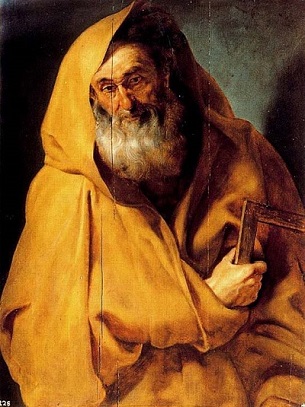 James 2:18
But someone will say, 'You have faith and I have works.' Show me your faith without works, and I by my works will show you my faith.
This verse is not as straight-forward as it first appears, although having said that, its point is clear nonetheless. In verses 14-17 James made his very simple point, that faith without works is dead. Such a confession of faith cannot save, nor do any good for the one making the confession. In light of James' previous discussion of divine judgement, this is very serious indeed. In this verse James insists that faith and works cannot be separated.
"But someone will say" ('all' erei tis) 'You have faith, and I have works' (su pistin echeis, kagō erga echō).
An initial reading of this verse makes it seem as though the "someone" who is speaking is actually James himself, or someone who agrees with his position, because the saying appears to distinguish the speaker ("I") who has "works" from an opponent ("You") who has only a faith without works. The problem with this seemingly straight-forward interpretation, however, is that the opening phrase (but someone will say) is a typical rhetorical device in the ancient world to introduce a hypothetical debating partner who takes an opposing position. But it seems that this opponent is echoing James's view—hence the difficulty in the verse!
The difficulty is compounded by the fact that commentators are unsure where the opponent's words end: with the simple phrase, "you have faith," so that James's response begins with the "I have works." Or do the opponent's words include the whole phrase as I have suggested above? Or do they extend to take in the rest of the verse as well?
Most commentators agree that the opponent's words include the whole phrase as I have it above, and that James's response begins with the "show me." But why would an opponent say, "You have faith, and I have works"? Would not an opponent reverse this to say, "I have faith and you have works"?
Again, most contemporary commentators accept a solution suggested by J. B. Mayor in his 1913 commentary, and supported by J. H. Ropes in 1916. Mayor suggested that the pronouns in the first phrase should be understood in a generic and impersonal way so that the verse reads something like, "on the one hand one says … and on the other hand another says" (see the discussion in McKnight, 238). By interpreting the verse in this manner the opponent might be understood to be saying something like, "Well, everyone has a different gift, or a different way of relating to God. Some relate to God simply by faith while others relate to him by works." In this way the opponent is suggesting that faith and works are two distinct and separable ways of relating to God, and that Christians might choose one way or the other.
James repudiates this view in the strongest terms. He begins by challenging this opponent to "Show me your faith without works" (deixon moi tēn pistin sou chōris tōn ergōn)—an impossibility, since faith is only visible or revealed in the activity it elicits. And in return James will show his opponent by means of his works the faith that he has: "And I by my works will show you my faith" (kagō soi deixō ek tōn ergon mou tēn pistin). Vlachos points out that there is a chiastic structure in this phrase in which James says faith…works … works…faith, rhetorically highlighting the inherent connection he sees between faith and deeds (Vlachos, 93).
In this second half of the verse the same pronouns are used as in the first part, but here they have a specific and personal reference. This is the weakness of the interpretation suggested by most commentators (that is, the interpretation requires that the same pronouns in both parts of the verse need to be interpreted in different ways). Nonetheless, as Moo notes, "In the final analysis, this interpretation has fewer difficulties that the [other options] and should probably be adopted" (Moo, 106). He notes further that "most scholars now adopt this view, although most with some reluctance" (106).
James, then, uses the device of an imaginary debating partner to insist that faith and works are inseparable: there can be no genuine faith that is not also expressed in works. He will sharpen this argument in verse 19.