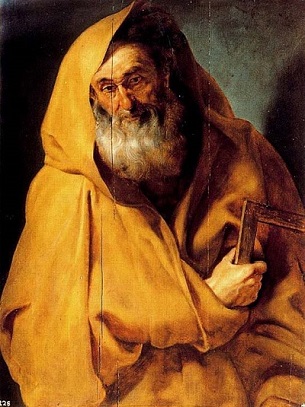 It has been almost a year since I broke off my study of James. I had worked through to James 2:13 on a verse-by-verse basis, and had hoped to continue to work through the epistle in this manner. However, my year has been such that I have not had the opportunity to continue as intended. I am not sure that 2017 will be much different, but will try to get through to the end of chapter two at least. Before breaking off my study, I did write two posts providing an introduction to James 2:14-26 which provide an orientation to the passage as a whole. Given some of the difficult issues with this passage, I invite readers to consult these posts first. The two posts can be found here and here.
James 2:14
What good is it, my brothers and sisters, if you say you have faith but do not have works? Can faith save you? (NRSV)
What use is it, my brethren, if someone says he has faith but he has no works? Can that faith save him? (NASB)
With this verse James begins a new section in his letter, although there is continuity with what has gone before. In verses 1-7 of the second chapter, James has admonished his hearers against partiality in the congregation, reinforcing this admonition with a reflection on the love command and the reality of divine judgement (vv. 8-13). His listeners are to live in accordance with the royal law of love which is characterised especially, by mercy. Just as chapter 2:1 begins with an acknowledgement of the hearers' faith and calls for works of mercy and love, so this section also considers the nature of genuine faith, and similarly calls for works of mercy.
The fourteenth verse sets forth the first two questions in a series of three, the third question being longer in form and posed in terms of an illustration. The verse is again addressed by James to "my brothers and sisters" (adelphoi mou), a device, as we have previously noted, that James uses to frame his various exhortations and to signal a new phase in his argument. The first question poses a hypothetical based on someone's claim to have faith: James does not say the person has faith but no works; rather, they say they have faith (ean pistin legē tis echein) but they have no works (erga de mē echē). Of what use—or good or benefit—(Ti to ophelos;) is such a claim? The expected answer to the question is, "no use whatsoever." The second question, also anticipating a negative answer, confirms this, and also shows the kind of "use" or "good" James has in mind: "Can that faith save him?" (mē dunatai hē pistis sōsai auton;). That is, when a claim to have faith is not supported by works, the claim is empty and useless. It provides no use or good or benefit whatsoever to the person making the claim; it cannot save them.
This verse raises many questions: What does James mean by "save"? What kind of works does he have in mind? What does it mean for someone to claim "I have faith", if they have no works? What is the significance of this claim? What is the nature of this faith? What good or benefit does the person derive from their claim? Why would someone claim to have faith if such faith has no other effect in their life?
James questions the viability of someone making this claim and in so doing, questions the very reality of the faith itself. Such "faith" is no-faith, and therefore it can bring no benefit, and certainly no salvation into the life of the person making the claim.
A person may make such a claim because it is expected of them—like a candidate for the American presidency. Others perhaps because they wish to appear religious or spiritual if such qualities are culturally valued and approved—hardly the case in contemporary Australia! Some may claim faith on the basis of tradition or heritage, whereby the remnants of a faith once held by one's forebears still clings to their life, though perhaps not the faith itself.
For James, such "faith" is not faith at all. The claim does not equate with the reality. A faith which has only the claim as its evidence is not genuine. True faith penetrates one's life, shaping and guiding it. Faith in God issues in a life characterised by those priorities which characterise the life and being of God: love, mercy, etc. Thus, faith determines the life of the one who has faith, whereas the claim, by itself, is fruitless: it cannot save.
Scot McKnight speaks very bluntly to James' point in this verse and its implications for many in our churches:
Salvation, then, is regenerative, morally transforming, and eternal—and the tragedy for James is that those who claim to have faith but do not have works will not be saved. Most Protestants do not believe this today (229).