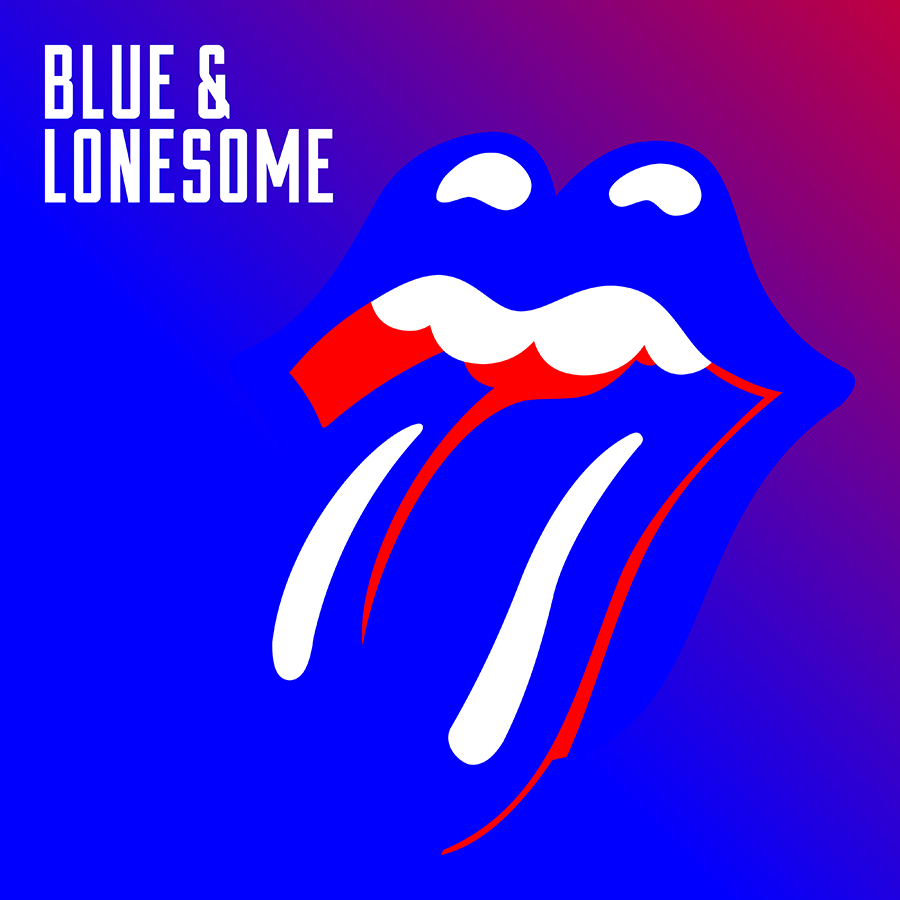 It's been a long time between drinks for Stones fans—eleven years. So when I heard a couple of months ago that a new album was on the way, I knew I would be getting it.
Blue & Lonesome must be the most uncommercial album the Rolling Stones have ever produced; uncommercial in the sense that it has no typical signature songs, no "generic Rolling Stones Rockers," no attempt at writing a hit or a melodious ballad, in fact, no Jagger-Richards tunes at all. It is an album entirely of covers, old blues songs that take the Stones back to the music of their youth, the music that inspired them then, that got them going, and evidently, still inspires them now.
Uncommercial? It is going for No. 1 in the UK…
The Stones have always played covers. Their debut album in early 1964 had fourteen tracks, eleven of them covers, and only Tell Me somewhat memorable. The second album, 12 x 5, had five originals only one of them somewhat memorable. Their third album had four originals including the quite memorable Heart of Stone, a promise of things to come. In 1965 the Jagger-Richards song-writing team hit their stride first with The Last Time, then Satisfaction. Every song on the 1966 Aftermath was an original; same with the 1967 Between the Buttons. The great Stones albums were those from 1968 to 1972, from Beggars Banquet (their best album, in my view) through to Exile on Main Street (the album generally considered their best). On each the band covered an old blues song: Prodigal Son, Love in Vain, You Gotta Move (not a very good arrangement; go to the Love You Live version for searing guitars and blues piano), and two on the double-album: Shake Your Hips and Stop Breaking Down. There were Motown covers and a reggae cover on the mid-late 70s albums.
Love You Live (1977) was a double-live album with one side entirely composed of old blues covers. Their live concerts often included a blues number, whether Little Red Rooster, I Just Want to Make Love to You, or Champagne and a Reefer. "The blues had a baby and they called it rock 'n' roll," said Muddy Waters, who also gave the Stones their name. Maybe the Rolling Stones were mid-wives.
This was not a record the band had planned on making. According to [Don] Was [the producer], "We were recording some new songs and we just hit a wall on this one particular track. We needed to 'cleanse the palate' and the ginger for the palate came about when Keith said, 'Let's play Blue and Lonesome.'" Thankfully Krish Sharma, who recorded the album, kicked it into record and what you hear is this one and only take of this song. [From the album liner]
Something clicked, and for the next three days they played some more blues songs, recording them without any overdubs, dragging Eric Clapton in to play on two of them (he was in the recording studio next door). The result is a down-to-earth, rough-and-ready collection with Jagger in fine voice, Charlie and Darryl solid as ever, and the guitars weaving, whining and strutting with Keith and Ronnie playing off one another in song after song. It's swampy. It's raw. It's primitive. It could be 1964 all over again, but now with 50+ years behind them. This is the Stones before they were the Stones, the Stones channelling their heroes. This is the Stones now in their twilight simply having fun and making the music they love.
The reviewer for The Times said this was the Stones' best album since Some Girls. That album, too, was a return to their roots, stripping away the glamour but not the swagger, that attached itself to the band in the mid-70s. I don't know that I can compare it to any of their albums: it's very different. It is closer to Blues Blues Blues, the Jimmy Rogers tribute album, that Jagger and Richards both feature on. It's a blues album, rather than a rock and roll album, but unmistakably, the Rolling Stones.
"I like it, like it, yes I do."
Only thing I want to know now is when the next album will be out, the one they were actually trying to record. Perhaps it will never see the light of day. But one can hope…