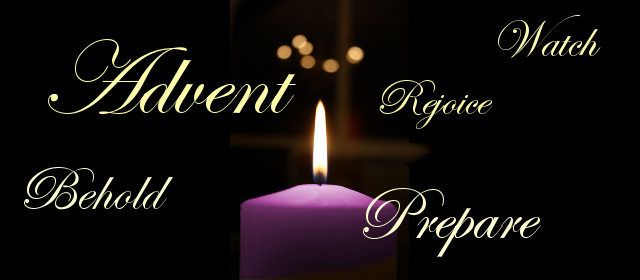 About a month or so ago, I preached at Bentley Baptist Church, and at the end of the service the pastor, Aaron, announced that the following week was the beginning of Advent. He asked the congregation, if they could remember, to wear green for that service, and that they would mark Advent with different colours each week, presumably one practice amongst a collection of practices that would help the congregation attune themselves to the coming of Christ, celebrated at Christmas. Something is lost, I think, when churches do not practice Advent. We rush, unthinking, toward Christmas and it becomes simply another secular holiday on the calendar.
I miss it.
Lo, in the silent night
A child to God is born
And all is brought again
That ere was lost or lorn
Could but thy soul, O man
Become a silent night!
God would be born in thee
And set all things aright.
(15th Century, from the frontispiece,
Watch for the Light: Readings for Advent and Christmas)