Paul Coelho, Adultery (Melbourne: Hamish Hamilton, 2014)
ISBN: 978-1-926428-64-2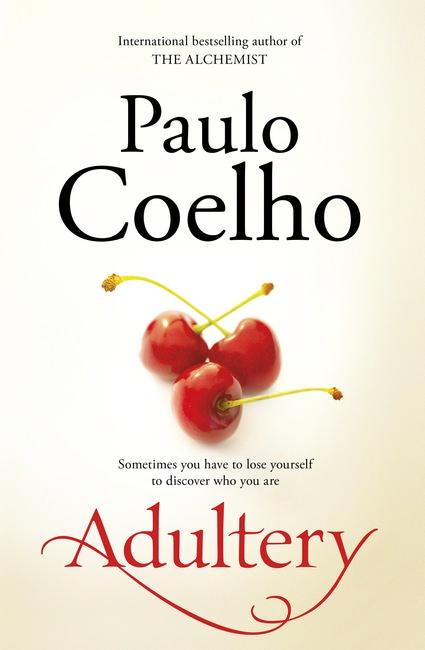 I did not know anything about Paul Coelho when I bought this book, other than that he was the celebrated author of The Alchemist, which I had also just bought but not yet read. In place of dedication and acknowledgements there is a prayer ("O Mary, conceived without sin, pray for those who turn to you. Amen") and a verse from the Bible (Luke 5:4: "Put out into the deep and let down your nets for a catch"). Despite the religious overtones of such a beginning, the book doesn't preach. Indeed, those of a religious persuasion might find both the title and the major drama of the book off-putting. No doubt the seventh commandment lurks in the background unseen and unheard but nevertheless there. Or is it?
The story concerns Linda, a Swiss woman upon whom fortune has smiled. She has it all: looks, a loving husband, well-behaved children, a satisfying job, wealth, possessions and comfort. Yet she is unhappy and deeply discontent. Her inner turmoil leads to a fling with an old high-school flame, which subsequently escalates into an obsession. The main action of the book traces Linda's mental world as she engages with the affair, wrestles with her conscience, and struggles to understand her own mind, feelings and actions, and those of others around her. In the end she does have an epiphany of sorts, and manages to find equilibrium once more.
The book reads easily, told from Linda's point of view. Just how effective Coelho is at portraying the mind of a woman I will have to leave to female readers. For me, a male, it was a believable read. I did, however, find Linda's husband to be less than believable, and under-developed. This weakness allows an ending that for me seemed unreal, unlikely. At several points Coelho dwells on the differences between male and female via his major character, as here, where he reflects on an old double standard:
Men cheat because it's in their genetic code. A woman does it because she doesn't have enough dignity; in addition to handing over her body, she always ends up handing over a bit of heart. A true crime. A theft. It's worse than robbing a bank, because if one day she is discovered (and she always is), she will cause irreparable damage to her family. For men it is just a "stupid mistake." For women, it feels like a spiritual crime against all those who surround her with affection and support her as a mother and wife (187).
Coelho's use of Luke 5 is ambiguous. Linda has launched out into the deep and let down her nets for a catch. In the biblical story the unlikely result is a miraculous catch of fish, and the occasion for revelation and repentance. In this story, there is revelation but little sense of repentance, despite the opening prayer. The seventh commandment has been violated but bypassed; Linda emerges if not unscathed, unburnt. Yet it is also clear that the adultery is not without cost:
I feel disgusted. I waited so long to act like a tigress and ended up being used like a mare. But that's life; reality never comes close to our teenage romantic fantasies (184). 
In the end the reader will have to decide whether or not adultery is worth it. This book suggests that one might just get away with it, and with a better grasp on life for having indulged. The Bible which Coelho cites would warn us to take a different path. "Who can take fire to his breast and not be burned?" (Proverbs 6:27).