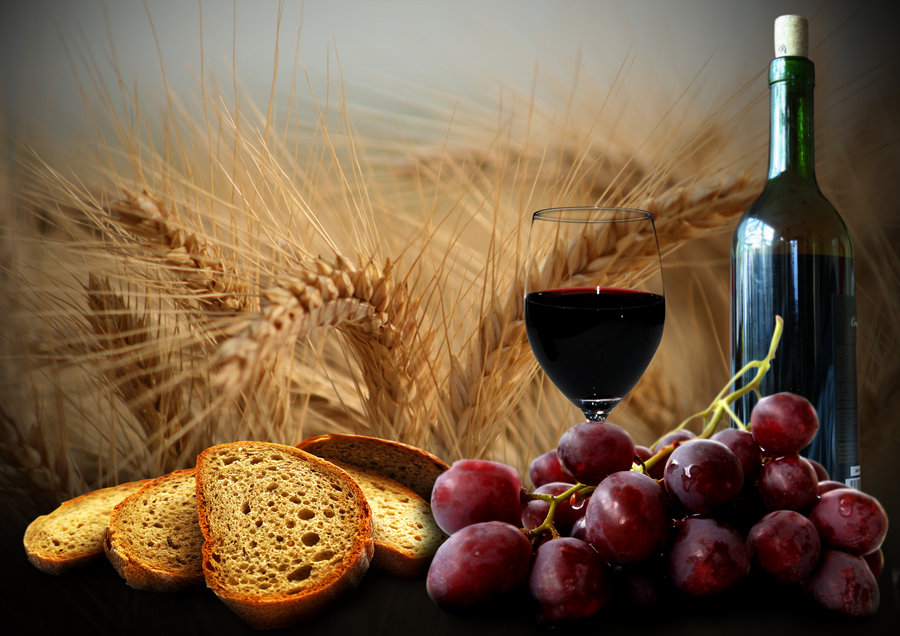 Proverbs 4:14-19
Do not enter the path of the wicked, and do not proceed in the way of evil men. Avoid it, do not pass by it; turn away from it and pass on. For they cannot sleep unless they do evil; and they are robbed of sleep unless they make someone stumble. For they eat the bread of wickedness and drink the wine of violence. But the path of the righteous is like the light of dawn that shines brighter and brighter until the full day. The way of the wicked is like darkness; they do not know over what they stumble.
These few verses are taken from the slightly larger section of verses 10-19, which in turn are the central section of the fourth chapter of Proverbs. The chapter as a whole concerns the instruction given by a father to his children, the same instruction he received from parents who loved him (vv. 1-4, 10, 20). This is parenting, child-training, wisdom, guidance and instruction for life. And of course, its relevance is not limited to children. Or, alternatively, we might hear in these verses the exhortation of a heavenly Father, "My son, my daughter…"
Verses 10-19 contrast the two ways or the two paths, in a manner similar to Psalm 1. On the one hand is the way of wisdom, the path of the righteous. This is a broad and clear path, shining with light, and one in which a person may walk and even run without stumbling. On the other hand is the path of the wicked, a way filled with darkness and unseen hazards over which one will invariably stumble. The exhortation of the father is urgent; with respect to wisdom he says, "Take hold of instruction; do not let go. Guard her, for she is your life." With respect to the path of the wicked he is equally as vigorous: "Do not enter…Avoid it, do not pass by it; turn away from it and pass on." There are two paths and two ways, but only one leads to life.
In our text today, the wicked eat, drink and sleep wickedness. They cannot sleep unless they do evil. They look for opportunities to make others stumble. Wickedness is their bread and butter, their livelihood and means of profit (cf. Proverbs 1:10-19). They drink the wine of violence. There is, at least for some, something intoxicating about violence. It dulls our sense of right and wrong, while at the same time giving us a sense of power, perhaps even invincibility. Wickedness and violence dominate and subjugate their victims, robbing them of their dignity, stripping them of their rights, and exploiting them for benefit, pleasure or profit. There is no righteousness along this path, nor truth, goodness or beauty. There is, however, a kind of wisdom along this path, but it is not the wisdom which is from above, but that which is earthly, sensual and demonic (James 3:13-18).
Part of the difficulty Christians face is that our imaginations have been fed and shaped by violence. The stories we tell and the movies we watch often rely on violence for the resolution of difficulties, much of it entirely unwarranted. The violence of internet pornography tears at the fabric of our most intimate relations. Video games allow us to become virtual participants in worlds of violence. Our cultural narratives demand that we insist on our rights even at the expense of others, that we use whatever power we have to get our own way. State-sanctioned violence is justified by reasoning attuned to the cultural narrative, and slowly, steadily, incidents of violence increase even in our own communities.
For they eat the bread of wickedness and drink the wine of violence.
In the midst of a world of greed and violence, oppression, manipulation and abuse, Christians are called to envision and enact a different world. One of the primary tasks of discipleship involves the conversion of the imagination, and it for this that we gather week after week in worship, community, and instruction in the gospel. And central to this gathering is bread and wine of a different kind.
In his wonderful book Christ Plays in Ten Thousand Places, Eugene Peterson argues that in a world of death, death and more death, God has given his people the practice of Eucharist. The way of God in the broken world of history is the way of broken bread and shared wine, the culture of the table where all are welcomed and find a place, where hospitality is practiced, where the community lives and laughs and works and serves, a place where love may be practised, where peace may be found, where a community of grace might arise, and where the path of the righteous may be like the light of dawn that shines brighter and brighter until the full day.
Lord God, we beseech you, so work in our midst
that we may become such a community
in our time and in our place.
Feed us with the body and blood of your Son
and so replicate his life within and among us.
Transform our vision,
renew our imaginations,
fill us with your Holy Spirit
so that we may become servants of your kingdom
for the glory and honour of your name.
Amen.