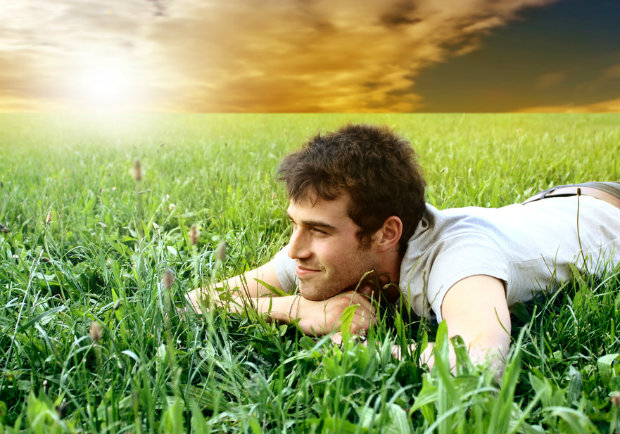 Proverbs 10:4
A slack hand causes poverty, but the hand of the diligent makes rich.
Proverbs 10:22
The blessing of the Lord makes rich, and he adds no sorrow with it.
Matthew 6:24
No one can serve two masters, for either he will hate the one and love the other, or he will be devoted to the one and despise the other. You cannot serve God and money.
In the early days of my Christian experience I attended a church that was part of the "faith message,"—health and wealth, prosperity, etc.—and so these verses in Proverbs were well known to me. Jesus' teaching in Matthew was not unknown; because one could not serve money we were to give it, to our church and its leaders, and to other "reputable" ministries in the same movement. Of course, in giving we would receive, for as the verse says, "the blessing of the Lord, it maketh rich" (KJV).
Thus we have an Old Testament promise of prosperity, or at least, an acknowledgement of diligence leading to success and riches, and a New Testament teaching condemning the pursuit of wealth. The problem, of course, is that I am wealthy. Exceedingly so, when considered with a global perspective. Even when I struggle to pay the bills, the truth is, I am rich.
Old Testament wisdom literature, based on observations of life, advises the reader to work diligently, to gather and store up their wealth, and thus to see accumulation as a reward. The gospels on the other hand, routinely condemn such a pursuit of wealth, and surely the gospels and the teaching of Jesus must trump the Old Testament?
So, then… I am already rich, loaded down with possessions, and still I accumulate. Especially books! But not only books. I hunger for success and acclaim. I hate not having enough money to do some of the things I would love to do, like travel and holiday whenever I like. I don't seem to hate not having enough money to give… It would appear that in some ways, then, that I am hopelessly compromised by mammon.
Some years ago when I was wrestling with these matters I put pen to paper in my journal and wrote the following:
Resolved – Yet Still Listening!
I will not live for success but to serve God faithfully,
in obedience to Jesus Christ and for the glory of God;
I am a servant of his name, his kingdom, and his will.
Yet nor will I despise success if God graciously gives it.
Nor will I avoid success or sabotage its possibility
through indolence, laziness, false ideological commitments or lack of courage.
I will labour diligently in the gospel and in pastoral leadership
with all the skilfulness and integrity I can muster;
I will prayerfully and humbly trust God for fruitfulness from my labour;
I will gratefully accept what God gives:
whether smallness, with perseverance;
whether hardness, with endurance;
whether success, with gratitude.
Help me, Lord!
Grant me wisdom to know your way,
and courage to live and walk it.
(January 11, 2008)
I wish I could say that in the intervening years I have followed through on this pious expression of devotion. Sometimes I have. Often I have failed. Yet God is good, and God's blessing has enriched my life in more ways than I enumerate. The richest blessings are those everyday provisions of grace we often take for granted: an opportunity to work, the love of a faithful spouse, the delight of a healthy grandchild, friends who care, a few moments of peace to write a blog post, food on the table, food in the cupboard, a bed to sleep in and a roof overhead, friendship, the respect and encouragement of peers. The list goes on.
But!
"No one can serve two masters! … You cannot serve God and money."
Everyone to whom much was given, of him much will be required.
(Luke 12:48).
But God said to him, "Fool! This night your soul is required of you, and the things you have prepared, whose will they be? So is the one who lays up treasure for himself and is not rich toward God."
(Luke 12:20-21).
And so we return to the central question: what am I to do with all this grace? It is not enough just to be rich; how can I be rich toward God?