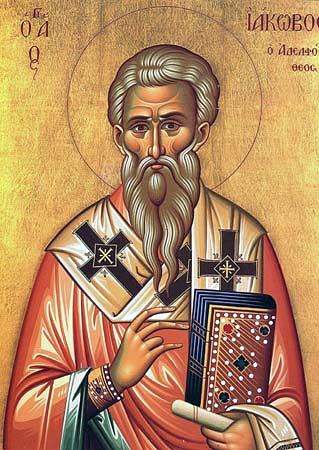 James 1:6
But he must ask in faith without any doubting, for the one who doubts is like the surf of the sea, driven and tossed by the wind.
The "let him ask of God" in verse 5 is echoed and extended by the "let him ask in faith" of verse 6. Again James uses a link-word to tie two verses together, this time aiteitō (ask). Just as he used the imperative to instruct those who lack wisdom to ask God for it, now he uses the imperative to instruct those who do ask for wisdom, to ask for it in faith. One indeed may lack wisdom but one must not lack faith. Faith, in this context, is single-minded trust in the giving God. James' logic is simple: if God is so generous and single-minded in his giving, the believer is likewise to be single-minded toward God.
We recall that the believer's faith is already under threat, being tested and tried (v. 3). Pressure mounts to destroy their faith—their single-minded trust in God. Faith, it seems, governs the relationship the believer has with God. Faith is the characteristic of this relationship seen from the believer's side. From God's side the characteristic of this relationship is better understood in terms of grace, of God's generous and freely given gift. James hints, as we have seen, at this in verse 5. In verses 17-18 he underlines the primacy and centrality of God's generous gift. At present, however, his focus is on the believer's appropriate response to God's generous promise.
Faith is not simply a belief although belief is an important aspect of faith. Faith is not simply agreement with or assent to a doctrinal position, although such knowledge is also an important aspect of faith. Faith includes but is not limited to knowledge or belief. In his Truth Aflame, Larry Hart (420) shows the relation between these three qualities of Christian faith. He notes that since at least the Reformation, theologians have understood saving faith in terms of notitia, that is, the body of knowledge that makes up the truth claim of the gospel, and assensus which refers to the belief one has when they have heard the Christian message and become persuaded of its truthfulness. These two responses, however, are not yet faith in full flower. Simply knowing and believing are not sufficient in themselves but must come to completion in fiducia which is the trust and existential commitment by which we entrust ourselves to God on the basis of his promise which we have heard and which we have acknowledged and believed as true. Faith is a single-minded, existential dependence on God, a watching, waiting and expectant dependence in which the whole being of the believer is oriented and turned toward God in confident and assured hope. Faith is not simply an intellectual commitment, but a relational response and devoted commitment to the God who has awakened our hearts and opened our eyes to his reality, presence and grace.
This is faith as James conceives it here, where he contrasts faith with doubt (diakrinomenos). The two phrases "in faith" and "without any doubting" express the same point from different angles. What is positively expressed in the former expression is negatively expressed in the latter.
Matthew's gospel provides a dramatic illustration of the kind of doubt James has in mind here, in the story of Peter walking on the sea (Matthew 14:22-33). Peter is already participating in the miracle, walking on the water with Jesus and toward Jesus, and on the basis of Jesus' word to him, "Come." But verse 30 indicates that Peter began to give his attention to the wind and waves rather than to Jesus, and as he did so, he began to sink. In the midst of his doubt he cried out to Jesus and was saved. Nevertheless Jesus' question highlights the temptation we continually face: " O you of little faith, why did you doubt?"
To doubt is to engage in dispute with oneself, to waver between two options, to be "double-minded" (James 1:8) rather than single-minded. Doubt anxiously looks in multiple directions rather than steadfastly watching toward God. James goes on to provide a vivid picture of the one who doubts, likening that person to a wave or the surf of the sea, "driven by the wind" (anemizomenō) and "tossed" (rhipizomenō). Both of these participles are present-passive, indicating that the doubter is continuously  bobbing about, as Vlachos images, like a cork in a stormy ocean (27). This image conveys restlessness, a person acted upon by other forces, ever in motion but without genuine purpose. As such, the picture is virtually the opposite of the solidity, steadfastness and resolute endurance portrayed in verse 4.