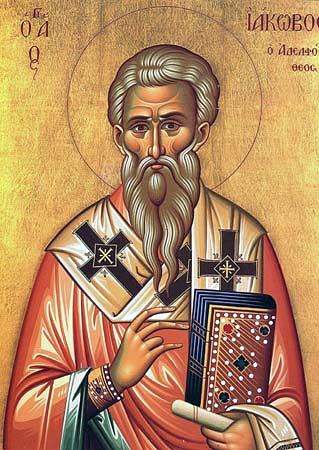 As we noted in our previous discussion, this verse trades on the concept of God's promise and its future fulfilment. Christian hope rests on the reality of this promise, and if it be anything less than a sure and steadfast divine commitment, Christian hope, endurance and faithfulness loses its sure foundation. In the face of trials and temptations, Christians cling to their hope on the basis of their trust in the divine promise. The concept of God's promise is common in the New Testament. The author of Hebrews exhorts his audience to faithful endurance on the basis of God's promise (6:10-15; 8:6; 10:23; 11:11). In Galatians 3 Paul refers to God's promise nine times and traces it to the promise given to Abraham. In 2 Corinthians 1:20 Paul assures his readers that all the promises of God find their Yes in Jesus Christ. Behind this emphasis on the divine promise stands a firm conviction in the utter faithfulness of God who will fulfil the promises he has made. In one sense the fulfilment of the promise is wholly dependent upon this faithfulness, and so in hope and trust, we cling to the promise and wait expectantly for God's act of fulfilment. In another sense, however, the promise is conditional, and it is this aspect that we find developed in James.
One of the aspects of James' theology that becomes apparent in this verse is a sense of conditionality with respect to the believer's reception of the divine promise. James does not so much pronounce the blessing as identify what the blessing is (the crown of life) and stipulate the grounds on which it is received (standing firm in trials, loving God). Although James does not use the language of "reward" in this text, the idea is present. Those who fulfil the conditions stipulated will receive the promised blessing. Some might find the idea of "reward" too close to the concept of merit, and so antithetical to genuine Christian faith and spirituality. Luther famously referred to James as less than apostolic, and to his letter as "an epistle of straw" as compared to those other New Testament works which set forth Christ and salvation more clearly (Luther's Works, 35:362; cf. 395-397). Yet the New Testament often calls believers to consider the blessing which awaits them, and so be encouraged in faithful endurance.
For James, faith and salvation are not the fruit of a simple profession of faith which does not come to expression in the lived experience of the believer. Genuine faith is active and enduring. Faith, in this context at least, consists in faithfulness, and there is no possibility of a separation between faith and praxis, the two belonging together as two aspects of the one reality. This connection between fidelity and blessing was typical of early Christian thinking, according to Scot McKnight, who notes that "James 1:12 is more like Jesus and 2 John and Revelation than like Paul" (111), although Paul also can speak of "faith which works through love" (Galatians 5:6), and of the "work of faith" (1 Thessalonians 1:3). Nevertheless, Paul's more consistent theme is to speak of faith as distinct from works (Romans 3:21-31), or even over against works (cf. Galatians 3:7-14). As a result, some commentators, pastors and Christians seek ways to bring James' message into alignment with that of Paul. It is an error, however, to assimilate James too quickly to Paul, for such an approach limits and flattens the diverse New Testament witness. It is a far better approach to allow James' distinctive contribution to stand in all its stern power. James and Paul sing from the same page but sound different notes, James' harmony complementing Paul's melody. A better musical analogy would suggest the two authors represent two songs on a single album, each distinct yet part of a larger whole, each contributing in their own voice and style to the overall project. Christian witness, spirituality and life require both voices to sound, both songs to be heard, both compositions to be accepted on their own terms. We will have occasion to discuss the relation between James and Paul at greater length in chapter two. Suffice it here to say that James' intent is to insist upon the nature of faith as active and enduring, and to insist also that eschatological validation of one's faith will be predicated upon the kind of life which demonstrated the genuine nature of that faith.
To say all this, however, is not to suggest that James' spirituality is one of works undertaken in order to earn merit, achieve salvation, and so gain the promised reward. The final phrase of James' exhortation is crucial: "which [God] has promised to those who love him." Love for God is the motivation by which we stand firm under trial, refusing to buckle in the face of pressure, stress and affliction. Love for God undergirds the enduring faith which James has portrayed so steadfastly thus far. Those who persevere under trial and stand firm against temptation do so because they love him. By shifting his emphasis to the believer's love for God, James clearly indicates that the work of faith over the course of one's life is an expression of this deeper inner motive. Our faithfulness springs from this love which finds its root in his initiating love for us, grounded in the promise of this ever and always generous God, and the gift of salvation by which he has brought us forth (cf. vv. 5, 18). Our faithfulness toward God is but the echo of his greater, prior and all-encompassing faithfulness toward us. But faithfulness it must be.
What does it mean to love God? In broader biblical perspective we see that love for God involves keeping his commandments (John 14:15). It means to keep his word in our hearts (Deuteronomy 6:4-6). In this context, however, it might best be understood in terms of loyalty to God and to God's will in the face of pressure to compromise and capitulate. It means to look to God, to hope in God, to approach God in prayer, and to trust in God. It means to rejoice in God and find our boasting, joy and life in him. The Christian life is neither a cynical quest for reward nor a fearful avoidance of hell. It is not simply a stoic endurance of affliction or a herculean withstanding of temptation. It is a life of joy rather than gritted teeth, of hope rather than fear, of faith rather than despair, of generosity rather than selfishness, and supremely, of love.