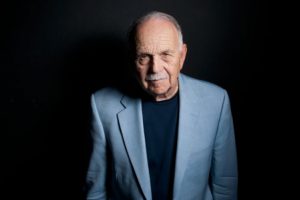 I was interested to read the chapter on academic argument in Winning Arguments by Stanley Fish.
That is what you have to do to earn your bona fides as an academic: enter an ongoing conversation about a topic deemed to be important—not important in the larger world (although it may be), but important in the academic world—survey the arguments now competing for attention, and put forward an argument of your own that corrects the others or outflanks them (by bringing them together in a 'higher synthesis'), or reconfigures the field by arguing that your predecessors have asked the wrong questions; you, of course, have the right ones (167).
That is, the process of academic argument is to join a conversation that is underway before we come to it, detailing an intellectual problem and its outstanding issues, the present scholarly approach and arguments with respect to the problem, to set forth one's own argument to persuade others that your own approach is superior in that it addresses the outstanding issues.
Perhaps more interesting is his claim that academic arguments 'don't matter.' They are strictly 'academic,' concerned, that is, with the intellectual points at stake, and as such, not concerned with outcomes, real-world consequences or implications, and so on. Academic argument is neither activism nor formation. It does not seek nor intends to change the world per se but to understand it—pace Karl Marx (176). Academic argument does not seek to move mountains; it seeks rather to move the mind. An academic argument 'shouldn't be political, therapeutic, or exhortatory. It can, however, have political, therapeutic, and exhortatory effects, as long as those effects are not aimed at…' (175).
Also of interest is the idea that not every topic is properly speaking, academic. Fish discusses several examples: holocaust denial, the attribution of Shakespeare's plays to others, and creationism. Fish finds that in each case the academy has decided the topic is something else masquerading as academic: lies and distortions in the case of holocaust denial, or religious dogma pretending to be science in the case of creationism (180). This might be all well and good with respect to the particular matters raised, but it does appear that in contemporary universities, some positions of argument are being deemed out-of-bounds not on the basis of their academic demerit but because loud cultural voices are declaring that such-and-such a topic is illegitimate as a form of enquiry. It may be that argument is still required to determine what may be argued about.
With respect to theological argument, Wolfhart Pannenberg reminds us of the distinction between faith and theology—a distinction all theological students should note:
Individual faith is certainly not tied to this basic argument. We can believe without it. But faith of that kind is not theology. Only arguments count in theology. Theology cannot ignore the question of the foundation of faith in Jesus Christ. It cannot ignore the underlying relation that leads to the rise of faith and the statements of the christological confession. Theological argument neither here nor elsewhere makes faith or the Holy Spirit superfluous. Nevertheless, it is also true that appeal to faith and the Holy Spirit is not of itself an argument (Pannenberg, Systematic Theology Vol. 2, 287; in subsection on "The Method of Christology").