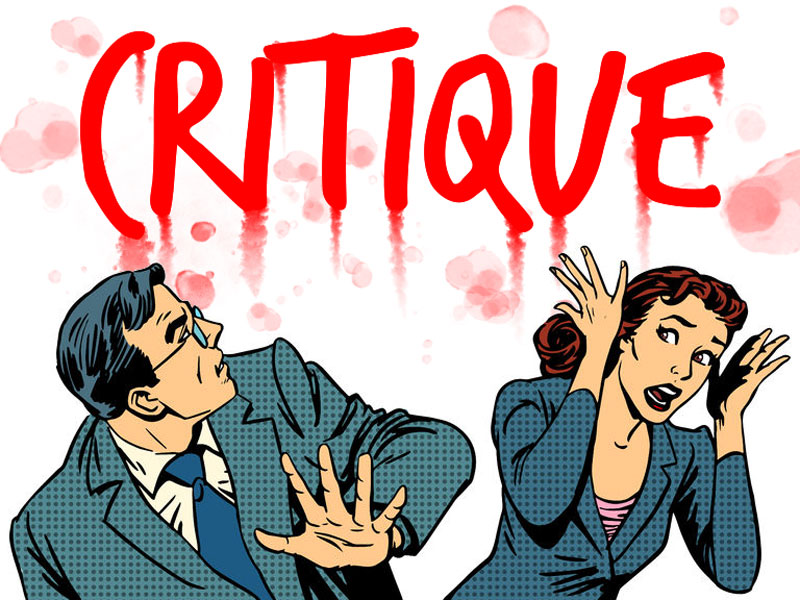 Volf & Croasmun have a bit of fun critiquing critique, and introduce a new term coined by Christopher Castiglia to describe the "unmistakable blend of suspicion, self-confidence, and indignation" sometimes found in those who love to critique others, especially traditional biblical interpretations and theological formulations.
Conservatives like jeremiads; progressives relish critique. They interrogate and unmask; they trouble and problematize; they expose and subvert; they demystify and destabilize. For theologians no less than for nontheologians who practice it, critique is often infinite; it applies to everything—to biblical texts and biblical figures, to the church today and throughout its history, to God and to all aspects of modern societies—and it never stops.
Some of the progressive critical impetus comes from the Christian tradition itself, not just from the prophetic castigation of misuse of political power or religious rituals, but from the conviction that sin is most powerful when it appears as goodness, and therefore it conspires to present itself as godliness. And yet there is a fundamental difference. Today's critique, as a rule, offers no positive alternative; its normativity is antinormative. Unlike the prophets of old, many theologians today engage not just in criticism but in what some critics of critique have called "critiquiness." They shy away from offering a positive vision in whose service they undertake their critique; for then this vision, too, would recursively become a target of the critique. In the absence of a positive vision, critiques easily devolve to mere griping, knocking things down. Unmasking gives the impression of intellectual profundity, and griping offers the cheap thrill of understated self-righteousness. Both get old quickly and accomplish little; in fact, as the biblical admonition regarding exorcism suggests, they often make things worse (Volf & Croasmun, For the Life of the World, 54-55).
I remember my first theology teacher (John Yates) telling me many years ago that I needed to develop skills of critical thinking. He was right, for such skills are crucial intellectual tools in any field of study. But any good thing taken too far becomes a fault. Critical thinking that devolves into "critiquiness"—an intellectual habit of endless deconstruction and criticism sometimes undertaken simply for the fun of undermining the position of another—is a sign of intellectual laziness and a sense of personal superiority. It becomes a means of closing down rather than opening dialogue and discovery on the quest for truth. It may give the impression of intellectual profundity, but it is merely that: an impression, a mask better discarded altogether, not least in theological studies where the truthfulness of the Christian claim is the object and criterion of our study.