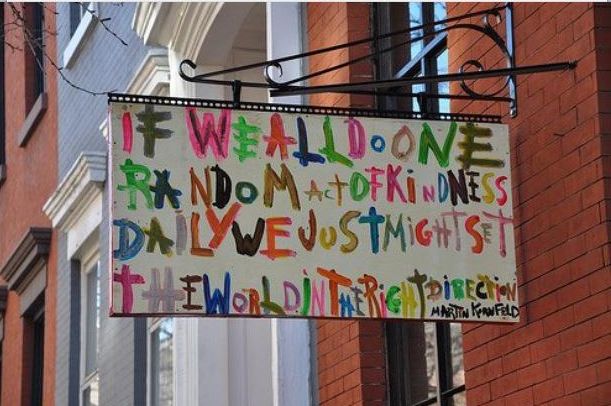 What is desirable in a man is his kindness,
and it is better to be a poor man than a liar.
This is but one of many verses in Proverbs which laud the virtuous life, including specific attributes and character traits. In Proverbs 20:6 the sage asks, "a faithful man, who can find?" In Proverbs 28:20 this attribute is positively stated: "A faithful man will abound with blessings." So, too, "he who is generous will be blessed, for he gives some of his food to the poor" (Proverbs 22:9). Another personal favourite is Proverbs 19:11, "A man's discretion makes him slow to anger, and it is his glory to overlook a transgression." Other proverbs extol prudence, wisdom, humility, love and righteousness. Perhaps the root of them all is the fear of the Lord, that orientation of heart and life in which one is meek before God, open to God, listens to God's word, and obeys God's commands. Eugene Peterson argues that the fear of the Lord, this attentiveness to God, lies at the root of all true Christian spirituality.
Our proverb today is quite straight-forward—in English, at least: what is desirable in a man—and one might also say, in a woman—is kindness and integrity (cf. the virtuous woman on whose tongue is the "law of kindness" (31:26)). The NASB notes that kindness might be rendered loyalty. The Hebrew word is hesed, often used of God's covenant loving-kindness. God's love is also faithful, and so loyalty is not inappropriate, although Murphy notes that kindness is the normal translation of the word (Proverbs, WBC; 145). It seems odd, therefore, that Murphy makes an entirely different and obscure translation of the verse:
One's desire, one's disgrace;
so better poor than a liar (140).
Murphy reads desire as the greed which accumulates wealth through deceit and which therefore leads to disgrace. As such, the poor person who has not resorted to such greed and deceit is better. Murphy's intent is to force the two lines of the proverb into a harmony bearing a single message. This is unnecessary, however, especially when it requires obscure translations of both desire and kindness. In many of the proverbs, the second line expands the thought of the first line, complementing and extending it in new directions. That appears to be the case here. The proverb is not a comparison between the rich and poor, although this comparison occurs often enough elsewhere. Rather, it is about desirable character, or the character that makes one desirable. Earlier in the chapter a similar comparison is made between "the poor who walks in his integrity," and the "one who is perverse in speech" (19:1). Understood in this way, the proverb commends two character traits: kindness and integrity.
Kindness, as we have seen, is grounded in the divine character. God is kind. God's covenant love and faithfulness are expressed in God's kindness toward his people (see Deuteronomy 7:9; Hosea 2:19). In the New Testament, God's work of salvation is the expression of God's kindness: "But when the kindness of God our Saviour and his love for humanity appeared, he saved us…" (Titus 3:4-5). It is the kindness of God which draws men and women to repentance (Romans 2:4). Indeed, throughout the ages to come, God intends to lavish the riches of his grace upon his people in his kindness toward them in Christ (Ephesians 2:7).
Kindness, therefore, has to do with active goodness and benevolence which seeks the welfare and benefit of another. In the New Testament, believers are commanded to be kind to one another (Ephesians 4:32), and to serve one another in love (Galatians 5:13). Yet kindness is also the result of the ongoing presence and action of the Spirit in our lives (Galatians 5:22-23). It may be that as the Spirit prompts us to kindness and we respond with obedience, the fruit develops and grows.
Better to be poor than a liar. The liar is someone who practises deceit and spreads falsehoods thus rendering themselves untrustworthy and undependable. Their lies tear at the fabric of relationship, undermine confidence, and betray trust. If it is better to be poor than a liar, then being a liar is most undesirable, for who wants to be poor? What is desirable, therefore, is honesty, truthfulness and integrity. These characteristics, too, are grounded in the character of the faithful God who is true to his promise.
God is not a man that he should lie, nor a son of man that he should repent. Has he said, and will he not do it? Or has he spoken, and will he not make it good? (Numbers 23:19).
A few years ago a common bumper sticker read, "Practise random acts of kindness and senseless beauty." Although clichéd, this is sound counsel, so long as the random refers to the recipient of the action, rather than to an occasional practice! Kindness should not be a random or occasional practice, but a constant disposition, a developed habit, and a consistent pattern of life. This is a model of masculinity sorely needed in our present world. What is desirable in a man? Kindness. Honesty. These are all the more necessary in a world in which cunning and violence are idealised and idolised. In these ways we image the God in whose image we are created. In these ways we participate in the divine life and become the men—and women—God calls us to be.
He has told you, O man, what is good; And what does the Lord require of you but to do justice, to love kindness, and to walk humbly with your God?