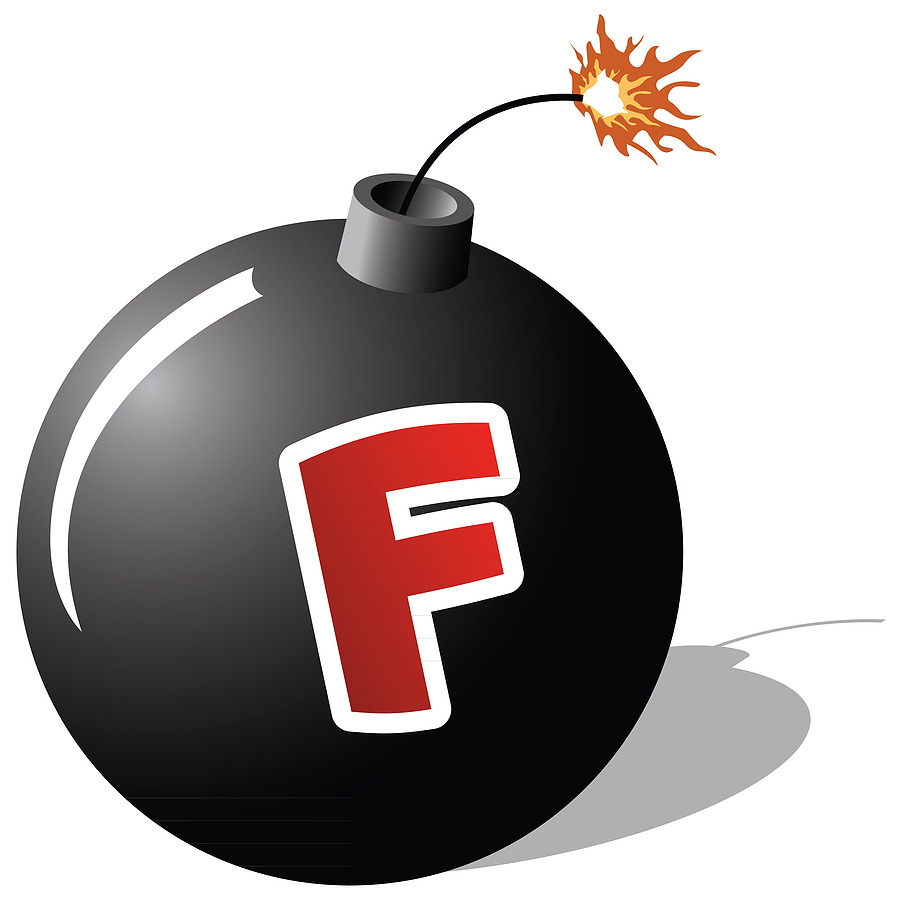 I am sure some of my students might get so exasperated with apostrophes that, at times, they might want to use an expletive to describe them. Well, now they can (Warning – profane content).
I saw this book the other day in Boffins and (a) couldn't believe the title, and (b) just about laughed out loud. Author Simon Griffin, an English designer, says he wrote the book for "the many designers I work with who are: a) incredibly bad at using apostrophes; b) incredibly good at using swearwords."
It is the kind of book that might need to be kept in a brown-paper bag. But who knows? These days it might be put on display as a coffee-table book. That would probably be okay if it would help us learn how to use the humble apostrophe. Better yet, perhaps, would be to buy Eats, Shoots & Leaves by Lynne Truss, but maybe not so much fun.
On Monday I was in another book shop while waiting for Monica – she was in an appointment. I found a whole section of profane book titles. It seems the F*-Word has come out to play… Particularly weird is the third book with the subtitle: "The Ultimate Spiritual Way."