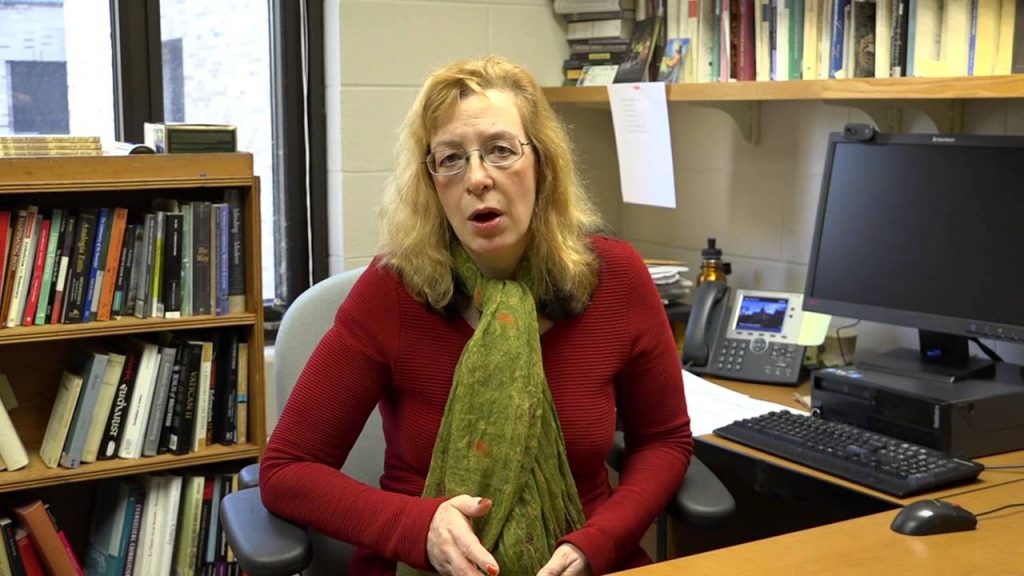 When I began reading through the books of Samuel a month or so ago, I knew I had no commentaries on these biblical books on my shelves. I set out immediately to rectify this long-standing and obvious lacuna, and, although the bookshop did not have much to offer, I did find two to help my initial engagement with these texts. Both written by women—an added bonus, considering the somewhat marginal-though-critical role women play in these books—neither would be recognised as "real" commentaries by some scholars.
Mary J. Evans, former academic dean at the Ethiopian Graduate School of Theology, and vice-principal of London School of Theology, wrote The Message of Samuel in the Bible Speaks Today series (2004). This work is self-consciously not a commentary in the traditional sense of the word, but an "exposition" that seeks accurately to expound the biblical text with a view to contemporary insight and application (9). Evans writes, however, "with the conviction that the books of Samuel are a vital part of God's Word" (10), and so takes them "seriously as the word of God" (15). Like a commentary, her exposition pays close attention to details of the text, the narrative structure and flow, the historical context, etc. This is a useful and accessible introduction that would benefit any Christian reader of the books of Samuel.
I have really been taken, however, by Francesca Aran Murphy's 1 Samuel in the Brazos Theological Commentary on the Bible series (2011). Murphy, professor of systematic theology at the University of Notre Dame, has written—if the first chapter covering 1 Samuel 1–3 is any indication—a remarkable exposition of this biblical book. The Brazos series "enlists leading theologians to read and interpret scripture creedally for the twenty-first century, just as the church fathers, the Reformers, and other orthodox Christians did for their times and places" (blurb, emphasis added). Thus the work differs from more typical commentaries which analyse historical, linguistic, semantic, and thematic matters associated with the text, or explore and utilise particular hermeneutical lenses in their reading.
Of course Murphy employs the fruits of research into such matters, and has her own hermeneutical lenses. In her introduction we gain a sense of her approach to 1 Samuel when she reflects on what constitutes an author—particularly the author of 1 Samuel, and so also on the nature and function of this biblical text. She appears to reject the idea of the book as the product of editors working with collections of ancient documents. But she also rejects the "heroic sole author" of romanticism. Both these images, she suggests, derive from seventeenth-century British and European culture. Rather, her view includes the figure of a prophet whose immediacy to the divine grounds their religious authority. However the shift from oral to written tradition (or, revelation), is not merely the work of the prophet alone. The prophet provides the moral vision of the work, but this work is also carried out communally. Murphy analogises: perhaps there are similarities to modern script-writing for television drama series; "the best television series have as their executive director a mastermind…[who] gives the series an overall moral vision" which is then worked out collectively by a group who crafts the vision (xviii-xix).
Murphy utilises this image again, in the structure of her commentary which is divided into seven "series" (we might say, "seasons"). Each series ("season") is composed of a number of episodes. Thus "season one" is "Grace and Nature"; season two is "The Carnival of the Ark", and so on until season seven, "The Death of the Brother." Season one has six episodes: Two Wives (1 Sam. 1:1-10); The Political and the Personal (1 Sam. 1:11-20); Samuel Handed Over (1 Sam. 1:21-28); Hannah's Song (1 Sam. 2:1-11); Worthless Men (1 Sam. 2:12-36); The Call of Samuel (1 Sam. 3). This structure certainly resonates with me: I can "see" each episode as though on television.
For Murphy, then, "we will term the anonymous script writer of 1 Samuel its "author" because the term retains the shadow of the prophet and his mantle. This is important for Murphy because it provides insight into the function of the text—for both ancient and contemporary readers—and so also provides an orientation to the text itself.
The author of 1 Samuel was not only an independent historian, but also a writer who put his historical gifts at the service of the church. Independent but not autonomous, he wrote as one responsible for a religious community. His task was more like that of a bishop writing a pastoral letter or like that of a prophet, than that of a scholarly historian. For an individual scholar, history is a piece of the past about which he writes, perhaps imposing a philosophy of history upon it. For a people, on the other hand, "history is the remembered past," the past as it belongs to us. One over-dramatizes the contrast if one says that the author of 1 Regum was a liturgist not a historian: and yet, there is something in it, since our "prophet" was sowing the seeds of a communal memory (xx, citing Lukacs, Historical Conciousness: or, The Remembered Past new edition (1985), 152).
Over the years I have read commentaries that approach the biblical text simply as "history" – or ideology or legend, etc., and some which certainly impose their own philosophy onto the text. Some will argue, and correctly to an extent, that it is impossible to do otherwise; we cannot help but bring ourselves and our own experiences and philosophical perspectives to the text. And it is often the case that these readings illumine and inform us in fresh ways.
But Murphy's approach tends to viewing 1 Samuel not merely as "history" but as scripture, and so as a word that continues to speak. Its function is not simply an etiological account of the Israelite monarchy, but has religious, liturgical and prophetic functions, and to be read most fruitfully, must be read in account with its nature as such, its prophetic dimension continuing to inform the contemporary reader open to listening to it as such.
I will give some indications of how this plays out in Murphy's exposition in a follow-up post.