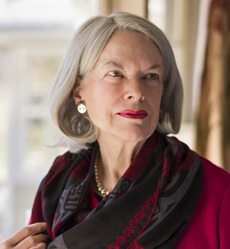 Christianity Today have nominated Fleming Rutledge's The Crucifixion as 2017 Book of the Year. 
"Fleming Rutledge has always had a reputation for bold, relentlessly scriptural, and Cross-centered preaching. In this book, the work of a lifetime, she pulls back the lid on the deep well of exegetical, theological, and spiritual reflection that has nourished her ministry. If previous generations of evangelicals looked to John Stott's The Cross of Christ as their definitive work on Christ's atoning work, I predict future generations of evangelicals will return again and again, in the same way, to The Crucifixion. This book is a classic in the making, one that will go on nurturing gospel-rich preaching for decades to come." —Wesley Hill, assistant professor of biblical studies, Trinity School for Ministry
An excerpt from the book:
It makes many people queasy nowadays to talk about the wrath of God, but there can be no turning away from this prominent biblical theme. Oppressed peoples from around the world have been empowered by the scriptural picture of a God who is angered by injustice and unrighteousness. If we are resistant to the idea of the wrath of God, we might pause to reflect the next time we are outraged about something—about our property values being threatened, or our children's educational opportunities being limited, or our tax breaks being eliminated. All of us are capable of anger about something. God's anger, however, is pure. It does not have the maintenance of privilege as its object but goes out on behalf of those who have no privileges. The wrath of God is not an emotion that flares up from time to time, as though God has temper tantrums. It is a way of describing his absolute enmity against all wrong and his coming to set matters right….
Where is the outrage? It is God's own; it is the wrath of God against all that stands against his redemptive purpose. It is not an emotion; it is God's righteous activity in setting right what is wrong. It is God's intervention on behalf of those who cannot help themselves.