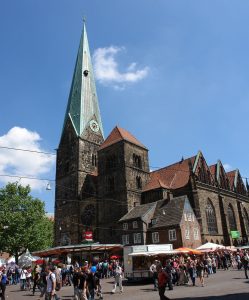 My latest essay has just been published at Religions, Vol. 13 No. 3 as part of a special issue concerning "Karl Barth's Theology in a Time of Crisis" edited by Mark R. Lindsay. My essay examines how theology might proceed responsibly, in times of crisis. It explores Barth's treatise Theological Existence Today, to understand Barth's own response to the crisis confronting German Protestantism in the face of Hitler's rise to power.
The abstract for the essay is:
Adolf Hitler's rise to power in early 1933 precipitated an ecclesial and theological crisis in the life of the German churches. Karl Barth responded to the crisis in his treatise Theological Existence Today, calling the German church to steadfast faithfulness in the face of increasing pressure to compromise the central commitments of its faith. This essay provides an exposition of Barth's treatise, exploring his understanding of theological existence, and evaluating his rather infamous assertion that he would "carry on theology, and only theology, now as previously, and as if nothing had happened". It finds that Barth called his peers to 'responsible' theology, the practice of which required a particular ethos and specific methodological commitments. Such responsibility was critical if the church was to retain both its integrity as the people of God, and its ministry, during this crisis.
If you have trouble using the above link, go to:
https://www.mdpi.com/2077-1444/13/3/266/htm#fn001-religions-13-00266