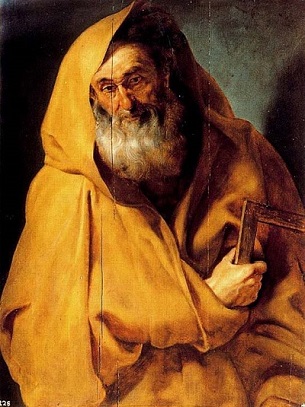 James 3:17
But the wisdom from above is first pure, then peaceable, gentle, willing to yield, full of mercy and good fruits, without a trace of partiality or hypocrisy.
In this verse James sets the 'wisdom from above' (hē de anōthen sophia; ἡ δὲ ἄνωθεν σοφία) in stark contrast with that wisdom which is 'earthly, unspiritual, and demonic' (v.15). The 'from above' echoes 1:17, and shows that this wisdom is one of the good gifts given by the father of lights. In fact, the verse picks up many themes already mentioned in the letter, showing that the whole of James' letter is a sample of that 'wisdom which is from above.' If true religion is 'pure' (1:27) and gentle (3:13), so also is wisdom. Just as mercy 'triumphs over judgement,' so this wisdom will be merciful in its judgements. It is unwavering (1:6-8) or impartial and without hypocrisy (chapter 2).
I noted in my comments on verse 13 what wisdom is: "the God-given ability of the transformed heart to discern and to practice God's will" (Bauckham, James: Wisdom of James, Disciple of Jesus the Sage, 152). In this verse James will describe what wisdom does, or perhaps better, the effects true wisdom produces in the life of the one who embraces it (Moo, 135).
James speaks of wisdom not in terms of speculative insight into the mysteries of the world or the divine, nor pragmatic wisdom for success in life, but in terms of virtue. The virtues listed include some which are relational in nature (peaceable, gentle, and reasonable) and others which refer to the character or works of the agent (pure, merciful, unwavering, without hypocrisy, and full of good works). Together they provide a perspective into what characterises a wise and virtuous life.
The first and primary characteristic of wisdom is its purity (prōton men hagnē estin; πρῶτον μὲν ἁγνή ἐστιν), a term which for Moo connotes moral blamelessness (135), and for Davids, the unmixed motives of the single-hearted person who serves only God (154). Moo interprets the word in accordance with its use in the New Testament generally, where it refers to the inner purity and moral excellence appropriate for God and for his people. It is noteworthy that the Stoics also referred to the wise as the agnoi (BDAG, 11-12). Nevertheless, in view of the immediate context in which James challenges those who only appear spiritual but who in fact serve with impure motives, and in view of the reference to the 'double-minded' in 4:8, it seems better to follow Davids here, though without dismissing Moo's insight that purity is also a key concern for James (cf. 1:27). That James refers to purity first and subsequently develops his list with a then (epeita; ἔπειτα῎), not only suggests that purity is the first in a series, but also the head waters from which the rest of the virtues flow (see Vlachos, 125).
The next three virtues listed by James (peaceable, gentle, willing to yield) all begin with an e sound, while the final two terms (without partiality and without hypocrisy) all begin with an a sound. James is presenting an alliterative and rhythmic list probably with the intent of rendering it memorable.
The first, 'peaceable' (eirēnikē; εἰρηνική) simply means peace-loving and is set in contrast to the disorder and contention spoken of in verse 16 (see NIDNTT, 2:780). It is a characteristic 'conducive to harmonious and salutary relationship' (Danker, Bibleworks). 'Gentle' translates epieikēs (ἐπιεικής) which BDAG gives a range of possible meanings: yielding, gentle, kind, courteous, tolerant (292; also Vlachos, 125 who suggests that in essence it denotes noncombativeness). The final term is eupeithēs (εὐπειθής), translated in the NRSV as 'willing to yield' or as 'open to reason' in the ESV, perhaps indicating a readiness to listen or to engage in dialogue, though see BDAG (324) where it is rendered obedient or compliant. Wisdom is peaceable because it is gentle and open to reason (Moo, 136). James certainly is not referring to contexts where false teaching is in play, or to a person without convictions, but the character of the wise and understanding person of verse 13 whose life displays this 'meekness of wisdom.'
The second set of virtues mercy and good fruits (eleous kai karpōn agathōn; ἐλέους καὶ καρπῶν ἀγαθῶν) are coupled together with the word mestē (μεστὴ), 'full of.' If the uncontrolled tongue is 'full of' deadly poison (v. 8), wisdom is 'full of' mercy and good fruits. James has already spoken of mercy as that practical love which shows itself in action, in 'works' (2:8-13, 14-26). He uses the word fruit here in place of works perhaps to indicate the organic effect of wisdom, though the use of erga (works) in verse 13 clearly shows that the two terms are functionally equivalent.
A final couplet completes the list: 'without a trace of partiality or hypocrisy' (adiakritos, anupokritos; ἀδιάκριτος, ἀνυπόκριτος). These terms also clearly refer to the material dealt with in the second chapter: those who would be genuinely spiritual leaders cannot fall into the failures and sins addressed there. Adiakritos, however, might also be translated 'unwavering,' and so refer to the unstable person of 1:6-8. Both terms refuse any form of duplicity in one's own character and in one's relations with others.
The overall impact of James' list is that the wisdom which is from above is characterised by relational virtues and practices that build community, foster relationships, make space for others with forbearance and gentleness, and is open to listen, reason, and dialogue. This wisdom seeks to benefit others at the expense of self, and as such is the equivalent of the love that Paul describes in 1 Corinthians 13. Many commentators note that what James attributes to wisdom in this passage functions as the Spirit does in Paul's writing (e.g. Davids, 154; Moo, 135). Earthly, natural, and demonic wisdom tears at the fabric of community, abusing relations and chooses rather to serve self. In contrast, the wisdom which is from above is an active wisdom, responding to the needs of others in mercy and generous service, without partiality, prejudice, or discrimination, and without pretence or insincerity. This is a wisdom that conforms the wise and understanding person to the life and priorities of the one God, and of the kingdom which is above. The wise person is meek and peaceable, good and generous, exhibiting the gracious character of the God from whom this wisdom comes, all the while exhibiting also the holiness and purity that befits his children.