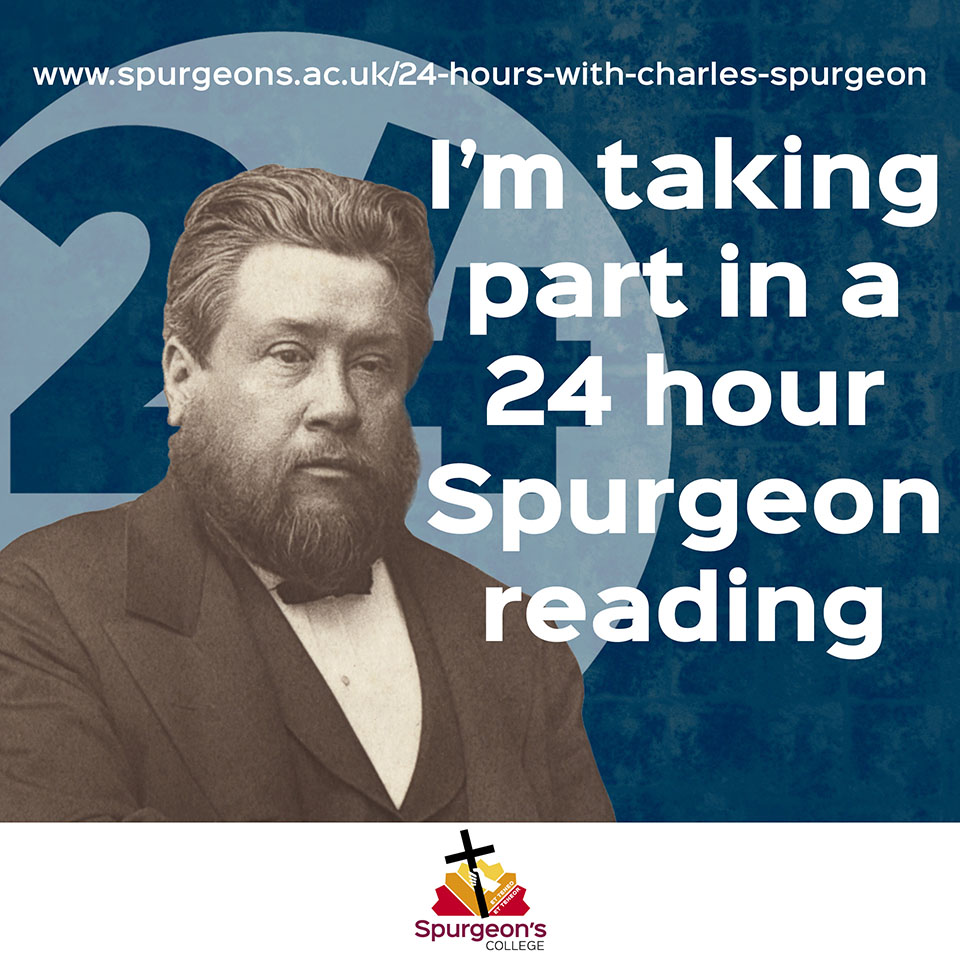 I am part of a unique event this weekend, together with several other Baptist colleagues from Perth.
This Friday – Saturday, Spurgeon's College in London is hosting a global, twenty-four hour series of readings and reflections from the works of Charles Haddon Spurgeon. The readings, presented in half-hour segments, will be taken from a variety of Spurgeon's writings, including sermons, letters, and other materials.
The Perth contingent will lead off at 11am on Saturday morning with Revd Karen Siggins of Lesmurdie Baptist Church, followed by myself, Monica O'Neil, Brian Harris, and David Cohen, from Vose Seminary. My reading, beginning at 11:30am Perth time (4:30am in London), is taken from volume 44(!) of Spurgeon's sermons, and is titled 'A Far-Reaching Promise.'
Spurgeon was the most popular preacher in nineteenth-century London, drawing thousands of listeners to his weekly services. His popularity has continued down to the present through his devotional books, lectures, and printed sermons.
The event is part of a College fund-raising campaign initiated due to the financial impact of COVID-19. For more information, go to the College website. Or if you would like to donate to the cause, you can do so here.