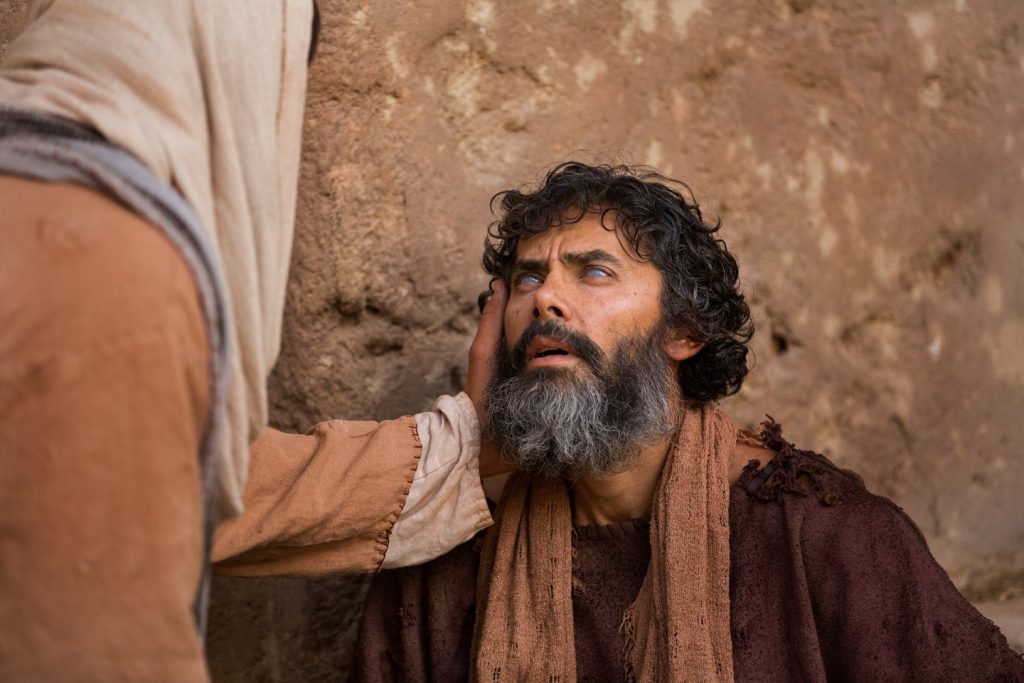 Recently I read through the Gospel of John, reflecting on it one chapter at a time and making some notes. Of course I have read John previously, some parts of it many times. Nevertheless I found myself arrested when I arrived at John 9, the story of the man born blind.
This magnificent story refuses to draw a connection between sin and disability, as those in the ancient world were, and sometimes today are still, inclined to do. Rather Jesus does the work of God which in this case involves healing and restoration—and so indicates the kind of kingdom for which Christians hope. And John, as he does elsewhere in the Gospel, uses the story to point to Jesus' identity, and to the necessity of appropriate human response to him and his message.
John makes this plain by his portrayal of the encounter between the religious authorities and the healed man. The Pharisees are disturbed by Jesus' lack of orthodoxy and his popularity. He does not adhere to the standards that they believe are necessary if one claims to know and represent God. And they are infuriated by the plain though somewhat belligerent speech of this man who reasons that anyone who can miraculously heal a man born blind must have power that comes from God. They throw him out of the synagogue. Evidently Jesus heard about this and went looking for the man, and, when he found him, asked him if he believed in the Son of Man. The man did believe and confessed his faith, worshipping Jesus. On the one hand repudiation of Jesus because he does not adhere to their expectations; on the other, faith, confession, and worship.
But the wonderful drama of the story did not prepare me for what came next, where Jesus turns the tables on those who labelled the blind man a sinner:
John 9:39-41 
And Jesus said, "For judgment I came into this world, so that those who do not see may see, and that those who see may become blind." Those of the Pharisees who were with Him heard these things and said to Him, "We are not blind too, are we?" Jesus said to them, "If you were blind, you would have no sin; but since you say, 'We see,' your sin remains." (NASB)
For judgement I came into this world.
I found the statement arresting because it is so alien to much contemporary Christian thought, discussion and proclamation which assures us that Jesus has nothing to do with judgement. And indeed John 3:17 seems to affirm this:
John 3:16-17 
For God so loved the world, that He gave His only begotten Son, that whoever believes in Him shall not perish, but have eternal life. For God did not send the Son into the world to judge the world, but that the world might be saved through Him.
God's attitude toward the world is an attitude—and indeed an action—of utter self-giving love. God loves the world, and sent his Son to save rather than to judge, the world. Jesus accomplishes this salvation as "the Lamb of God who takes away the sins of the world" (John 1:29). This gift of love, this life—of the 'Word who was with God and was God' (John 1:1) and who became flesh and dwelt among us full of glory, grace and truth (1:14); and this saving death, are the expression of the heart of God which pulses with love for every person no matter who or what they are.
Is it possible, then, to square John 3:17 with John 9:39? Part of the answer is found in the next verses in John 3:
John 3:18-21, 36       
He who believes in Him is not judged; he who does not believe has been judged already, because he has not believed in the name of the only begotten Son of God. This is the judgment, that the Light has come into the world, and men loved the darkness rather than the Light, for their deeds were evil. For everyone who does evil hates the Light, and does not come to the Light for fear that his deeds will be exposed. But he who practices the truth comes to the Light, so that his deeds may be manifested as having been wrought in God. . . 
He who believes in the Son has eternal life; but he who does not obey the Son will not see life, but the wrath of God abides on him.
Jesus speaks of judgement again in John 5:22-30. Here he declares that the Father has "given all judgment to the Son," and that those who believe in him have eternal life and "shall not come into judgment," but have passed from death to life. The judgement of which he speaks is the eschatological judgement awaiting those whose deeds are evil. These are those that God loves and sent Jesus to save. The world loved by God is in danger of perishing and so needs saving.
The climax of the first part of the gospel occurs in John 12:27-50, especially verses 44-50, and here again the theme of judgement is central to Jesus' teaching.
John 12:46-48           
I have come as Light into the world, so that everyone who believes in Me will not remain in darkness. If anyone hears My sayings and does not keep them, I do not judge him; for I did not come to judge the world, but to save the world. He who rejects Me and does not receive My sayings, has one who judges him; the word I spoke is what will judge him at the last day.
Again Jesus affirms the words of John 3:17 but also insists that there is yet a judgement awaiting those who do not receive him and his words.
My sense of all this is that Jesus has not come to judge the world but his coming results in judgement, and the criterion of the judgement—which will be fully realised at 'the last day'—is whether or not one has believed in him and kept his words.
For judgement I came into this world.
These sobering words are the words of Jesus, words that remind us of what makes the Good News good, words that warn us against cheap grace in its many manifestations and costumes, words that call us to faith in and obedience to the One who has so loved us and given himself for us.