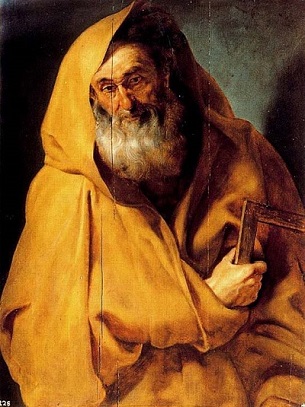 James 3:15
This wisdom is not that which comes down from above, but is earthly, natural, demonic (NASB).
Such 'wisdom' does not come down from heaven but is earthly, unspiritual, of the devil (NIV).
In this verse James continues his contrast of the behaviour that stands opposed to his understanding of wisdom presented in verse thirteen. The way of jealousy, envy, and selfish ambition may have an appearance of wisdom, but it is not that wisdom which is 'from above.' Indeed, for James, it is not even 'wisdom' at all (note the scare-quotes used in the NIV). Literally James says, 'This is not the wisdom from above…' (ouk estin hautē hē sophia anōthen; οὐκ ἔστιν αὕτη ἡ σοφία ἄνωθεν), where the this is a demonstrative pronoun referring back to the behaviour of those he is chastising in verse fourteen. James refuses to use the term wisdom to describe this manner of life.
James describes this manner of life using three graphic adjectives, which are listed in an order of increasing alienation from God (Davids, 152; Vlachos, 123). First, it is earthly (epigeios, ἐπίγειος) as opposed to that which is 'from above,' heavenly, of the earth or belonging to the earth, or arising solely from human existence. Second, it is natural, the Greek word psychikē (ψυχική) referring to the life in which human feeling and human reason reign supreme (Moo, 134). It has to do with that which is governed by the senses or sensual appetites and as such, refers to life apart from the divine Spirit—'unspiritual.' Finally, demonic (daimoniōdēs, δαιμονιώδης) simply means that which comes from or pertains to demons.
Where jealousy, envy and selfish ambition are the order of the day, the manner of life is not that which is from above, divine in origin and nature, meek and full of good works (v. 13). Rather, it is human or even demonic in origin and character, although it seems better to assign this wisdom a human rather than demonic origin. This person might be better described as selfish, as 'worldly-wise,' rather than demonically inspired, although the latter is possibly the case in some circumstances. Moo's comment, however, is insightful:
The wisdom that does not produce a good lifestyle (v. 13) is, in sum, characterized by 'the world, the flesh, and the devil.' In each of these ways it is the direct antithesis of 'the wisdom that comes from above'—heavenly in nature, spiritual in essence, divine in origin (134).
James is evidently contrasting two types of teachers (3:1) or two types of leadership, and aligning them with two types of wisdom. The fulcrum between the two seems to lie in the fundamental impulse at work in each model. Is the leader's activity, work and motive directed toward the self (self-promotion, improvement, or aggrandisement), or the kindliness of God toward others, and the promotion and benefit of their welfare? Most leaders are not under the thrall of demons, but their leadership may have characteristics that are opposed to the purposes, way and wisdom of God, and detrimental to the welfare and common good of those people for whom they are responsible. Further, while many religious teachers and leaders claim to be spiritual, if their manner of life is that described here by James, they are in fact unspiritual and devoid of the Holy Spirit. '"You claim," says James, "to have the Holy Spirit. Impossible! You are inspired, all right—you are inspired by the devil!" (Davids, 153).
In the contemporary world of organisations (including churches and other Christian agencies), we have much leadership technology—technical knowledge and skill; depth of understanding with respect to the pragmatic dynamics of leadership in diverse communities, contexts, and human affairs; skill in diagnosis, management, and application; a vast range of tools, resources, and equipment to enhance our capacities. Is such technology 'wrong,' or something to be avoided? Perhaps not. But James focusses on the character of leadership in verse thirteen (and also verses seventeen and eighteen) contrasting it with the alternate mode in verses fourteen to sixteen. To the extent that leadership technology subverts kingdom priorities such as those enumerated in 2:5 or 1:27—personal engagement with the lowly and apparently 'insignificant'—it is 'earthly, natural, and demonic.'