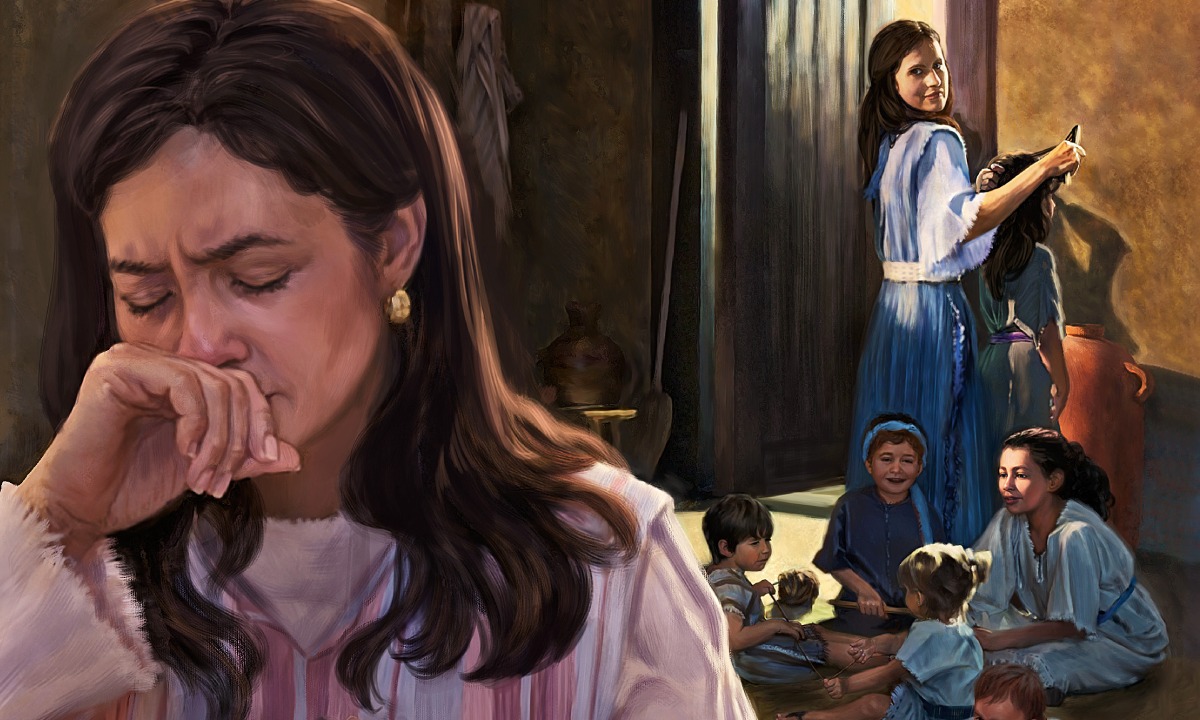 Read 1 Samuel 2:12-36
Elkanah and his family have returned home, and the focus now shifts to Shiloh, where Samuel remains, serving the Lord. But all is not well at Shiloh, as the first verse of this passage notes: 'Now the sons of Eli were worthless men. They did not know the Lord.' The passage has four scenes: first a description of Eli's sons' disregard for the peoples' offerings; second, a brief cameo of Hannah and Samuel's interaction in succeeding years as Samuel grows; third, Eli remonstrating with his sons over their behaviour and warning them of the dire consequences that will follow; and fourth, a prophecy against Eli and his house by an unknown 'man of God.'
Perhaps the key verse in the chapter is 30b: 'for those who honour me I will honour, and those who despise me shall be treated with contempt.' Associated with this is the prophetic declaration in verse 35 that God will raise up for himself a faithful priest, who shall do 'according to what is in my heart and in my mind.' This verse, as well as the contrast in this passage between Hophni and Phinehas on the one hand and Samuel on the other, provide some indication of what it is to honour the Lord. Further definition of this will be provided later in the book, in chapter 12. The verse provides another hermeneutical lens by which to understand the unfolding narrative.
The first scene (vv. 12-17) portrays Hophni and Phinehas's complete disregard—indeed contempt (v. 17)—for the worship of God's people, taking the best of their sacrifices—by force if necessary—for their own benefit. Later we hear that they are having sex with the women who serve at the tent of meeting—hopefully not by force—and that this is generally known. In the fourth scene Eli is implicated in their behaviour for he has not restrained his sons, but rather has made himself fat on the offerings of God's people. He 'honours' his sons above God (v. 29). Though God holds Eli responsible for the exercise of his office, he does not diminish the responsibility of Hophni and Phinehas. They have dishonoured God and his worship, their own office and the people. They have abused their position and power, serving themselves rather than God, and mistreating the people of God. God's judgement will be harsh—both will die on the one day. The priesthood will removed from Eli and given to the as-yet-unnamed faithful priest.
In the midst of all this Samuel ministers to the Lord as a little priest in a linen ephod made for him annually by his mother. Like Jesus (cf. Luke 2:52), Samuel grew physically and spiritually, gaining favour both with the Lord and with others. The simple devotion of Hannah and Samuel contrasts sharply with the lives of Hophni and Phinehas, the "anti-priests" who have inverted their true roles (Murphy, 24).
These episodes show the corrupt state into which the national and religious leadership has fallen. Israel remains a tribal society, though the shrine at Shiloh has become a centre of religious and political focus, with Eli "at the apex of the network of local judges and assemblies, a 'superjudge'" (Murphy, 12). The narrative, therefore, provides the theological justification for the judgement that will fall upon Eli and his house, as well as continuing the introduction of this special child who will become the final judge in Israel prior to the emergence of the monarchy. Despite Samuel's presentation as a "little priest," it is unlikely that he is the faithful priest who will replace Eli and his family. Some commentators suggest that the faithful priest is actually Zadok who served as priest in David's reign, though Christians might also view this as a foreshadowing of Jesus' priesthood, for he is the truly faithful priest who has done according to all that is in God's heart and mind (Evans, 37; cf. 1 Kings 2:35).
The severity of divine judgement promised to Eli and his house reflects the standard of holiness required of God's ministers, and the distance that this holiness makes between itself and sin (Murphy, 25). Abuse of power, position and privilege is always despicable, even more so when it also involves sexual abuse. When those who claim to represent God engage in these kinds of abuse it is especially reprehensible. In this passage we learn that Yahweh refuses to cohabit with such sin and will hold his ministers to account. Leadership implications for ministers today are plain: God calls us to faithfulness in ministry, to honour God above all else, and to find our ministry within the compass of that who is the "true minister of the sanctuary," the true faithful witness and high priest: Jesus Christ. Religion without faith and piety is not just hypocritical; it is dangerous.