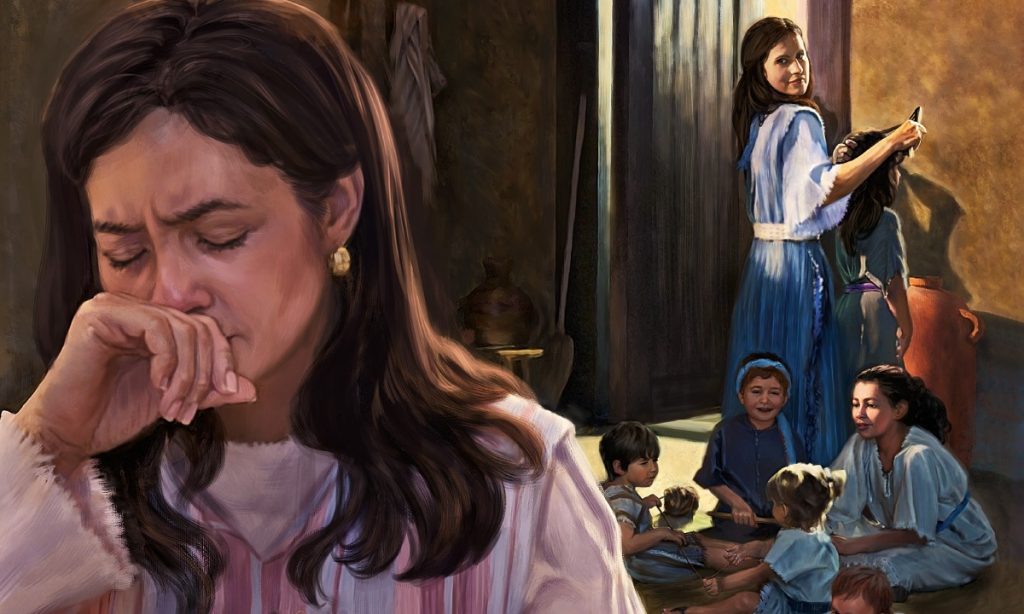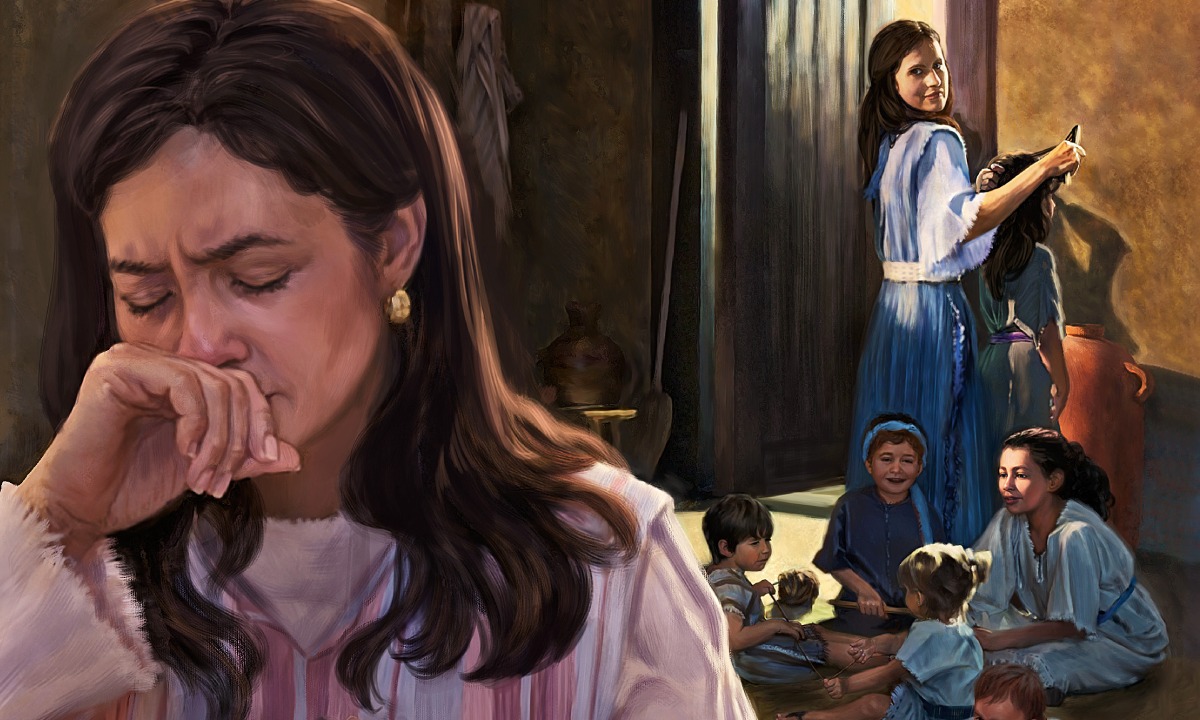 After the birth of Samuel Hannah did not return with the rest of the family for the annual sacrifice at Shiloh until after her son was weaned. In ancient times many children were nursed for over three years, and a child may have been over five years old before fully weaned (Evans, 29). Although Samuel would still have been a young child when he arrived at Shiloh, it is unlikely he was just an infant.
In bringing Samuel to the Lord at Shiloh, and placing him in Eli's care Hannah was fulfilling the vow she had made to the Lord. Evans notes that it was Hannah who made the vow, and Hannah who took responsibility for its fulfilment (29). Along with the sacrifice of the bull, Hannah was making an even greater sacrifice, a sacrifice of the heart, giving her all, her best, to the Lord. She was returning that which she had received, to the Lord who had given it. Her gift to the Lord was the gift she had received from him. This pattern of reception and response suggests a manner of spiritual life ("Freely you have received, freely give…"). All that we are and have comes to us from the gracious hand of God; to offer ourselves in worship, gratitude and service back to God acknowledges and fulfils this gift of grace. The proper response to charis (grace) is eucharistia (gratitude).
Hannah's prayer—actually a psalm or song of praise—is given not at Samuel's birth, but at the time of her handing him over. This suggests perhaps that she was not so much "making a deal" with God, but in her heart of hearts had hoped for a son that she might devote him to Yahweh.
Hannah's thanksgiving to God does not happen when she becomes pregnant or when Samuel is born, as if what she wanted was a child to rival Peninnah's brood. … what Hannah wants from God is a deliverer for Israel (Murphy, 19).
In her sorrow she had cried out to God, and now in her joy she praises him. Either way, her heart is turned toward God. Little Samuel has caught the spirit of his mother, for he also "worshipped the Lord there" (1:28; though perhaps this is a reference to Elkanah?), and when his family left him and returned home, "the boy ministered to the Lord in the presence of Eli the priest" (2:11).
Francesca Murphy regards Hannah as an oddity in Israel, atypical in terms of Israel religion and culture:
Out of the human tendency to avoid unpleasantness, we tend to reconfigure the story in a moralistic way and imagine Hannah as though she were typical of Israelite culture, whereas in fact she is presented as atypical, an isolated oddity. We make the light that shines on Hannah alone shine on everyone around her, imposing our moralism on the story because its own realism is too grim for us to endure. … Hannah was a maverick in a culture that mixed soliciting the gods of sexual reproduction with pilgrimages to the shrine of Yahweh. What was outward and public in Israelite religious (sic) was not true to Israel's God; only what was inward and secret, in Hannah, was genuinely committed to the God of Israel (Murphy, 21).
Hannah is presented in the narrative as a forerunner, leading to real Israel, and a genuine knowledge of and faith in God. Later in Israel's history another faithful woman will sing another prophetic song based very much on Hannah's song in 2:1-10: Mary's Magnificat (Luke 1:46-55). Christian tradition has long linked these two mother/son stories in iconography and liturgy, for in the former we see the latter prefigured, and in both, the one story of God's redemption of his people through the birth of a child.