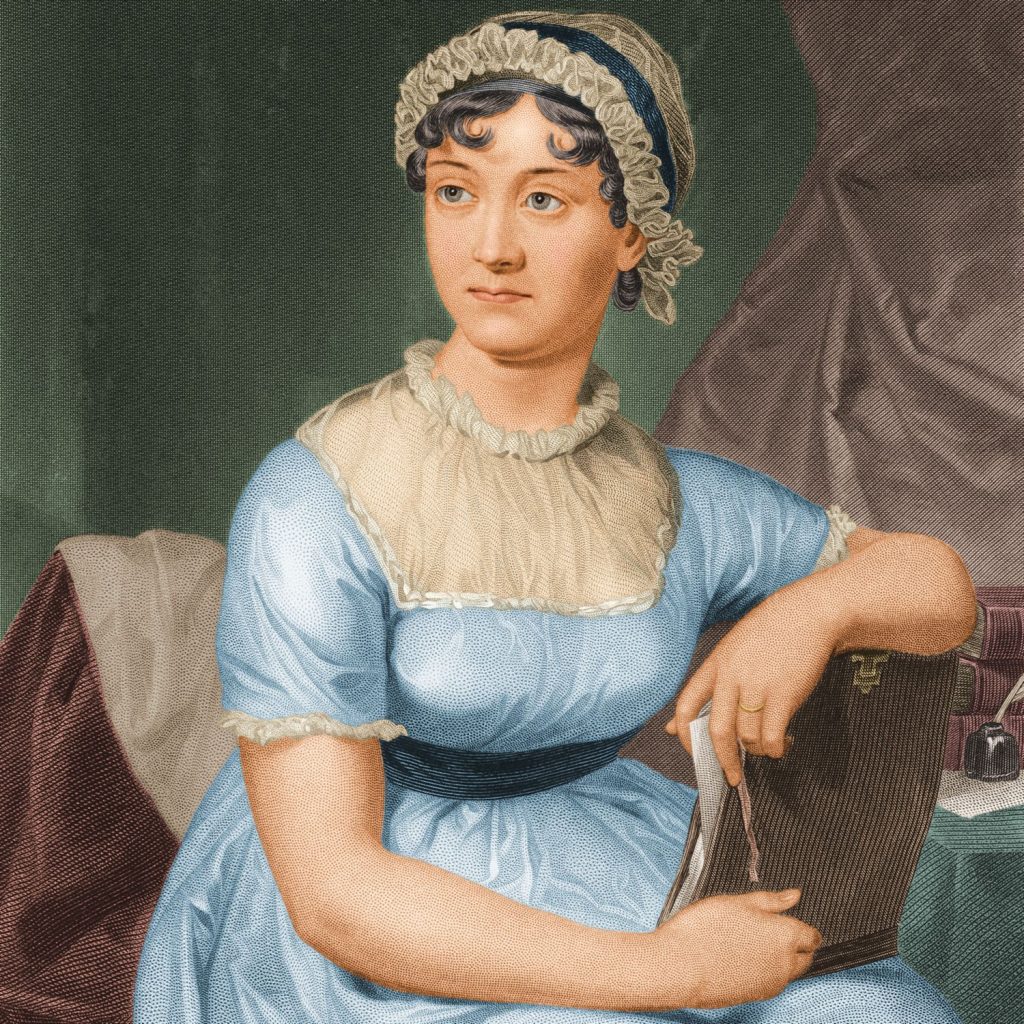 There is still an hour or two before the day ends: enough time to recall with gratitude, the life and legacy of Jane Austen – who died two hundred years ago on this date. Not that I can say much more than to what extent I appreciate her work. I am a fan and an admirer, not an expert.
Austen died on July 18 1817 at just forty-one years of age, after a year or more during which her health had been deteriorating. Her books, published anonymously during her lifetime, became amongst the most loved in English literature, and have enjoyed continual publication from the time they were first presented to the reading public until the present. They have also stimulated a raft of film adaptations, as well as a whole genre of Austen-knock-offs.
In some respects, Jane Austen has been viewed as writing simple romances, stories that tell a happy tale that ends with the heroine securing her husband and living happily ever after. More recent scholarship, however, insists that Austen's novels
… are strategic critical analyses of the moral values and modes of behaviour through which a section of the ruling class was redefining itself … She writes, therefore, about femininity and about class: about forms of identity and about marriage as a political institution which reproduces – symbolically as well as literally – the social order. … So the power to motivate and reward change, both personal and social, lies with the woman. (See my post on Austen's Pride and Prejudice)
Austen is very aware of the social, cultural and political factors at work in her world, as well as the hopes and sorrows, triumphs and pains, that attend daily affairs. She too, like her sister Cassandra, knew what it was to love and be loved, though neither ever married. Cassandra's fiancé died in the West Indies when she was twenty-four. Her family said that Jane loved a young clergyman who also had died.
A couple of months ago I read Persuasion in part to recall this author whose legacy we honour. Toward the end of the book there is a spirited discussion between Anne Elliott and Captain Harville about whether men or women have the deeper feelings, more constant and faithful:
"Well, Miss Elliott, as I was saying, we shall never agree I suppose upon this point. No man and woman would, probably. But let me observe that all histories are against you, all stories, prose and verse. If I had such a memory as Benwick, I could bring you fifty quotations in a moment on my side the argument, and I do not think I ever opened a book in my life which had not something to say upon woman's inconstancy. Songs and proverbs, all talk of woman's fickleness. But perhaps you will say, these were all written by men."
"Perhaps I shall.—Yes, yes, if you please, no reference to examples in books. Men have had every advantage of us in telling their own story. Education has been theirs in so much higher a degree; the pen has been in their hands…"
This telling line provides a little window, perhaps, into what Jane Austen was about, when she took up the pen. And we are immeasurably the richer for it.