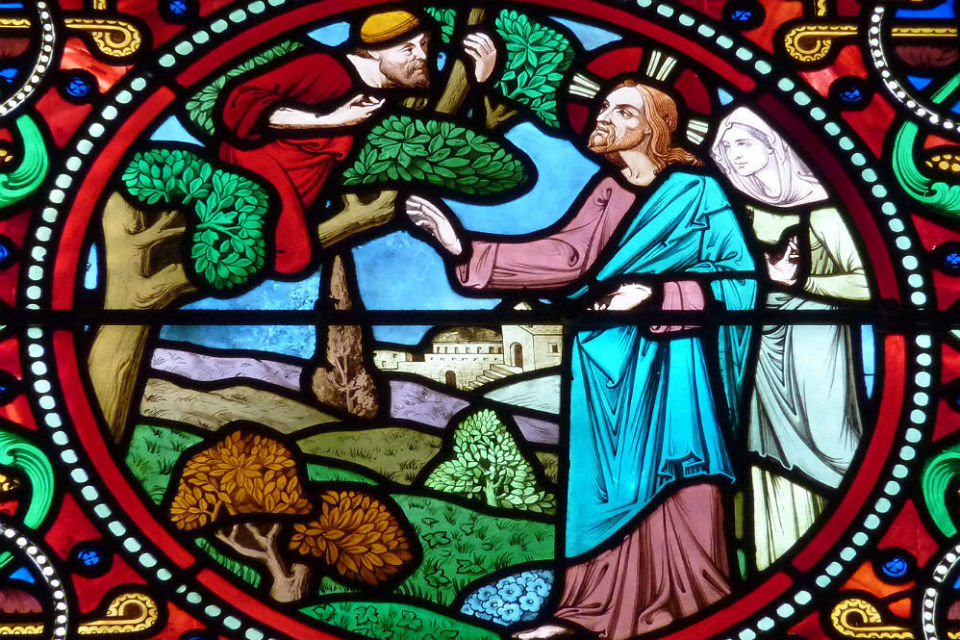 Going to church can be a bit of a challenge, especially for those not used to the practice. The environment is unfamiliar, as are the people, and what goes on. Even those who attend regularly can find it a challenge, for a variety of reasons.
I found it a challenge last week, but in a different kind of way. After a time of congregational worship, three of the younger pastors shared their reflections on what has been the month's preaching theme: The Table. Each of the pastors anchored their reflections in a story from the gospels. Josh spoke of Jesus and Zacchaeus having a meal together, and of its resulting in Zacchaeus's repentance (Luke 19). Jess spoke of the rich, young ruler whose "table" was too full for Jesus to have a place, even though he was hungry for eternal life (Luke 18). Andrew referred to Jesus eating at the home of Matthew the tax-collector (Matthew 9) as the on-lookers asked, "Why does Jesus eat with such scum?" (NLT)
The short reflections circled around coming to Jesus, making space for him in our lives, and following him. I was challenged, however, arrested even, by these gospel texts. In the Zacchaeus story Jesus proclaims "Today salvation has come to this house." What is this salvation of which Jesus speaks? For Zacchaeus, his repentance was a concrete turning from greed to give to the poor. His turning to the poor was, for Jesus, a sign of his turning to God.
So, too, the rich young ruler came to Jesus seeking eternal life. Jesus' answer: "Go, sell your possessions and give to the poor, and you will have treasure in heaven, and come, follow me." Again, the link between "salvation" and generosity to the poor is evident. Finally, Andrew's reflection showed Jesus amongst the outcast (though these tax-collectors were not poor in the economic sense), the "sick", the morally bankrupt, sharing the table, enjoying friendship, joining them and calling them to himself.
So what is "salvation" or "eternal life"? What does it look like? What is the nature of this salvation that Jesus came to bring? It involves more than a simple "sinner's prayer."
Much more could and probably needs to said to answer these questions adequately. As is often the case, however, it was not so much what the preachers were saying, but what the Holy Spirit was saying through them as they opened Scripture for the congregation. The Holy Spirit was challenging me. That's one of the main reasons I still go to church week-after-week: to gather with the people of God in a place where the Word of God is heard and the Spirit of God is active. I don't think I would still be a Christian without this (sometimes challenging) spiritual practice.
And so I went home challenged.
And also grateful for the ministry of Josh, Jess and Andrew—all Vose students past or present—who serve God by serving his people. As another year at Vose is about to commence, I hope that many more students and graduates will take up the humbling call to serve God in Word and Spirit and congregation—and wherever else the Lord may call.