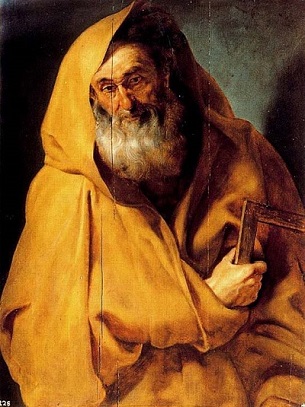 James 2:13
For judgement will be without mercy to anyone who has shown no mercy; mercy triumphs over judgement.
In verse twelve James warned his hearers to speak and act in light of the coming judgement. This verse supports that warning and provides an understanding of the grounds upon which judgement will be exercised.
Some scholars (e.g. Davids, 118-119) suggest that the verse had a prehistory as a free-floating proverb which James now co-opts. Certainly the verse has the terse expression of a proverb, shifts from second person address in verse twelve to the third person here, and introduces a term ("mercy") not used previously in the letter. Whether this proposal is true or not need not detain us here: the proverb fits the context perfectly. James' common practice of linking verses by means of common terminology occurs here also, with the terms krisis ("judgement") and poieō ("act, show") appearing in both verses. Further, although "mercy" has not yet appeared in this letter, James clearly uses the terminology elsewhere in the letter (3:17), and in 5:11 follows the common Old Testament practice of ascribing mercy to the character of God.
The first section of the verse is the negative equivalent of the fifth beatitude in Matthew's collection (see Matthew 5:7). Whereas Jesus stated the truth positively ("Blessed are the merciful for they shall receive mercy"), James does so negatively: "For judgement will be without mercy to anyone who has shown no mercy" (Hē gar krisis aneleos tō mē poiēsanti eleos). Here the basis of the coming judgement is whether or not one has been merciful toward others—precisely the issue at stake in James' community, where certain members of the congregation have dishonoured the poor man (v. 6). Not only does mercy reflect the way that God is merciful (cf. 5:11), it is also a practical expression of the royal law which anchors this section (vv. 8-13), and further, a clear example of the kind of true religion which visits the orphan and the widow in their affliction (1:27). As such, James' use of a new term here is entirely fitting. Indeed, the passage as a whole suggests that showing mercy to the poor is precisely what James means when he cites the love commandment in verse eight. God's people "do well" (v. 8; kalōs poieite) when they "so act" (v. 12; houtōs poieite) in mercy. Conversely, those who do not "show mercy" (v.13; tō mē poiēsanti eleos) can expect nothing in the judgement. The idea that God might be merciless in judgement is a terrifying prospect, one which was more real to people in earlier ages than is usually the case today.
The second part of the verse is just three words in Greek: katakauchatai eleos kriseōs ("mercy triumphs over judgement"). I must admit being glad for finally reaching this phrase, as I have wondered about its meaning for many years. Katakauchatai (kata + kauchaomai) means to "boast against" or "override," and so "triumph over" (Verwick-Grosvenor, 695; Vlachos, 83).
Does James mean that one attribute is superior to another in an absolute sense, especially with respect to the attributes of God? Although such an interpretation may be possible, it seems better, given the context in which James has developed his argument, to apply the phrase to human hopes in face of divine judgement rather than to a supposed hierarchy of attributes within the divine being. Whereas those who fail to show mercy cannot expect to receive mercy in the judgement, those who show mercy will find that they receive mercy. That judgement, which otherwise might legitimately have fallen on them, passes over them.
James' argument raises at least two interesting questions. First, is he arguing for a kind of works-righteousness, whereby a person is justified by what they do rather than what Christ has done on their behalf? This is an argument with a long pedigree, and James will confront it directly in the second half of the chapter. Second, if my comment on this verse is legitimate, that is, that James sees in mercy the fulfilment of the love command, where did this view originate, and how adequate is it? Both these questions will be addressed next week and in future examination of the second half of the chapter.