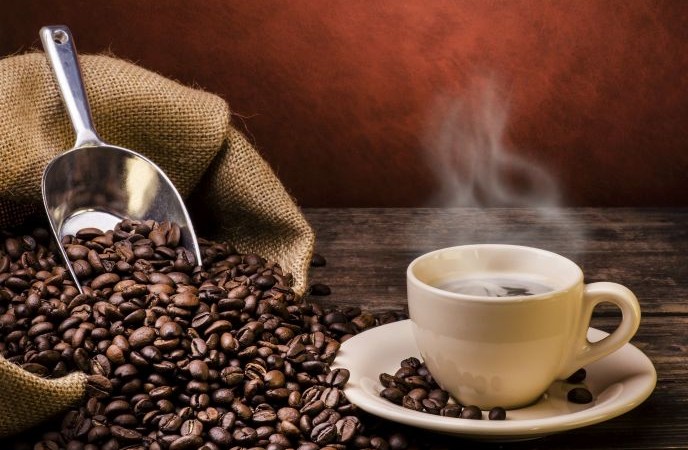 Introduction 
Many years ago I was living in Geraldton and one weekend had to get down to Perth. A friend flew up to Geraldton, picked me up in a light aircraft to fly me back to Perth. During the flight he turned the autopilot off and handed the controls over to me. One of the dials I had to keep an eye on was the attitude meter – which measures the orientation of the aircraft in relation to the horizon. Keep the nose up or you'll crash and burn! Keep your attitude up! How?
Easier said than done, especially for an introvert! An introvert is someone who lives inside their own head. The busy brain is always at work, observing, hearing, seeing, processing, thoughts whirling around and around. And all this is okay as long as everything is on the up-and-up. But of course, real life has its downs as well as its ups…
Lament
Psalm 77:1-3
I cried out to God for help; I cried out to God to hear me. When I was in distress, I sought the Lord; at night I stretched out untiring hands and my soul refused to be comforted. I remembered you O God, and I groaned; I mused, and my spirit grew faint.  Selah
Psalm 77 begins as a psalm of lament, the cry of the people of God in days of darkness and distress, despair and desolation. Here the psalmist is recounting his story: urgent, persistent, prolonged prayer, and yet the prayer seems to go unanswered. And the more he thinks, the lower he gets: I mused, and my spirit grew faint. Sometimes all you can see is darkness…
Psalm 77:4-6
You kept my eyes from closing; I was too troubled to speak. I thought about the former days, the years of long ago; I remembered my songs in the night. My heart mused and my spirit inquired.
Notice how much mental energy is going into this. The brain is busy, the mind consumed. I remembered, I mused, I enquired. So much so that he cannot sleep and cannot speak.
Psalm 77:7-9                                                             
'Will the Lord reject forever?
Will he never show his favour again?
Has his unfailing love vanished forever?         
Has his promise failed for all time?     
Has God forgotten to be merciful?      
Has he in anger withheld his compassion?'
Six heart-aching, heart-breaking rhetorical questions. The psalmist has fallen into a pit of despair, distress and depression. The psalmist is filled with doubts, sleepless and weary. The very thought of God is painful. This is not simply one bad circumstance that caused this sorrow: his whole life has been defined by anguish. He longs for days gone by when life was a praise and God seemed so close. Now, it seems that God has rejected him; his unfailing love has failed; his limitless compassion has exhausted itself and found its limit; his promise has fallen to the ground, empty and broken. As he surveys all this evidence he comes to a conclusion:
Psalm 77:10 (NASB)
Then I said, 'It is my grief that the right hand of the Most High has changed.'
The psalmist is in the midst of spiritual depression. The tide has gone out; life is empty, emotions are flat and days are endless. Notice the amount of energy turned inward – how the focus is only upon himself. How will he ever find any hope if he believes that even God is against him, has forsaken him?
Hope
But as so often in the psalms, lament turns to hope and praise.
Psalm 77:10-15
Then I thought, 'To this I will appeal: the years of the right hand of the Most High.' I will remember the deeds of the Lord; yes, I will remember your miracles of long ago. I will meditate on all your works and consider all your mighty deeds. Your ways, O God, are holy. What god is so great as our God? You are the God who performs miracles; you display your power among the peoples. With your mighty arm you redeemed your people, the descendants of Jacob and Joseph.           (NIV)
The great change of mood in this psalm comes when the psalmist begins to remember, to meditate and consider the works and goodness and power of God. He has lifted his eyes from himself to the Lord. He is still musing and meditating, but the direction of his meditation is different. Our life tends in the direction of our dominant thoughts. His distress is still real, but the sting of his grief has been pulled—the sense that he is alone, alienated and abandoned. In the midst of his distress and without denying the reality and pain of his circumstances, he turns his attention toward God, towards God's faithfulness, towards God's goodness, towards God's power. The holy God is also a mighty God, and the holy, mighty God is also a faithful God: faithful to his people! He redeems the descendants of Jacob—including the psalmist! We are drawn towards that upon which we meditate; we are drawn in the direction of our dominant thoughts. This is why we must praise and pray and meditate: so that we might be drawn more deeply into God, into God's purposes and promises, God's plans and priorities, God's power, peace and provision.
What is the content of the psalmist's meditation? Obviously he is recalling previous blessings. But more than that, he is meditating on the Scriptures, the Bible, the Word of God. More specifically, he is meditating on the story of God's redemption of his people from slavery in Egypt and the power of Pharaoh.
Psalm 77:16-19a
The waters saw, O God, the waters saw you and writhed; the very depths were convulsed. The clouds poured down water, the skies resounded with thunder; your arrows flashed back and forth. Your thunder was heard in the whirlwind, your lightning lit up the world; the earth trembled and quaked. Your path led through the sea…
The psalmist had turned to the Scripture and from the Scripture was drawing a new hope. He was a descendent of Jacob! He was a member of God's people.
Here we see a difference between Christian meditation and other forms of meditation which encourage us to empty our minds, to centre ourselves deeply within ourselves. Christian meditation fills the mind with Scripture and rises up out of ourselves towards God. The great spiritual masters of the Christian tradition agree that there is no real depth of spirituality or spiritual maturity without the practice of meditation in God's word.
See also Psalm 1; Joshua 1:8; Isaiah 26:3; John 8:31-32; John 15:7; Colossians 3:16;
Spiritual transformation—two analogies: The coffee analogy – the water runs through the beans absorbing the colour, flavour, aroma and taste of the beans. So, too, we allow the Word to run through our minds over and over again until we take on its aroma and character. The 'engrafted' word (James 1:21, KJV) – a farmer friend grafted four kinds of citrus onto one plant, so the one tree bore four different fruits! Engraft forgiveness, courage, love for and confidence in God into your life through meditation in the Scriptures. Meditate on the person and work of Christ and allow Christlikeness to grow in your life.
Psalm 77:19-20
Your path led through the sea, your way through the mighty waters, though your footprints were not seen. You led your people like a flock by the hand of Moses and Aaron.
Israel was in a hopeless situation and filled with despair. Hemmed in by the desert on each side, the sea in front and the Egyptian army approaching behind. They had no hope, no escape, no resources, no future. But God's footprints are 'in the sea' – where there is no possibility of footprints. His way is often hidden from us, and when we cannot see the path we must trust the shepherd. God shepherded his people in the days of Moses and brought them through the sea. Is that what Asaph grasped when meditating the Word? That he too was a descendent of Jacob? That he too was a member of the covenant people? That God would be faithful to him too? That as God had shepherded the people then, so he would also shepherd Asaph now?
And what about us? We, too, have a shepherd – Jesus is the good shepherd who gave his life for the sheep. He is the great shepherd of the sheep who will shepherd us all the days of this life and into all eternity.
Revelation 7:9-10, 13-17
After this I looked and there before me was a great multitude that no one could count, from every nation, tribe, people and language, standing before the throne and in front of the Lamb…And they cried out with a loud voice: 'Salvation belongs to our God, who sits on the throne, and to the Lamb.' …
 Then one of the elders asked me, 'Who are they and where did they come from?' I answered, 'Sir, you know.' And he said,
 'These are they who have come out of the great tribulation; they have washed their robes and made them white in the blood of the Lamb. Therefore, they are before the throne of God and serve him day and night in his temple; and he who sits on the throne will spread his tent over them. Never again will they hunger; never again will they thirst. The sun will not beat upon them, nor any scorching heat. For the Lamb at the centre of the throne will be their shepherd; he will lead them to springs of living water. And God will wipe away every tear from their eyes.'
My point today is not to make light of the terrible heartache and grief that we sometimes feel: this is real. But friends, God is a God of hope, and he wants to give his people a future filled with hope. One of the means by which he will cause that hope to arise is through his word. Will you take it up and read, meditate? Will you resist spiritual depression and go forward?