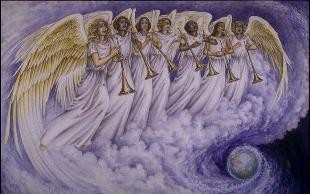 Another good day at the Conference, and an easier day for me since I did not have to present a paper. A highlight of the day for me were the many conversations with new friends and old from all around the country. This is one of the main reasons for attending conferences, in my estimation. This kind of formal and informal interaction is enriching and fun, even for an introvert like myself!
Scott Stephens' second lecture was around themes of political representation in democracy, the modern mind, and popular press. It was not as coherent a presentation as yesterday's lecture (in my view), and I found it somewhat difficult to follow. Scott departed from his published schedule and put several somewhat diverse elements together. I should note that several other folk afterwards said they appreciated it very much. A take home point for me included an assessment of modern autonomous freedom as freedom from our responsibilities in community and for the common good.
Other papers today included a well-written and interesting exploration of Barth's theology of angels by Mark Lindsay from the University of Divinity. Mark identified an enigma in Barth's doctrine whereby he seems to insist that angels are involved in the mediation of revelation – something absolutely novel in Barth's theology, and worthy of further investigation.
Christy Capper, a doctoral student from University of Divinity, explored the concept of an authentic life, showing that there are different levels of authenticity, and that sometimes, what appears as authenticity is not, and that authenticity is not simply "self-expression" or "being true to one's self," but indeed, true authenticity may mean denying what one wants or would prefer, because genuine authenticity involves living toward something greater than the self.
Myk Habets from Carey Baptist College in Auckland presented an attempt at a "theotic" ethics, in which he sought to incorporate four major approaches to ethical reflection (deontological, teleological, virtue and ontological) with a trinitarian account of the good life. I liked his approach and think it worthy of further reflection. The end of ethics is the glorification of the saints in communion with God the Father, through the Son and in the Holy Spirit.
Vicki Lorrimar from Vose, and now a doctoral candidate at Oxford, presented an excellent study of Stanley Hauerwas's christology. Hauerwas has been severely criticised by Healy as having an insufficient christology and a Pelagian or almost Pelagian account of salvation. Lorrimar demonstrated that Hauerwas views Jesus' death in terms of both a Christus Victor and an exemplarist model of atonement, and that Jesus' death as victory is decisive for salvation. She acknowledges that Hauerwas is not a systematician, but insists that he should not be held to account for what he does not say. Rather, what he does say is not incompatible with a more complete account of salvation, christology, etc.
Finally, Robert Tilley from the Catholic Institute of Sydney, brought a very forceful lecture exploring the philosophical connections between capitalism and neo-liberalism, arguing (I think) that the neo-liberal self conforms to the logic of the market. He identified abortion as a critical issue for both systems and noted that the many modern critiques of capitalism fail at precisely this point, where the freedom of the self and the freedom of the market seem to intersect. He insists that any movement of resistance to late-modern capitalism must also be resolutely pro-life. This, too, was a very interesting argument, beyond the limits of my all-too-scant philosophical knowledge. I suspect, however, from the certainty of the presentation that the case may not be quite as certain as it was presented.