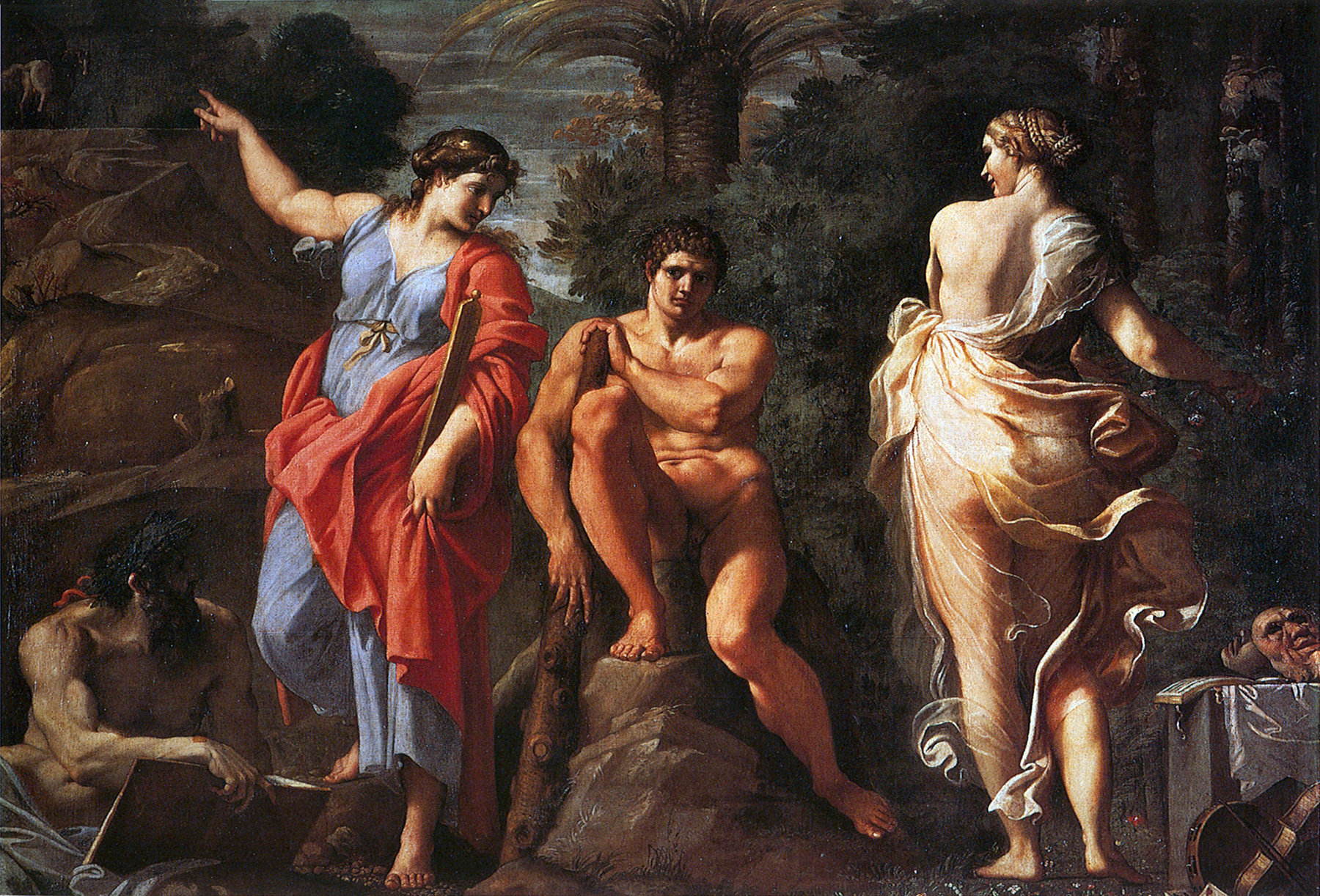 Last week I posted the first part of this summary/reflection on Barth's essay here.
Christian freedom—and therefore according to Barth, human freedom—is not simply the human capacity to choose between alternatives, nor a vision of the autonomous person standing aloof from all other circumstances, powers and persons. True freedom is not freedom from, but freedom for. It is not realised in solitary detachment from others, but only in encounter and communion with them. It is not the power to assert one's own desire and will, and so to preserve, justify and therefore save oneself. Rather, true freedom and thus true humanity consists in joyful obedience and thankful response to God.
Human freedom is freedom only within the limitations of God's own freedom. … It awakens the receiver to true selfhood and new life. It is a gift from God, from the source of all goodness … Through this gift man who was irretrievably separated and alienated from God is called into discipleship. This is why freedom is joy! … Freedom is the joy whereby man acknowledges and confesses this divine election by willing, deciding, and determining himself to be the echo and mirror of the divine act.[1]
Freedom, for Barth, is not autonomy, but precisely its opposite: dependence upon God. It consists not in isolation from God but in being bound to God, in relation with God, and in correspondence to the divine way of being revealed in Jesus Christ. In this relation we are set free to be and become truly human: God's creature, God's partner, God's child. These three categories of human being and freedom correspond to God's relation to humanity as creator, reconciler and redeemer. As God's creature we are freed to be truly human, living in dependence upon the gracious God, and in right relation with others. As God's partner we are freed to echo God's Yes and God's No in our own decision and act, and so live a life of faith and love as a pilgrim and witness to the reality of God and the freedom God gives. As God's child we are freed to live in this fallen and darkened world according to hope in the as yet unseen future which will be ours through God's promise. On the basis of this promise we are freed to live toward this future, to pray, to work and ultimately to die. "A Christian is one who makes use of this freedom to pray and to live in the hope of the end which will be the revelation of the beginning."[2] Freedom, in Barth's vision, is the gift from God by which unfree and enslaved humanity is set free for the service of thankful obedience, for participation in the causa Dei, for the joy and hope of being God's child both here and hereafter.
In the third section of the lecture Barth addresses the nature of "evangelical ethics." A person does the good when she obeys the divine command implicit in the gift of freedom, and with which she is confronted in every new moment. The divine command is the immediate encounter between God and the human agent. God does not deal with us through the intermediary of a rule, a principle, a natural law, reason, conscience, or even the Bible. Certainly ethical reflection, pastoral exhortation, brotherly admonition, study and doctrine are all appropriate as preliminary words, but none of these in and of themselves constitute the divine command. The final word belongs to God in the moment of encounter with the free human agent. Ethics, therefore, may search for and point toward the will of God as it has been revealed and known in different times, places and circumstances. Its task, however, can never be to mediate the divine command, to take the place of God, of human freedom, of the encounter between the two; that is, it can never become a law.
Ethics according to our assumptions can only be evangelical ethics. The question of good and evil is never answered by man's pointing to the authoritative Word of God in terms of a set of rules. It is never discovered by man or imposed on the self and others as a code of good and evil actions, a sort of yardstick of what is good and evil. Holy Scripture defies being forced into a set of rules; it is a mistake to use it as such. The ethicist cannot take the place either of the free God or of the free man, even less of both together.[3]
The task of ethics, therefore, is to remind us of and direct us to our responsibility before God. It emphasises the reality and conditioning of human existence. It may offer provisional conclusions and conditional imperatives but will leave the pronouncement of unconditional imperatives to God.[4]
Ethics is reflection upon what man is required to do in and with the gift of freedom. The ethicist should not want to attempt too little either. He must want to realize his calling and his talents. It is not enough to insist that human life is to be lived under the divine imperative. Ethical reflection must go further and ask the question to what extent this is so. Neither the freedom of God's commandment nor that of man's obedience is an empty form. Human action takes place at the point of contact between these two spheres of freedom. Each of these is characterised by its own content, tone, and extent. Ethical reflection has to concentrate upon these. It has to begin with the recognition that the free God is the free man's Lord, Creator, Reconciler, and Redeemer, and that free man is God's creature, partner, and child. This insight will be gained at the very source of Christian thinking, in Holy Scripture, where ethical reflection will also renew, sharpen, and correct its findings in continuous searching. In addition, ethical reflection may and must consult the Christian community in its past and present history. It must do this in order to be admonished, nourished, enriched, perhaps also stirred and warned, by the use which the fathers and brethren made and still are making of Christian freedom.
Therefore, ethics is not without signposts in its attempt to point to God's authoritative word of judgment. If it is based on the knowledge of God and of man, it will receive its contour. It will not point to a vacuum, but to the true God, the real man, and the real encounter between them. The ethical quest is and remains a quest and yet is not totally devoid of fulfilment. Indirect as it may be, the quest is a witness to God's concrete word. Ethical reflection may and must be genuine search and genuine doctrine, genuine because true ethics does not deprive God, its object, of His due power and glory. It leaves the uttering of the essential and final word to God Himself. But it does not shrink away from the preliminary words which are necessary to focus man's wandering thoughts on the one center where he, himself free, shall hear the word of the free God, the commandment addressed to him, the judgment falling upon him, and the promise waiting for him.[5]
This long citation is very important in understanding Barth's view of the divine command. The command is not simply equated with the commands of Scripture. Further, many commentators on Barth's ethics have worried about the possibility of an immediate command coming to each person in each instance of their lives. They worry that human ethical reason is evacuated of any significance, that Barth's concept is simply irrational, and that actual people are most unlikely to hear such a command in the to-and-froing of their daily existence. This passage makes it clear, however, that the divine command comes not as a bolt out of the blue, nor is it so alien to us as to be unrecognisable. Christian ethics may prepare for the command through reflection on the particular cases and circumstances confronting us; through reflection on Scripture and history, through pastoral exhortation, study, brotherly admonition, etc. But ultimately, ethical existence is the free response the person makes to God in the moment of encounter.
Barth appends a final section to his essay which functions as a sort of illustration or application of his view of freedom specifically with reference to the work of theology. Nevertheless, the categories of thought used here serve to illustrate how the work of ethics also proceeds. He lays out his thought in five points;
Begin at the beginning, that is, in prayer, liturgy and devotion as a response to God's prior action, especially his revelation in Christ and culminating in the resurrection;
Begin too with Scripture where this revelation is witnessed and heard;
Be free to draw on other frameworks of understanding, other approaches to the issues at hand;
Reflect in dialogue with the church and for the church, drawing in peers, confessions, the fathers, governing authorities, etc.;
Reflect in joyful, critical and free dialogue with other contemporaries, even and especially those with whom you disagree.
When Barth does ethics, he refuses to tell us what to do. Rather he describes in thoroughly theological terms, the moral field in which our existence takes place, and in which we are called to act. The great and central reality of this field is God himself. In him we live and move and have our being (Acts 17:28). In every moment of our lives we are confronted by a reality from beyond ourselves, by which we are addressed, and to whom we are responsible. This "whom" has reached out to us in Jesus Christ and called us to himself. This is evangelical ethics.
*****
[1] Ibid., 78-79.
[2] Ibid., 83.
[3] Ibid., 85, original emphasis.
[4] Ibid., 86.
[5] Ibid., 87-88.