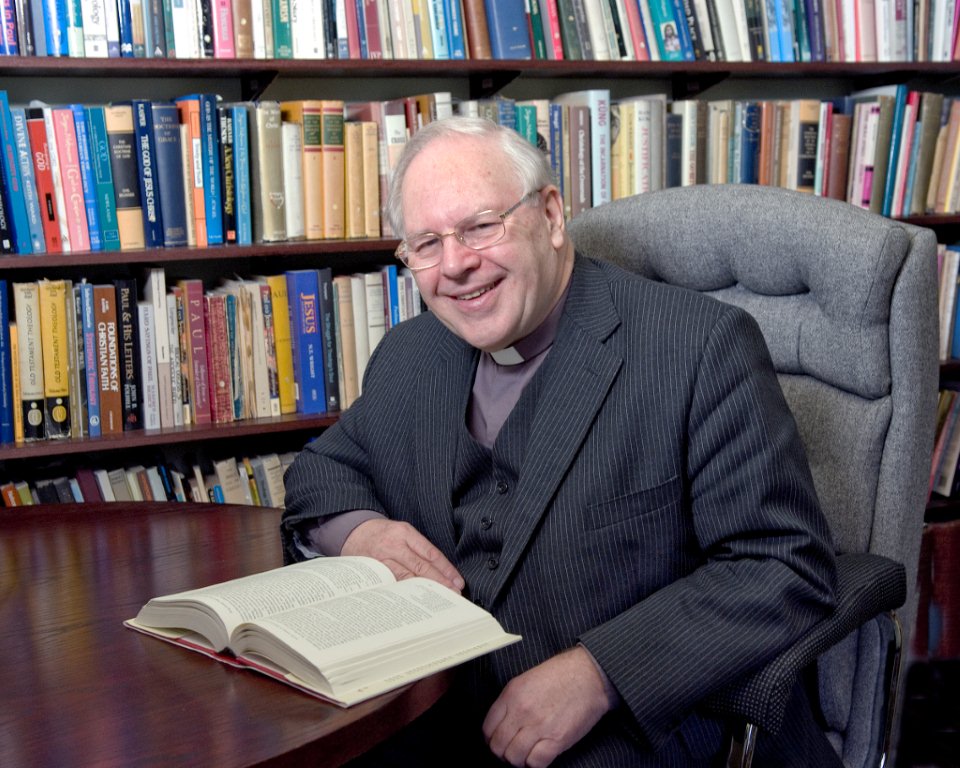 A book I have had for a while now and only dipped into from time to time is Anthony Thiselton's The Hermeneutics of Doctrine. Those few chapters I have read have been so good, I keep saying to myself, "I must read that book through, one day." But I haven't because I know it will require an investment of many, many hours.
After recommending it to someone else this morning, I got it down from the shelf once more, browsed a little, and then read – for the first time – the acknowledgements and introduction. Here is what I found…
My purpose here is to acknowledge the very great debt of gratitude that I owe to my typist and to my two proofreaders, and to explain why this debt is so very great. My birth in 1937 was considerably premature, and meningitis then struck in infancy. These two factors left me with very poor eyesight. I have always needed a magnifying glass as well as glasses to read Hebrew, and by the providence of God the then Bishop of Southwark in 1958 chose to ignore my pre-ordination medical report, which read: "this man will never be able to read enough books to exercise a useful parish ministry."
One can only give thanks for that bishop's insight, for Thiselton has gone on to write many books and make a very valuable contribution to the ministry of the church and its theology. Then I came to the end of the acknowledgements and found a note from Rosemary Thiselton, Anthony's wife:
My husband was devastated by a major stroke August 4, 2007, before he had completed the indexing and the correcting of the proofs for this volume…
It struck me that Thiselton has laboured all his life beset with difficulty and disability, and, in the grace of God, has given a great gift to the church. Fortunately, Thiselton survived the stroke and has continued to work, in hermeneutics, biblical studies and theology.

As I read the introduction I also found this, as Thiselton argued for the relevance of hermeneutics for doctrinal studies:
Karl Rahner speaks of the stagnation of our textbooks, and observes that people offer to doctrine a reverential bow without it making much difference to their lives. Doctrine is not very vividly alive. It tends to become esoteric, with little engagement with the Christian life. Yet, Rahner concludes, it ought to be an art or science of understanding and especially of listening, embodying truth, and actualising love [reproducing Rahner's emphasis]. 
Christian doctrine is not simply a matter of individual belief but also of communal understanding, transmitted traditions, wisdom, commitment, and action (xvii).

Richard Heyduck provides incontrovertible evidence concerning the marginalization and neglect of doctrine, with careful documentation. He diagnoses the primary cause of this marginalization as the emergence of individualism and an individual-centred epistemology … I endorse Heyduck's diagnosis of the mistaken reduction of corporate doctrine to individual-centered belief (xix).
I really must get to read this book…