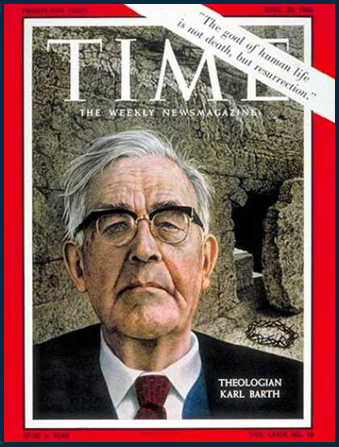 This is my third and final instalment of observations drawn from Eberhard Busch's excellent account of the life of Karl Barth.
Women
Barth's view of the relations between male and female has been rejected by most in the days since his death. In this respect, he was certainly a man of his time arguing that female follows male as B follows A. The two are equal and definitely necessary, but just as definitely ordered. Busch's story shows Barth living in a largely male world, with many male associates and peers. Nevertheless, women also show up in his life in many and varied ways, as friends and associates, as students and scholar-peers (though only one or two of these), and as fellow partisans in the struggle (see p. 317 for the story of Hebelotte Kohlbrügge who in July 1942 smuggled in her mouth, a microfilm of Barth's message to the confessing churches in Holland!).
There was also, of course, a woman in his life, and I don't mean Nelly, his wife. He married Nelly in 1913 and she remained his faithful wife all his days, and was mother of their five children. Nevertheless, the (other) woman in his life was Charlotte von Kirschbaum ("Lollo"), introduced to Barth in 1924 and who became a permanent member of his household in 1929. Without Lollo, Barth would not have been Barth. She became his assistant, typing and checking his works, handling his vast correspondence, participating in discussions with him and others, and accompanying him on his journeys, his semester-length stays in Germany immediately after WWII, and even on his holidays. We naturally conjecture as to the nature of their relationship, and in our time, given our fascination with all things sexual, many simply assume that it was such. We will never know whether or not that was the case for there is simply no record or comment to that effect by Barth or any of his family or associates. Her presence in the Barth house caused tensions for decades, and yet she was also treated as one of the family by the children, and after her death, buried by Nelly in the family tomb. Later in her life she began to give lectures and also wrote some of her own work. Barth himself acknowledged that he could not have accomplished anything near what he did without her participation and assistance. She was obviously a very capable and intelligent woman who chose a difficult (and selfless?) life in order to make a largely unseen contribution to Barth's highly visible and significant career. Several biographies have been written about Charlotte—not all complimentary to Barth; I must read them also.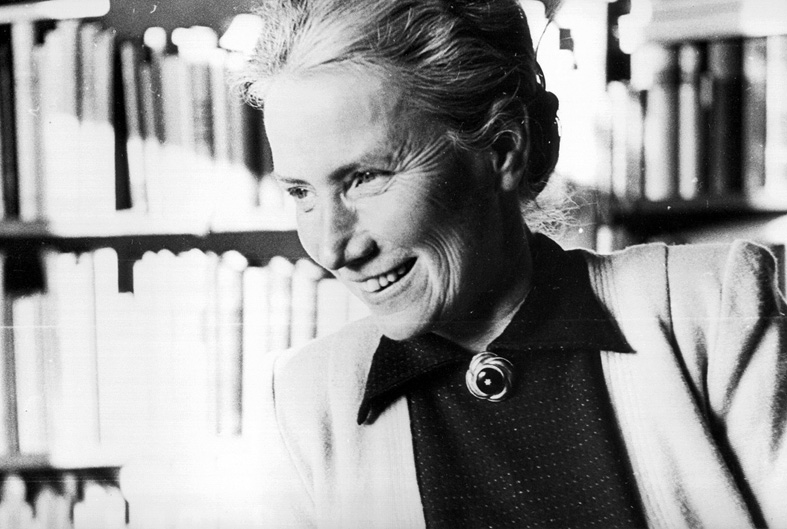 Old Age
As an old man with frequent health battles, Barth remained interested in theology, in his students, and in questions of the wider world. By now he was an international citizen, and guests from around the world came to visit him in Basel and to chat over their small kitchen table Bruderholzallee 26 in Basel. When, in December 2011 I visited his archives now housed there, I was told by archivist and curator, Hans Anton Drewes, that the then pope, Benedict XVI had visited Barth and sat at that table as the young and up-and-coming Joseph Ratzinger.
Of course, in old age other friends and associates were also growing frail and dying. I teared over as I read (and am tearing now again as I write),
In April 1966 Emil Brunner had also died. Shortly beforehand, Barth had sent him a "message through his friend Peter Vogelsanger: 'If he is still alive and it is possible, tell  him again, "Commended to our God," even by me. And tell him, Yes, that the time when I thought that I had to say "No" to him is now long past, since we all live only by virtue of the fact that a great and merciful God says his gracious Yes to all of us.' These words were the last that Brunner heard in his life… (476-477).
He still lectured from time to time, and on the night before he died was preparing a lecture to be given to a forum of Catholic and Reformed theologians in January 1969. The title was typical: "Starting Out, Turning Around, Confessing." Barth was always "beginning again at the beginning," seeking to hear again and afresh the Word of God spoken to us in Jesus Christ and witnessed in Holy Scripture. His work was interrupted by two phone calls, one from his godson Ulrich, and later, a phone call from his oldest friend Eduard Thurneysen whom he had known since his student days. The two friends spoke about the gloomy world situation before Barth said, 'But keep your chin up! Never mind! "He will reign!"' Afterwards, he did not return to his work but went to bed for the final time, Nelly finding him in the morning.
The sentences he had just written and to which he did not return after the call from Thurneysen were about the need for the church to listen to the Fathers in the faith who have gone before, for "'"God is not a God of the dead but of the living." In him they all live' from the Apostles down to the Fathers of the day before yesterday and of yesterday" (498).
In my view, Karl Barth is one of those Fathers to whom we do well to listen.