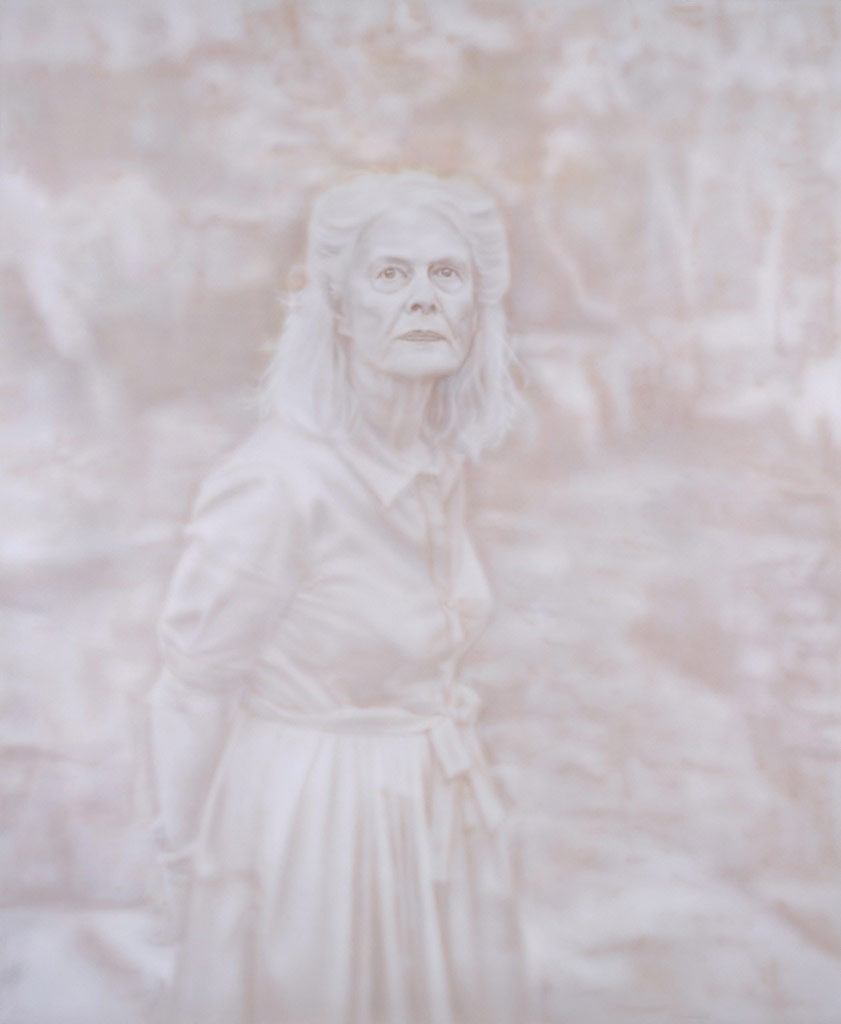 I was in Sydney recently and took the opportunity to visit the Art Gallery of NSW to view the portraits submitted for this year's Archibald Prize. Now I am not an artist in any sense of the word, and could only stand amazed at so many of the paintings, admiring the skill and composition of the artists. I was glad that there were volunteer tour guides explaining and giving story about each of the paintings and sometimes, of the techniques involved. I enjoyed the experience so much, I might make it an annual pilgrimage!
The winning painting, by Fiona Lowry,  actually shone, and was beautiful to look at. Lowry uses an airbrush technique to produce her work – at least the couple I saw – and the result was luminous. She had asked her subject, Penelope Seidler, to visit a place of particular memory for her. They went to the property that she and her husband had once owned. At some point while they walked the grounds of the old homestead, Seidler had turned and looked up at the old house. Lowry has captured her at that moment, and this was the result.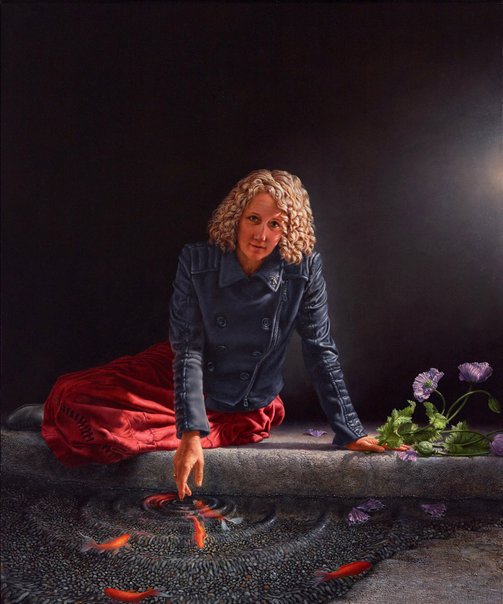 I also loved the painting Morpheus by Andrew Mezei, and perhaps if I were the judge, this one may have won. It was much smaller than Lowry's work, and almost renaissance in its style, with mythological and symbolic elements enhancing the subject – Professor Kate Leslie, an anaesthetist and leading researcher into awareness and dreaming experienced by patients under general anaesthesia. The fish (representing the dreams), the poppies (opiates and sedation), the finger stirring the water and creating the ripples, the water itself, and the pebbled bed: a magnificent painting, in my humble and unschooled opinion! But, having said that, Lowry's portrait of Seidler was also magnificent and a worthy winner.
All the portraits can be seen here, and other entries I found captivating included those by:
a) Jandamarra Cadd (Archie Roach) – this painting communicated massive dignity;
b) Anh Do (his father) – Do's father was a baker and the painting looked like it had been done with a cake-icing knife!
c) Vincent Fantauzzo (himself, as his son!?) – a large painting; the eyes are amazing;
d) Tim Maguire (Cate Blanchett) – technique: the second frame adds blue;
e) Mirra Whale (Tom Uren) – She captures something very human in this portrait;
f) Mariola Smarzak (Wendy) – Not sure why I liked this one so much; an intense realism?
Any favourites?