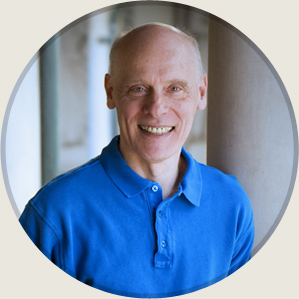 Last night I was MC at an event in Perth in which Hugh Ross, founder and president of Reasons to Believe, and Carl Wieland, Managing Director of Creation Ministries International, engaged for the first time ever in a public forum. The event was billed "A Gracious Dialogue" rather than a debate and it retained a gracious character throughout – for which I am grateful!
There was a good turnout – almost 400 people, which is quite outstanding for Perth. The audience Q&A was handled by SMS, and I would do it again like that in a heartbeat: around fifty questions were received and scrutineers sifted them, choosing the most relevant and representative half-dozen. This allowed the best questions to be sourced, while avoiding any grandstanding, preaching or rancor. Given the topic and the heartfelt passion and the division it stimulates, this was a major achievement on the part of the organisers.
So what did I think?
1. Why did I get myself into this position?
Before the event I was somewhat nervous that it might be less than "gracious," or that some members of the audience might become inappropriately militant. Happily, that was not the case. Further, and perhaps more to the point, I am neither a scientist nor the son of a scientist. Would I have anything constructive to say? Finally, I have a good friend who can't believe that I would even give airtime to what he considers one of the more disreputable pursuits of conservative evangelicalism! In his view, giving oxygen to this discussion simply allows the worst aspects of fundamentalist evangelicalism to continue and even thrive.
2. This is an intra-mural discussion that probably has little interest or traction in wider Christian circles, not to mention those outside of Christian faith. It may even appear as incomprehensible to those outside the faith.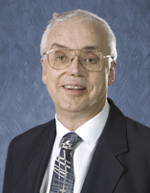 3. At base the discussion is a matter of hermeneutics, and so I was interested to see how marginal a role hermeneutical discussion played in the overall dialogue. Both speakers have an explicit commitment to biblical authority and want to find not only that the Bible is not antithetical to the findings of science, but positively corroborates the findings of science. They vigorously advocate their position, but do so differently, in accordance with their hermeneutical presuppositions.
Carl Wieland claimed that his position was based simply on the plain meaning of the text, and proceeds to read the science through the lens of this commitment. For Wieland, the biblical text is primary, and his group looks for means to interpret the science in accordance with this a priori conviction. A central feature of this approach is a commitment to a literal global flood, the literal interpretation of the days of creation in Genesis 1 as 24-hour periods, a literal reading of the Genesis genealogies, and many other passages, including Old Testament poetic passages.
Hugh Ross was more aware of the hermeneutical issues stating that both science and theology are interpretations of nature and Scripture respectively, and acknowledges the possibility of faulty interpretation, especially when conflict arises between the findings in the two fields. Although his appeal to Scripture also includes literal interpretation, even of poetic and proverbial passages, he is prepared to apply metaphorical interpretation when it suits his case (e.g. the word 'day' in Genesis 1).
4. Still on hermeneutics, the question must be asked concerning the legitimacy of treating Genesis, or indeed any other biblical text, as a proof-text for a scientific perspective. That this question was not even asked, let alone addressed, is indicative of a troubling oversight. It is anachronistic to read modern scientific theories back into Genesis, or to expect Genesis to speak in a scientific voice to our place in history.
Faithful reading of the biblical text is attentive to its original context, vision and purpose. It is far more likely that a faithful reading of Genesis 1-11 will see it as a theological polemic against the cosmogonies which confronted ancient Israel in their cultural environment. It adopts the form of other ancient creation myths, but communicates a very different vision of God, humanity and God's relation to the world. Its purpose is theological rather than historical or scientific. The question of genre is inescapable here, and reading it as a modern scientific or historical treatise is to mistreat the Scripture. Our understanding of the plain sense of Scripture is culturally conditioned and may, in fact, impose an alien sense onto what the message of the text actually was and is.
5. More hermeneutics: Hugh Ross used the common analogy of 'God's two books' to identify the knowledge which may be gained from nature and Scripture. Why should we expect the 'two books' to say the same thing? Why should we expect the Bible to be the full and perhaps only legitimate source of true knowledge? May we allow science to explore the what and how of creation, while allowing Scripture to provide why, that is, the overarching narrative and teleology?
6. Finally, a comment on each presenter's approach to the topic. Carl Wieland gave an evident primacy and authority to the Scripture and would only accept 'science' that conforms to his interpretation of Scripture. At the heart of his argument is the problem of death: an old earth must reckon with the reality of death prior to the sin of humanity. Hugh Ross approaches the topic from the other side, identifying what he considers certain scientific constants, and seeking to show that they are not incompatible with Scripture, and may indeed be found in scriptural imagery.
To Conclude…
In the end, Wieland is forced to reinterpret science to make it fit with his interpretation of Scripture, and Ross is forced to reinterpret Scripture to allow it to fit with the findings of science. In the end, Wieland's 'science' is less than scientific,and must resort to all kinds of pietistic suppositions about what God could have done or might have done. Ross' interpretations of Scripture, however, are not illegitimate even though his hermeneutics might be further developed. It appears to me, then, that of the two options, Ross has the better approach and argument.
In some respects, Wieland is more consistent in the application of his literal hermeneutic. I get the sense that this is the ground of his appeal with 'Bible-believing' congregations. His rhetorical approach is thick with appeal to Scripture verses and references to 'faithful interpretation' and 'the clear meaning of the text' etc, and thus trades on concepts of biblical authority which resonate so deeply with Evangelicals, especially when they have not developed models for understanding this authority. Fortunately, however, there are other options available to evangelical believers; options which respect the inspiration and authority of Scripture, but which operate with a different understanding of what inspiration entails and how that authority functions.