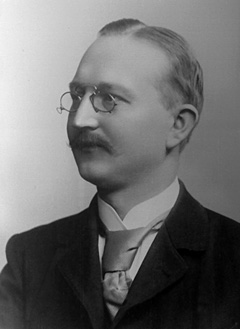 One of our students, Mark Beadle, posted this on the Vose Students' Facebook page. I hope you enjoy it as much as I did.
Gunkel, Bultmann and Barth walk into a bar.
Barth orders a club sandwich.
Gunkel says: "I can tell by the form of this narrative that this is a joke. By definition then nothing here is real.
Barth replies: "This club sandwich is the best I have eaten."
Gunkel says: "Of course. It is an idealised club sandwich for the purpose of the joke. What would you expect?"
Bultmann adds: "Who would want it to be real? A joke doesn't need to be real to convey humour. The point is that it is not intended to be real so why try to make it so? The fact is that in the normal course of events you wouldn't see three famous theologians like us going into a bar together. The narrative is obviously the creation of an imaginative mind."
Bultmann then orders a glass of wine.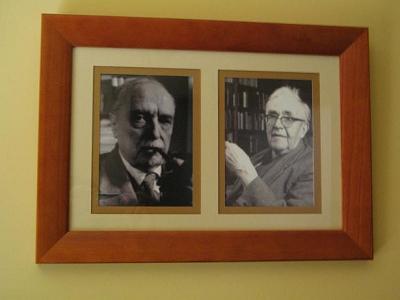 The next night Gunkel, Bultmann and Barth walk into a bar.
Bultmann buys a bottle of wine and pours himself a glass.
Barth orders the chicken schnitzel and salad. He receives a large serve and when he has had enough he orders a doggy bag for the rest.
Barth says: "Is this real enough for you? This is now the second time we have been here."
Gunkel replies: "It is only the second redaction of the same story. We can tell by the form of the narrative that this is the same joke retold."
Barth responds: "But we have done totally different things this time."
Gunkel answers: "Not totally different. The same elements are present, the same people eat, drink and abstain. It is the same story. I can tell it is a later redaction because everything is exaggerated."
Bultmann chips in: "The trouble is, Barth, that as a neo-evangelical you expect to find reality everywhere. I, on the other hand, am happy to enjoy the savour of the wine without it being real."
By the last day of the Berlin Theological Conference of 1929 Barth observed that he had put on a few pounds (that is not uncommon at this type of gathering), Bultmann had a hangover (but could not understand why) and Gunkel was looking poorly and thin.